"There are many aspects of Nature that inspire me, including colour, shape and pattern. I love the way trees dance with the sky"
Lucie Bause is a visual artist and educator. Growing up in a creative family, she has always had the ability to imagine and create original artwork that represented nature and how it has impacted her life. Living in the Rockies for 30 years she was inspired to create, through bold colours and geometric shapes, art that calls you to it and surrounds you in a story of magic and beauty.
The art of Lucie Bause is a celebration of life and Nature and it is one that she is passionate about sharing whether she is designing art programs or facilitating group art-making sessions. The goal is to connect with oneself, community and Nature through art and share that gratitude and appreciation.
Written by Joanne McGilvray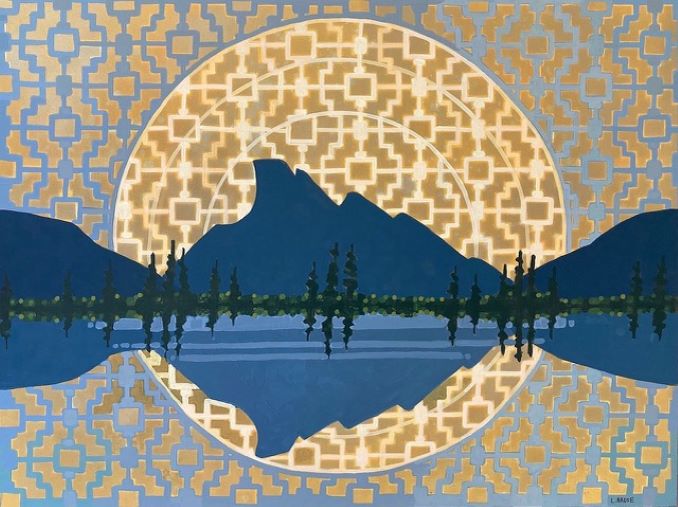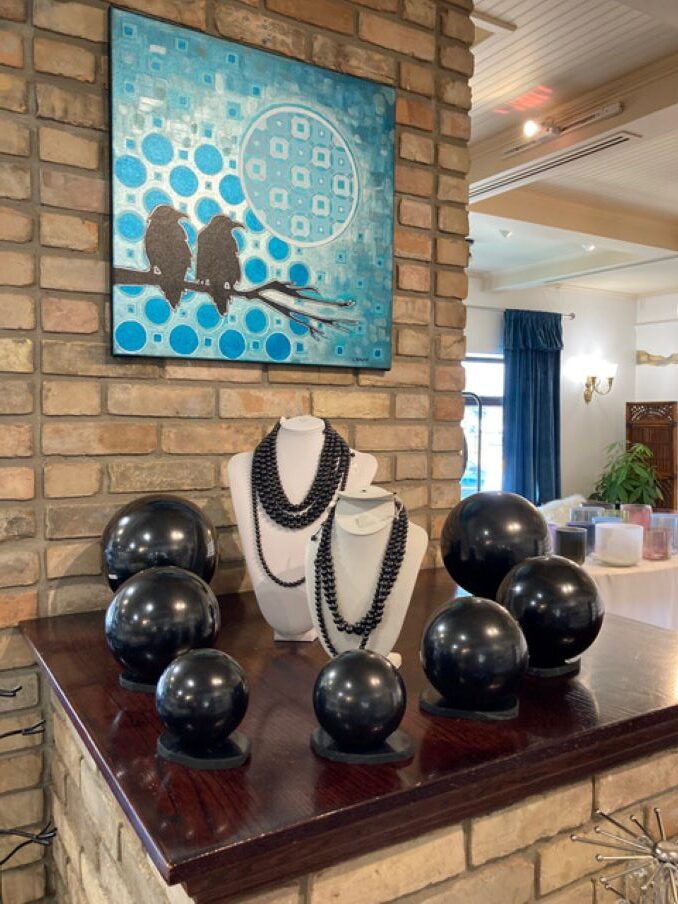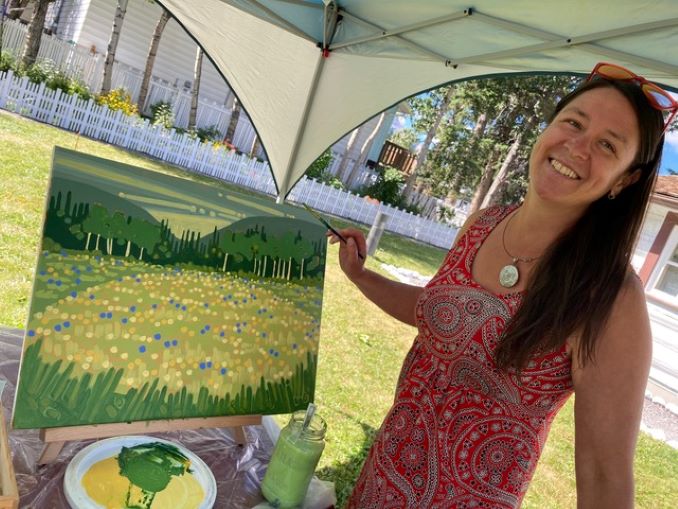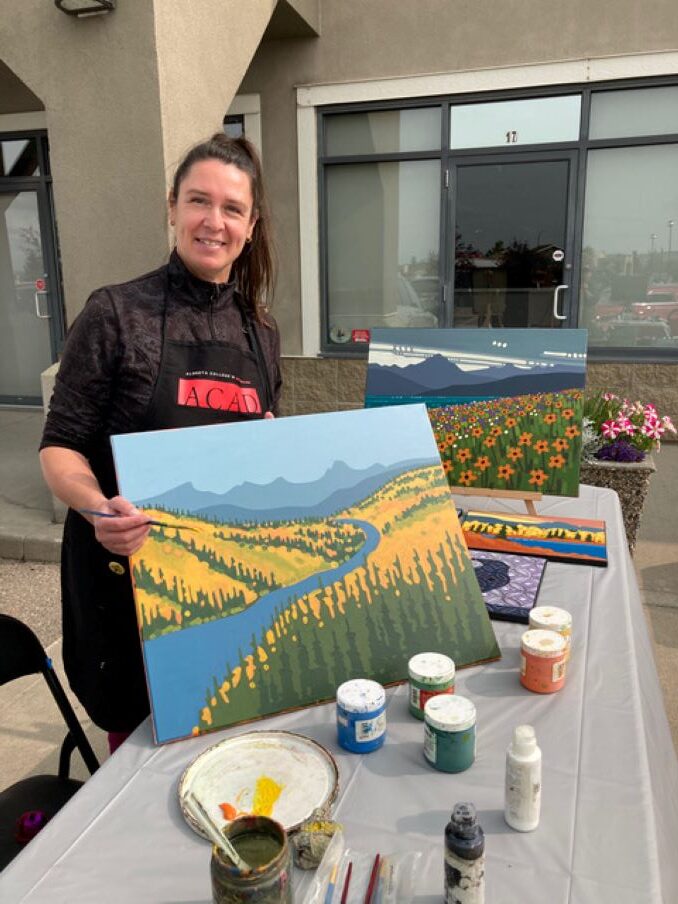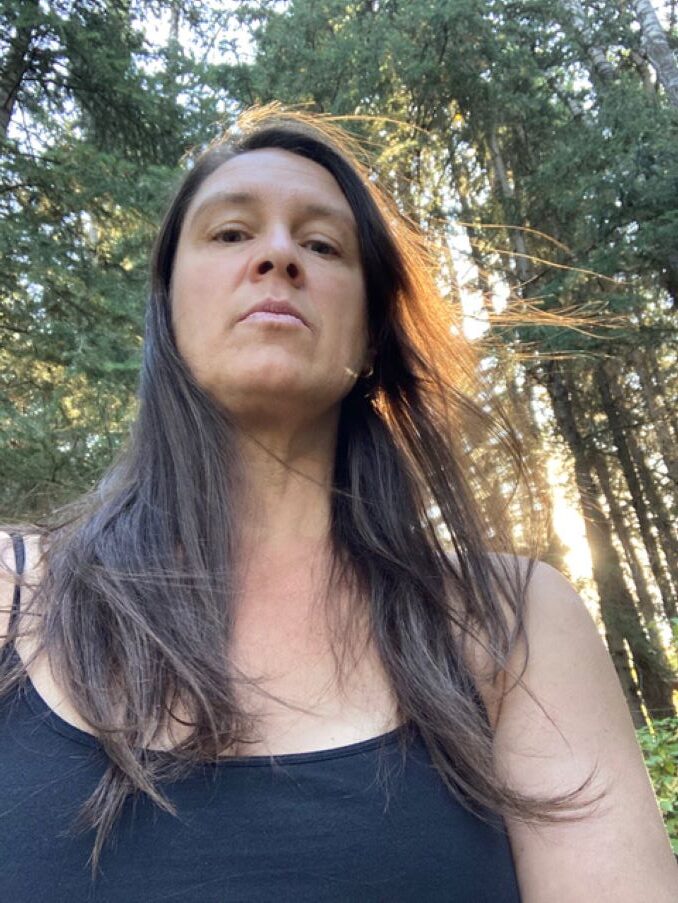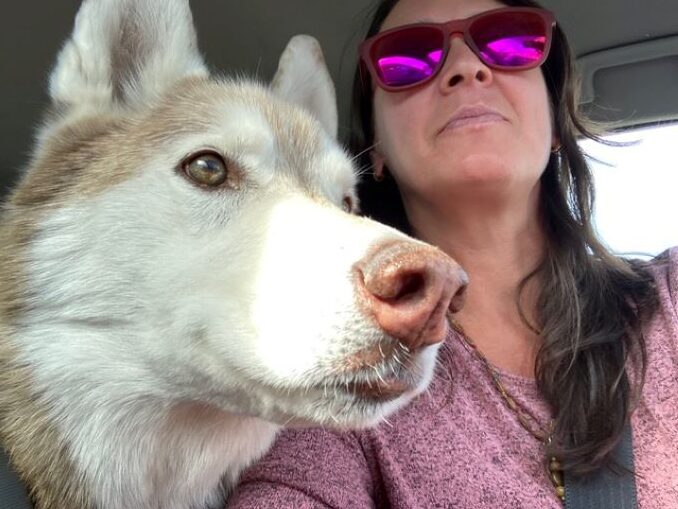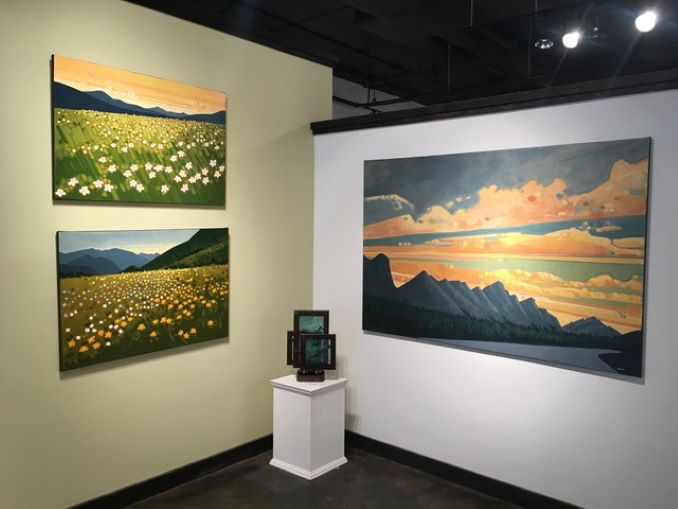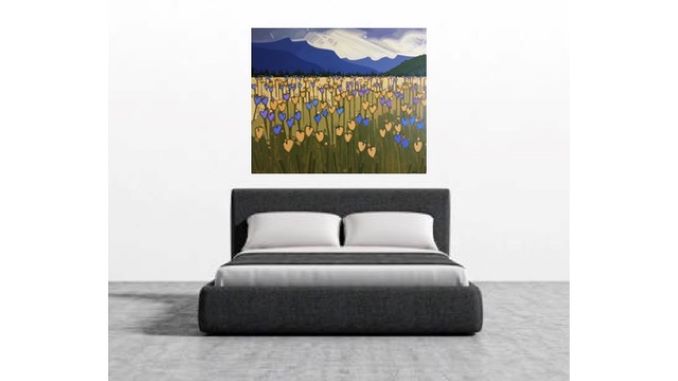 Which 'hood are you in?
Currently, I live in the foothills of the Rocky Mountains in Cochrane, Alberta
What do you do?
I am a visual artist and educator. I create paintings and artwork from my home studio.
I also design and deliver creative and educational art programs (online and in-person) for private and public clients in Calgary, Canmore and Banff
Where can we find your work?
I have an exhibition coming up at Elevation Gallery in Canmore starting November 27- Mid December. My website. Amaryllis Crystal Garden.
You can also find and purchase my work (and paintings from many other Calgary artists) at Art Match.