Janet Armstrong is a passionate painter who has been involved in the arts since childhood, including music and dance. Her love of nature has her often painting Plein-air when not in her studio. Her passion is infectious and frequently energizes those around her. An empathetic and giving artist, who openly shares her knowledge and techniques. This was evident as a painting Instructor and continued through her career to a gallery owner. Janet Armstrong is a versatile artist who has painted for corporate and themed events, including being contracted for large murals and private commissions and collections. Her paintings have appeared on the cover of magazines and appeared as a feature article in Canadian art magazine – Arabella. Despite her busy schedule, Janet is a supporter of the broader community, donating artwork and volunteering her time on collaborative projects to benefit organizations across Alberta.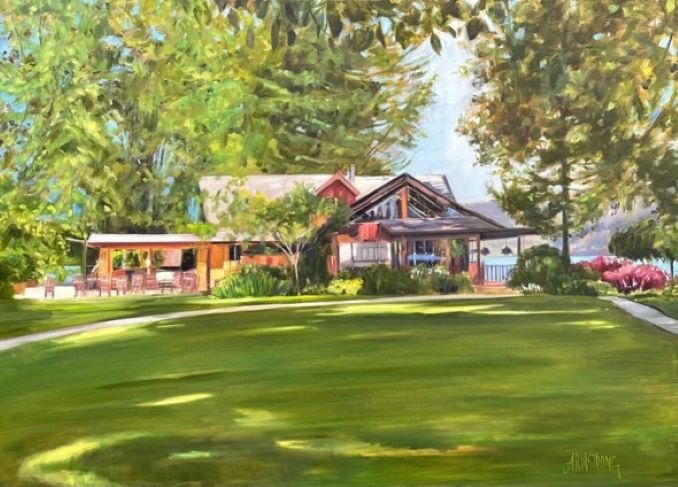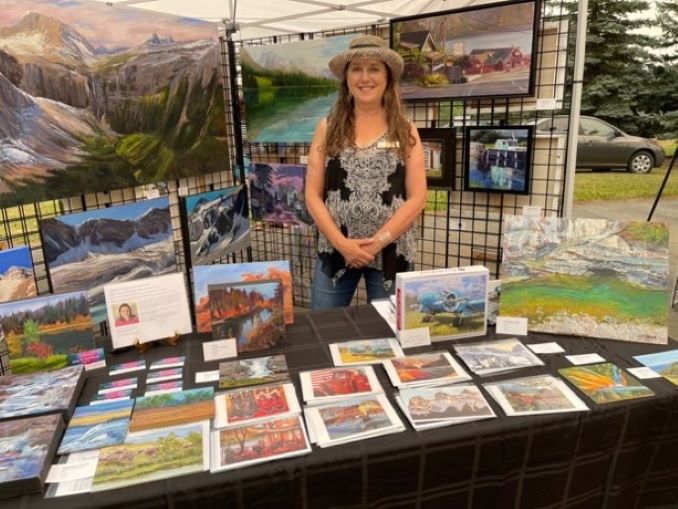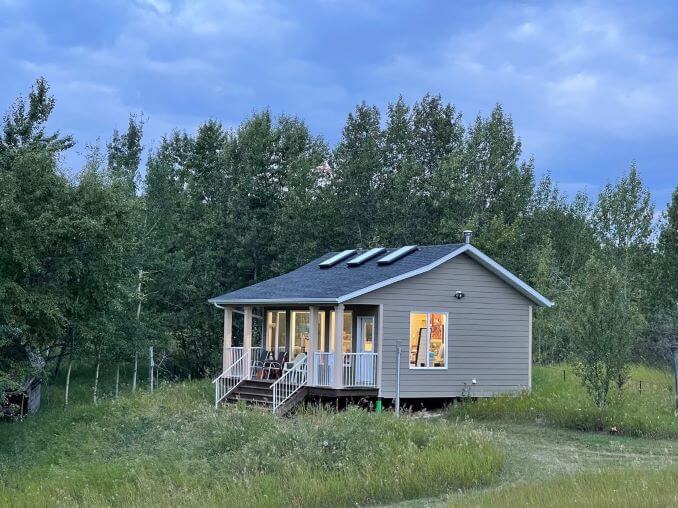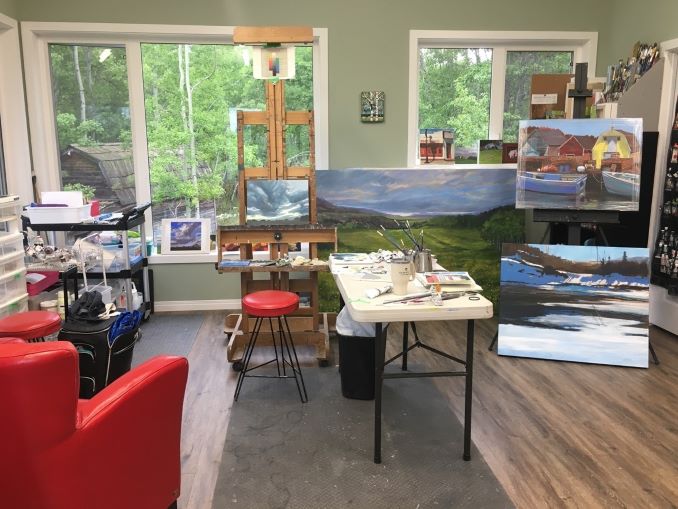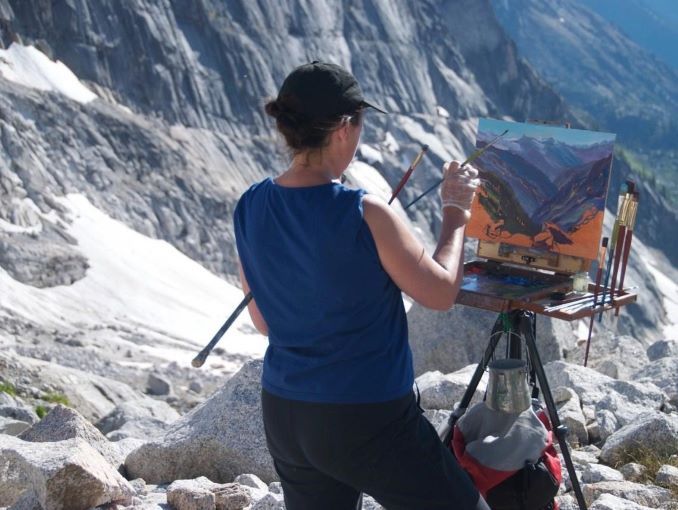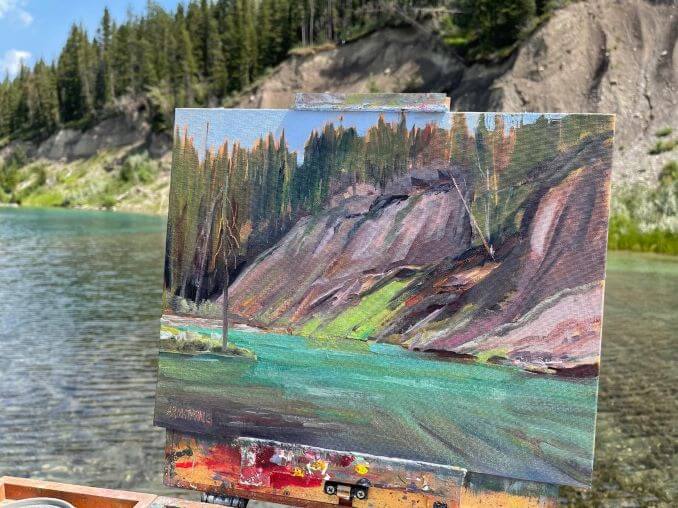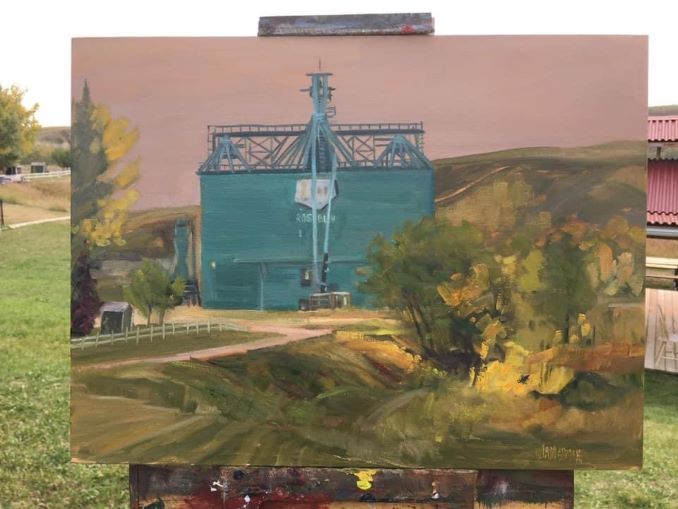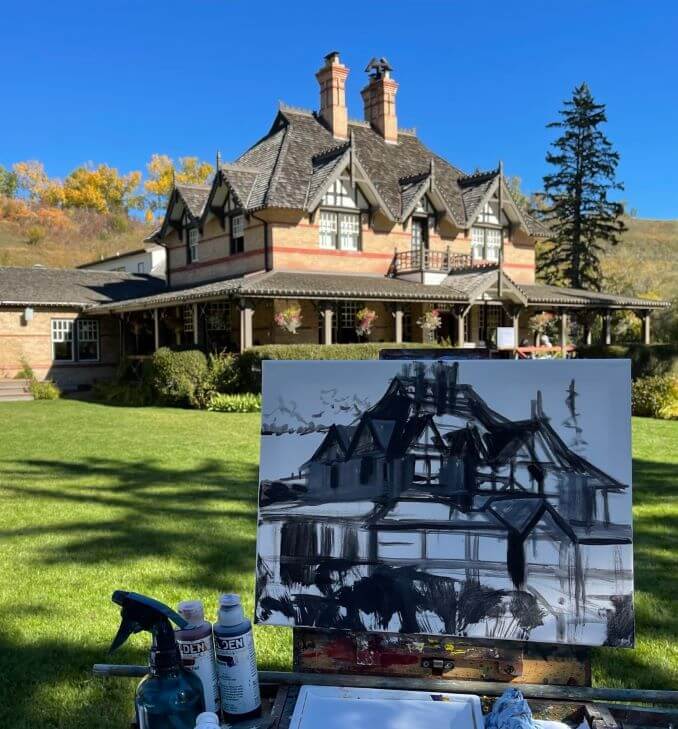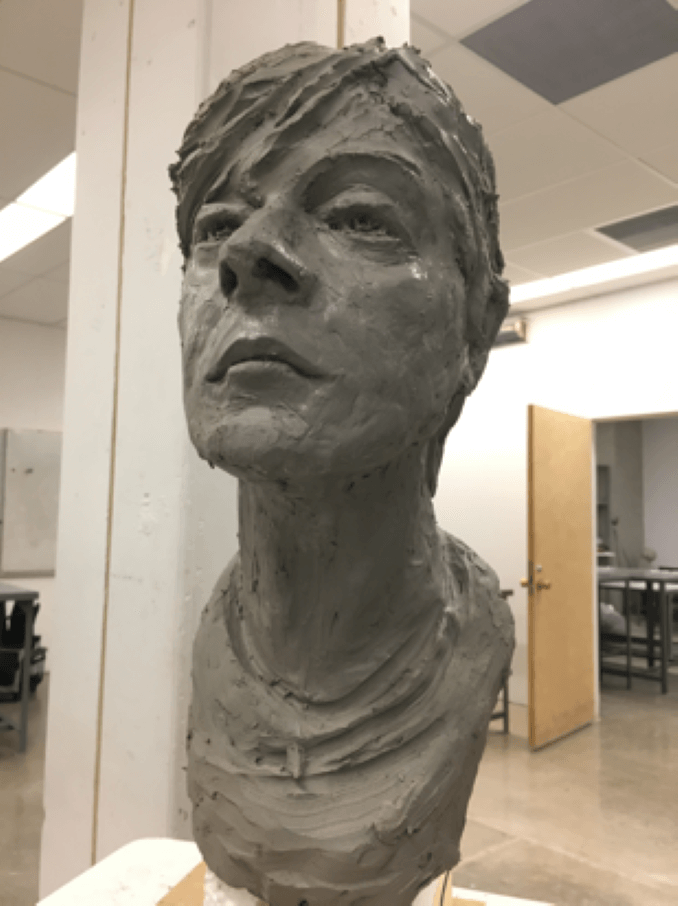 ***
Which 'hood are you in?
Our "Hood" is in the County of Rocky View, N.W. of Calgary.
I grew up in Rosemont in Calgary, backed onto a natural area. That is where my love for nature began. Acreage life was our choice back in 1994 for raising our family of three.
Designed & built an art studio overlooking pond & forest. Natural surroundings and an abundance of wildlife inspire my work. My studio is a great workspace with lots of windows and natural light. (Inside view of Crackling Hollows studio)
What do you do?
Painting and other creative projects. Also enjoy sculpting in clay, from live models.
Enjoy photography, dancing, piano, violin, movie extra background work, camping, hiking & spending time with grandsons.
Taught painting classes for 11 years in Calgary. Volunteered for The Calgary Food Bank, Kids Help Line, ARBIS, Big Hill Haven, Alberta Children's Hospital, PALS, Humane Society, Bethany Care, Calgary's Fiddlers, and created a painted bovine for "Udderly Art" in Calgary.
Past Owner/president of Just Imajan Art Gallery & Studio in Cochrane AB from 2007 – 2018.
What are you currently working on?
Commissions for clients. Recently finished & delivered this painting to B.C.
Actively painting for Calgary Shows with local art groups. Travelling through Alberta & BC for plein-air painting. Also planning to paint plein-air in Scotland this Fall and connect with other artists once there.
Honoured to be an Elected Member with the Society of Canadian Artists out of Toronto (SCA). Also, earned my Signature AFCA designation with the Federation of Canadian Artists in Vancouver & Calgary, submitting to shows throughout the year.
Where can we find your work?
My work can be purchased through my website or Studio appointments are welcome, by emailing at jbarmstrong@xplornet.com.
Group Seasonal Art Shows – Alberta Escape Artists & Blueridge Art Walk
Represented by:
Lineham House Gallery in Okotoks, Alta.
Studio Connexion Art Gallery in Nakusp, B.C.
Federation of Canadian Artist Gallery, Vancouver