Amanda Maglis-Long has a passion for life! A great love for all things fun, furry, friends and family. Her fervour for nature and adventure along with her drive to create has resulted in a unique style of art. It has turned into a real labour of love! Her favourite hobbies are cooking, travelling and reading a good book. Amanda is always looking for a way to use her artwork as a way to give back to charities and those in need.
Amanda is a native Calgarian. She has also spent a great deal of her life in BC's Columbia Valley where she attributes much of her inspiration. With a love of the outdoors, skiing, hiking, and mountain biking, the creative ideas pile up faster than she can put them on canvas. Amanda was creative from a very young age and has never put down the pencil, paintbrush or camera. She attended Alberta College of Art and Design after high school where she learned more art fundamentals. She later worked as a draftsman teaching her more drawing fundamentals. After many years as a full-time mom, Amanda reconnected with her artistic side and discovered her fun, colourful, and bold style.
Amanda divides her time between Calgary and Windermere, BC with her husband, Tyson and 2 boys, Charlie and Ollie. And of course her two dogs Louie and Chilly.
Written by Tyson Long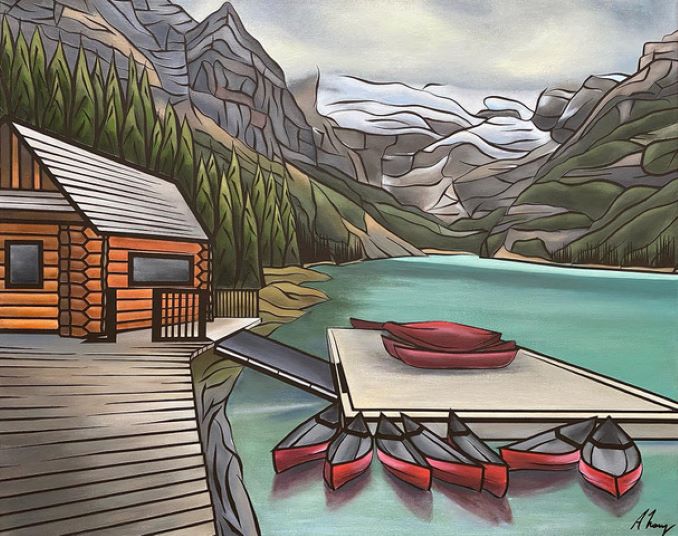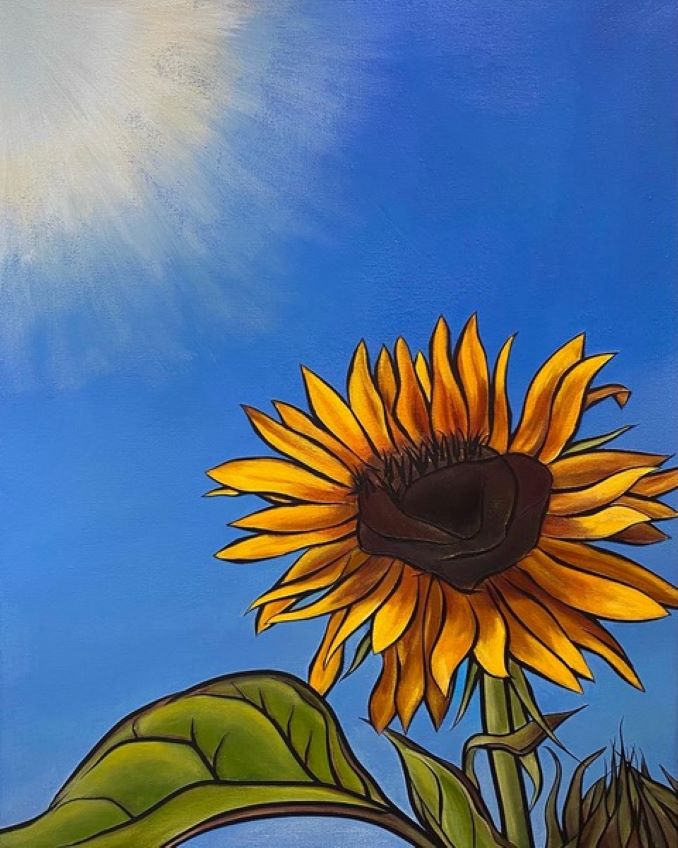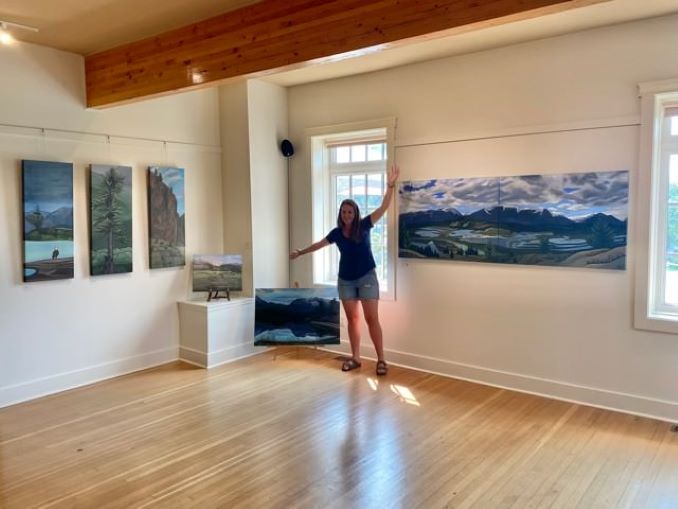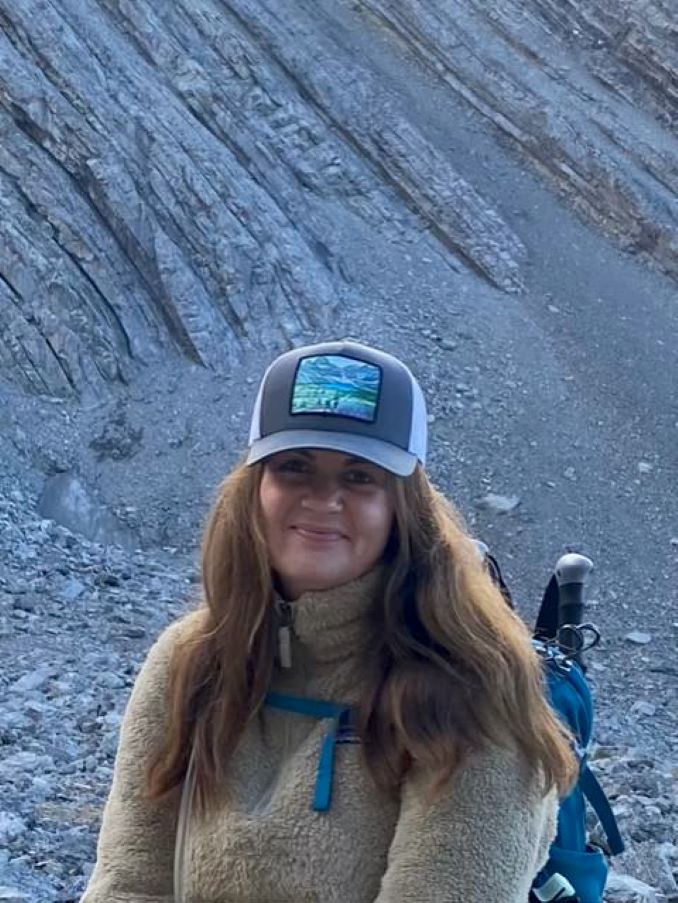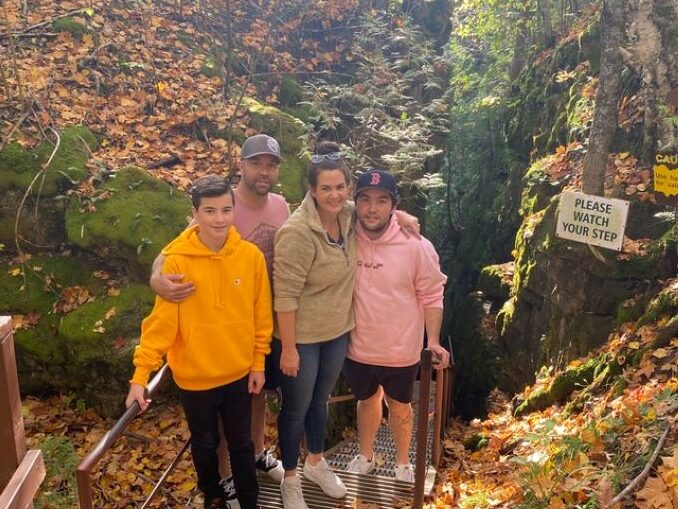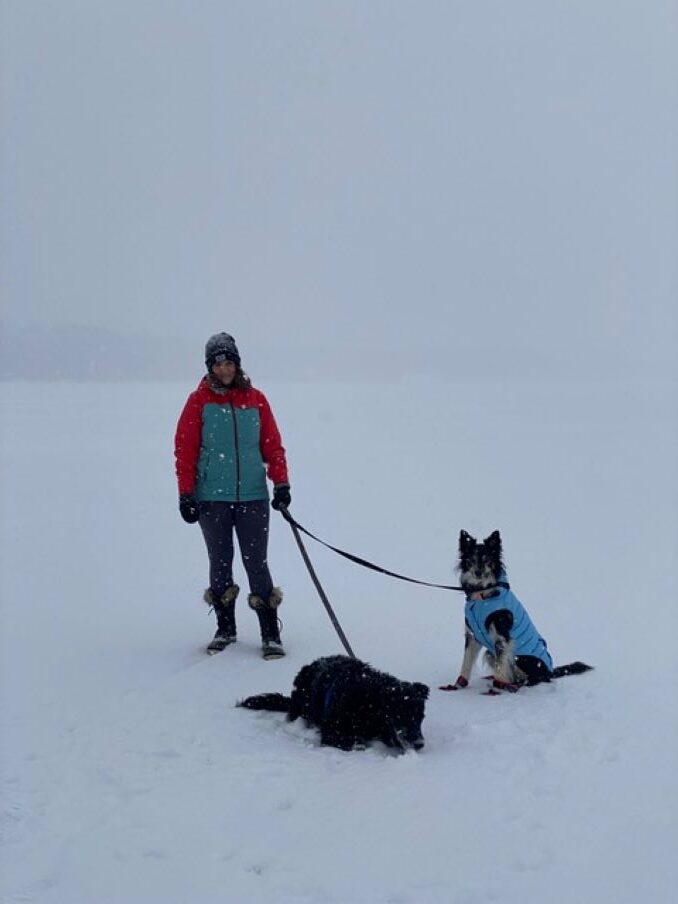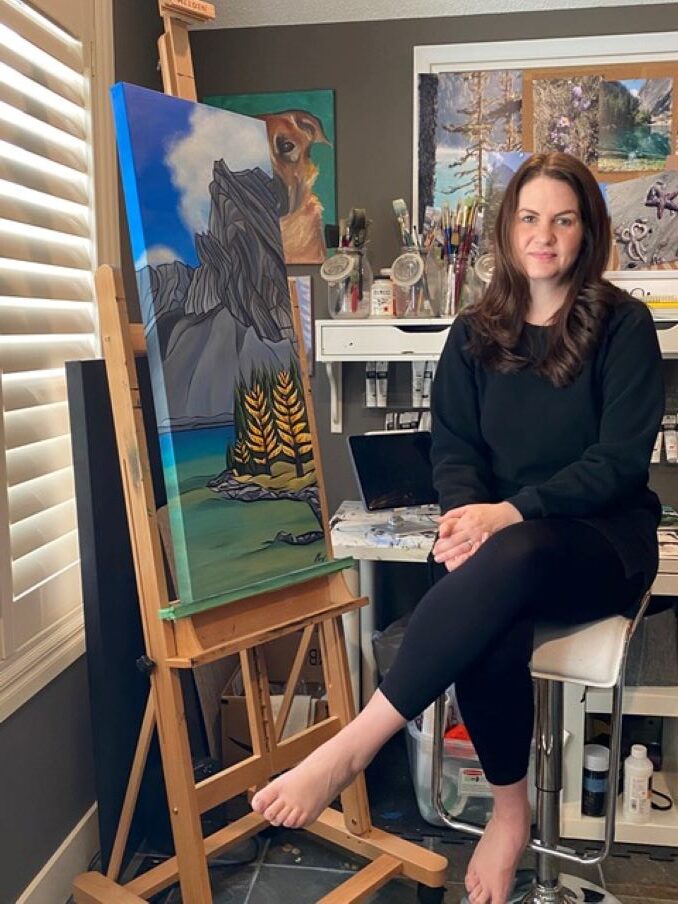 ***
Which 'hood are you in?
We live on the west edge of the city with close access to the mountains, downtown and lots of adventure!
What do you do?
I am an acrylic painter. My paintings are most often western Canadian landscapes and wildlife. I really enjoy the challenge of painting commissions for clients from their photos. Revealing the painting to a client is the absolute best part of my work.
What are you currently working on?
Currently, I am working on a commission in Hawaii. It is a wedding gift from my clients to their nephew and new wife. They gave me a photo from their honeymoon in Lanai. I am loving the challenge of trying something new!
Where can we find your work?
Online at my website.
My artwork can be found in private collections across Canada, the United States and Germany. I am currently exhibiting a piece called 'Graffiti Crossing' at the Leighton Art Centre in their Annual Juried Members Exhibition in Millarville, Alberta until June 5th. I will also be in showing at the Pynelogs Art Gallery in their Summer Art Show in Invermere, BC this summer, August 2 – 27th. My artwork can also be found on my very popular ball caps, they are wandering around the mountains, beaches, lakes…wherever they may be on the heads of my supportive friends, family and art-loving fans!
Also, I am beyond excited to also be showing at the Calgary Stampede Art Gallery in the Mini Masterpieces salon exhibit for the 2022 Stampede Art Show.