Experiment, Learn, Create. That is Sylvie's motto, which not only guides her art but her approach to life. Sylvie Pinard started exploring art and colour in her youth while growing up in Montreal. She then pursued a career in science by getting her Ph.D. in Geology before returning to the arts. Her scientific background, in addition to her travels and her current home in western Canada, all inspire and often guide her artworks. Much like an explorer, she navigates this world and her art with an open mind and creativity. With a keen eye for observation and a natural sense of colours, Sylvie often plays with many mediums and artistic styles. Oil, mixed media and acrylic paintings, collages, ink art, and wood burning are all methods she has experimented with. She engages with the world in a harmonious balance: science and art, nature and city, logic and emotion. Her love of art and nature is shared through her pieces, with her family and her teaching of art classes mainly aimed at youth and the elderly. Sylvie is always looking for inspiration and new projects around her, the world is overflowing with them!
Written by Julie Christensen – loving daughter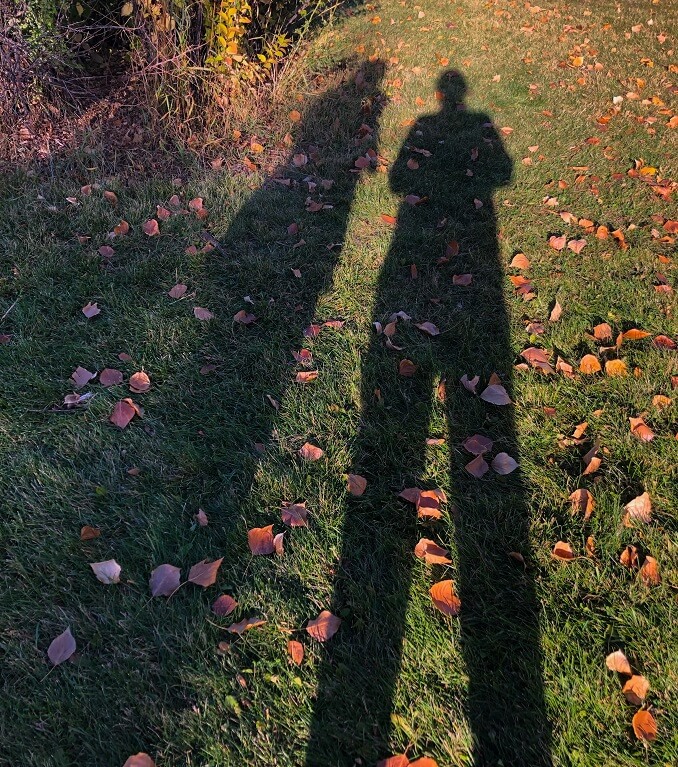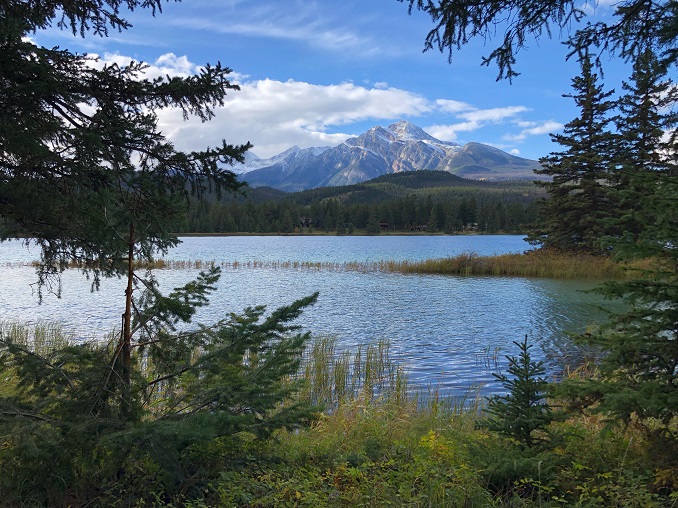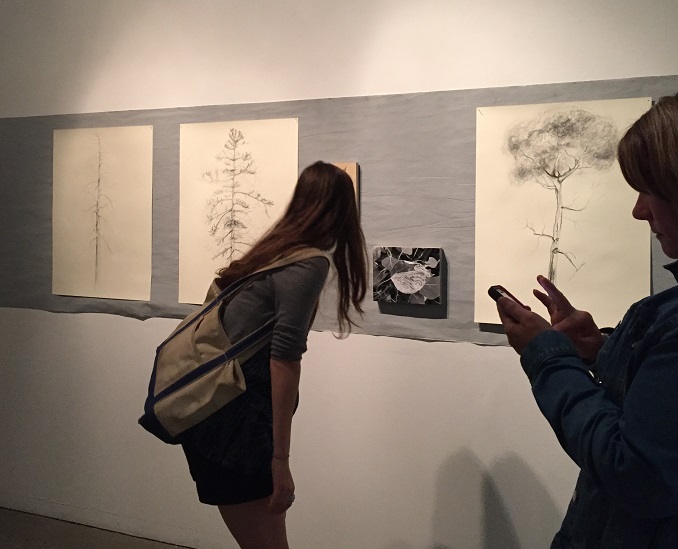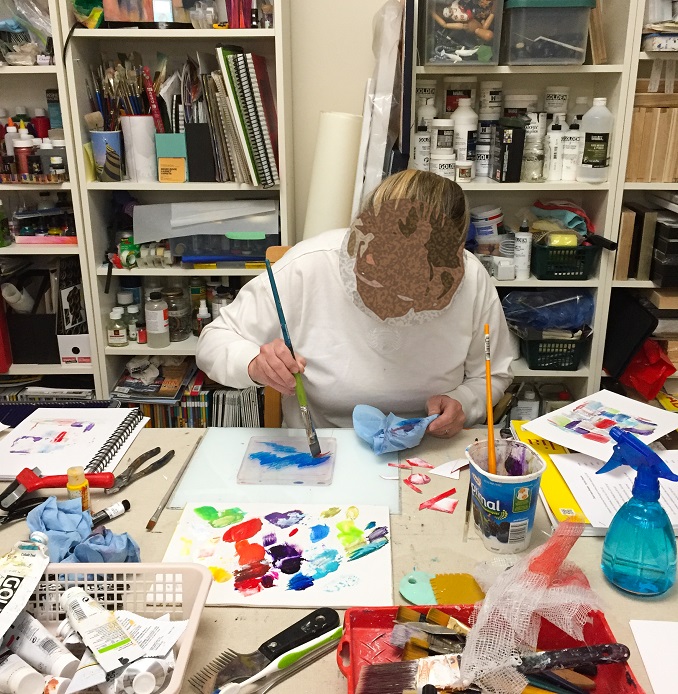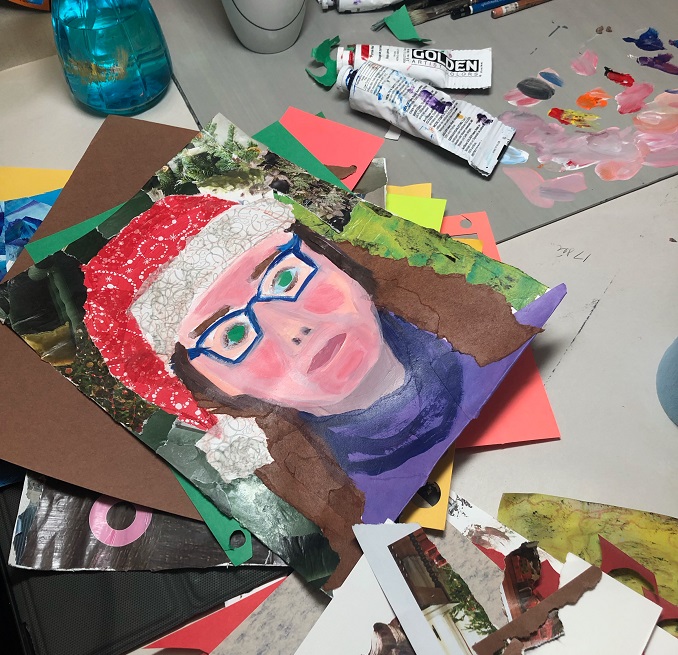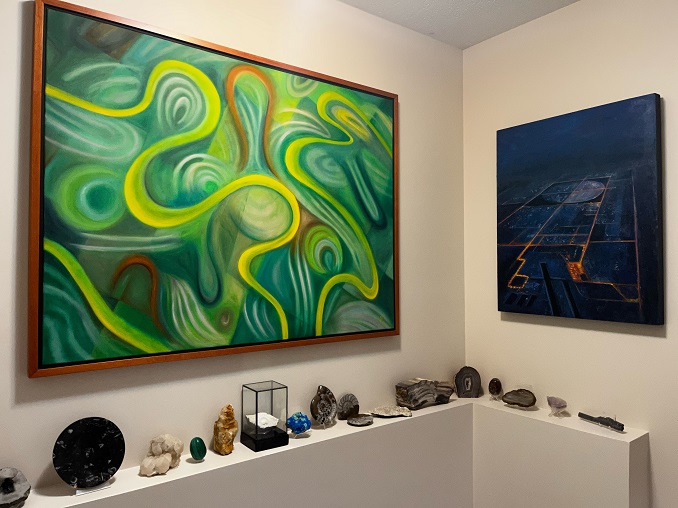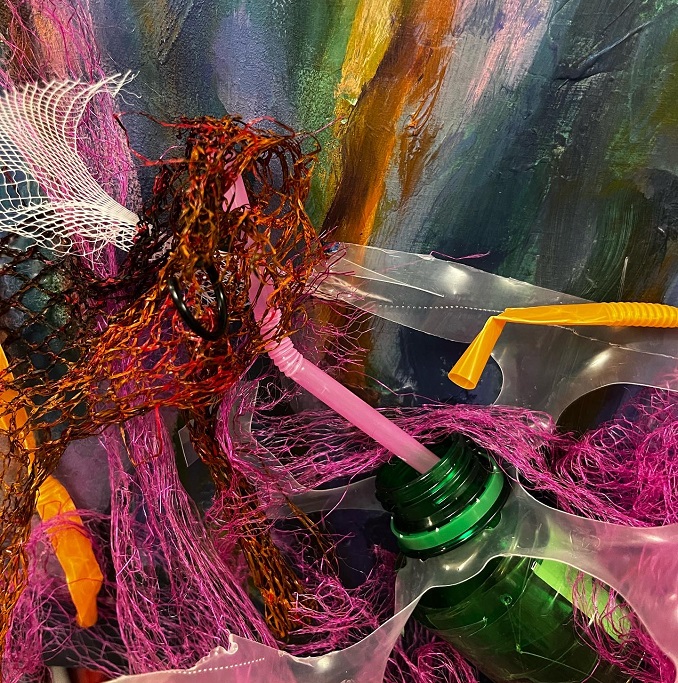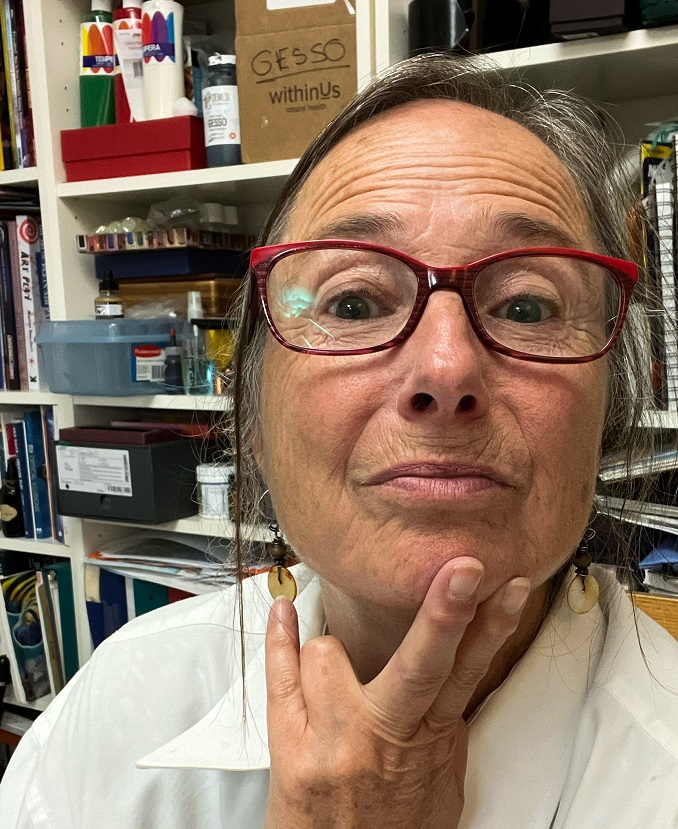 ***
Which hood are you in?
I live in Garrison Wood by the vibrant Marda Loop District where I have the convenience of being able to walk to an array of amenities or simply stroll the lovely tree-lined streets. It is such a friendly and diversified neighbourhood. Having my studio at home, this district allows me to easily take a break from my practice and to refresh without
using a car.
What do you do?
I paint in oil, acrylic and mixed media on different surfaces. My subjects range from landscape to abstract in a representative or non-representative way. I love to explore the world of possibilities by creating art in order to better understand the world I am living in, who I am and who I can become. Doing art is problem-solving!
What are you currently working on?
I am presently working on two projects using the circle shape. The first project focuses on planets using mixed media on square wood panels of all the same size and, the second project is on geodes – geology seeping through – using acrylic on round canvases of different sizes.
Where can we find your work?
My works can be seen on my website which has an art store page to buy directly from me. You can also follow me on Instagram or visit the following galleries: AQUÍ Arts in Marda Loop in town, at Jasper Art Gallery (JAG) in Jasper and Centre d'arts visuels de l'Alberta in Edmonton.