Stevie Gregg is an emerging artist whose work primarily involves abstract painting with mediums such as acrylic paint, resin, and sometimes with wood-burning incorporated into his work. He uses a wide array of colours and mediums to create brilliant pieces of art, has created custom pieces for a multitude of clients. His work is colourful, whimsical, and full of life.
With a master's degree in business, he began to build a career that took him to cities all across Canada. While focusing so heavily on his career, he lost touch with his creative side. Being in the throes of the corporate world, he knew he needed an outlet for his mental and emotional health, and that is when he found solace in creating art. He started this work as a hobby for his wellbeing, and it has since become much larger than that for him.
Since a young age, Stevie Gregg has always had a creative edge. Having grown up alongside him, I have had the pleasure of watching his creativity blossom in many aspects, including as a writer and artist. Stevie is also a huge advocate for the LGBTQ2+ community, creating a blog to have his voice heard and create visibility and inclusivity. Kindness, compassion, and love emanate from Stevie Gregg and are a large part of his core beliefs. He is truly an inspiration on so many levels.
-Written by Taylor Riglin, a lifelong friend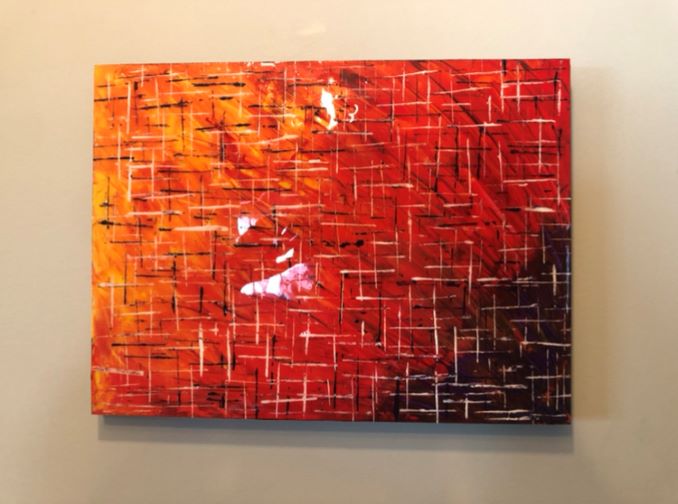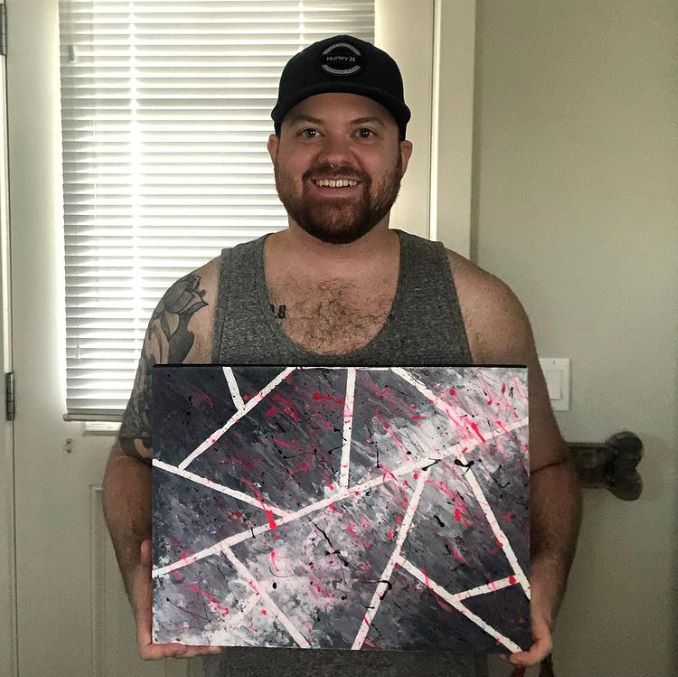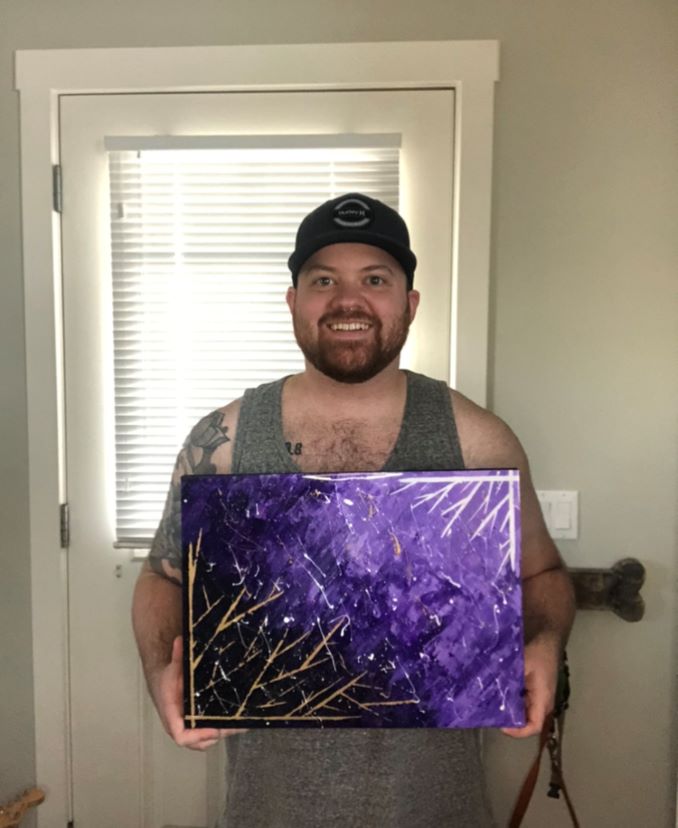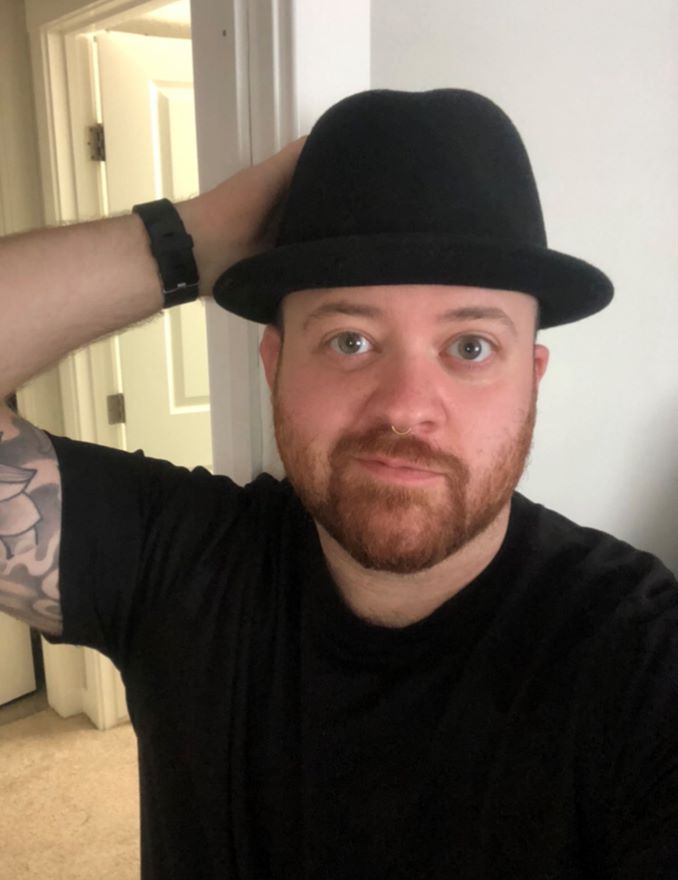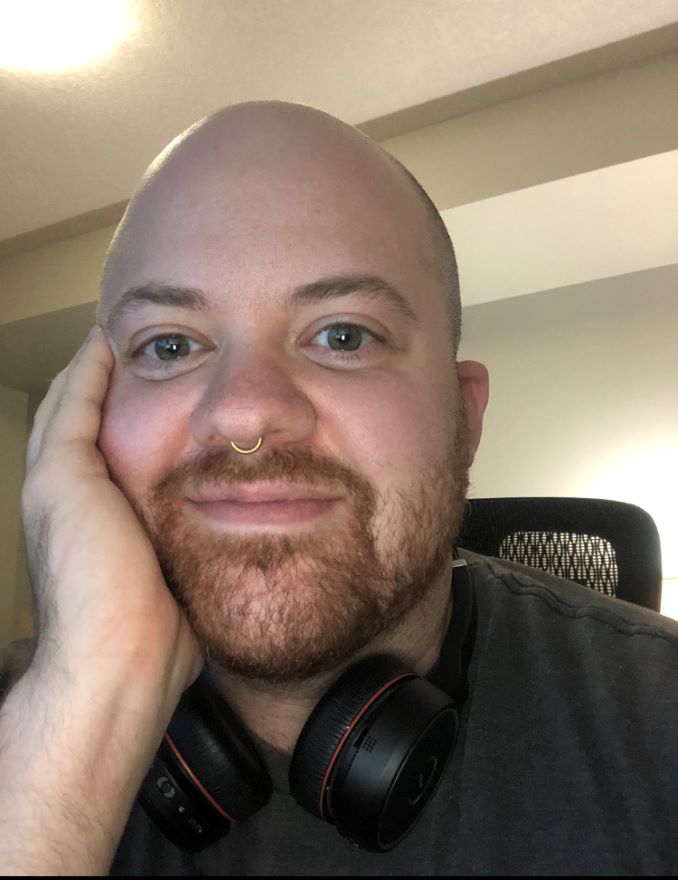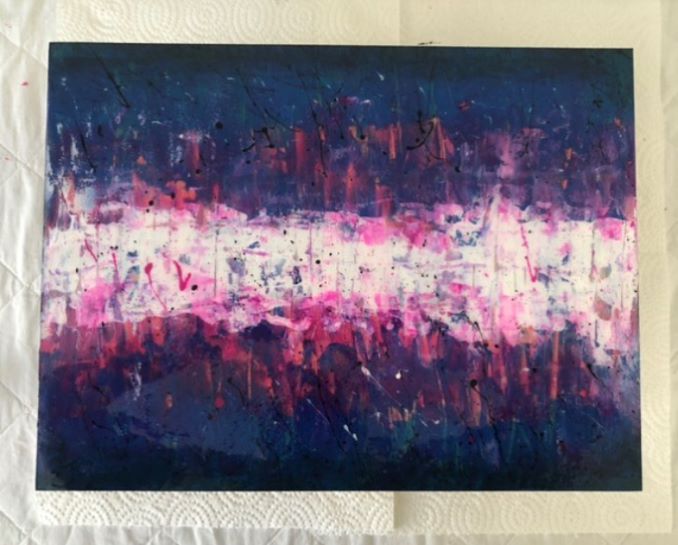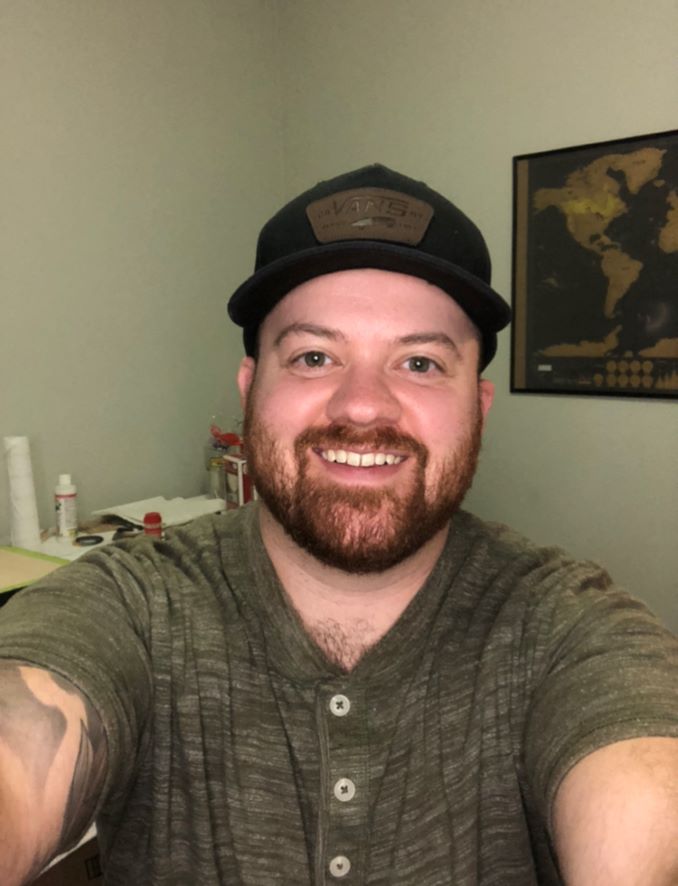 Which 'hood are you in?
I'm currently in Chestermere, but I've lived in Mission, Kensington, and I grew up in the Northeast. I also lived in Ontario for ten years, and BC for a very short amount of time.
What do you do?
During the day, I work in the mortgage/financial services field. In my free time, I hang out with my dog, play around with art, or spend time with people I care about.
What are you currently working on?
I'm mainly focusing on painting and writing right now, though I've dabbled in a few other art forms. On the immediate horizon, I'm working on a few paintings where I'll be stepping out of my comfort zone with colour schemes that I wouldn't normally use.
Where can we find your work?
On Instagram: @stevie.gregg