Fillip is a digital payments platform for the business vehicle fleet industry. For our latest local business feature, we spoke with Alice Reimer, CEO of Fillip, to find out more about their work.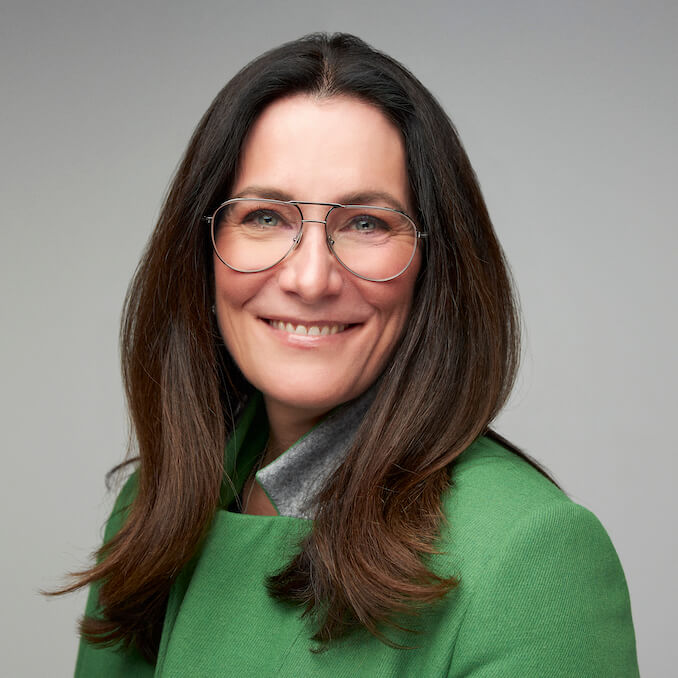 What is your business called and what does it do?
Fillip has built the first and only digital payments platform for the fleet industry, making fuel and vehicle maintenance payments simple and efficient for small and growing business fleets.
We're bringing fintech innovation to a legacy industry and building the future of fleet payments.
In leading the digital transformation, Fillip will be the payment platform for the energy transition.
What made you want to do this work?
I've had the opportunity to change an industry before with a company I co-founded in 1999, Evoco (a SaaS construction management platform that allowed big-box retailers to share large-scale architectural plans and drawings online).
And so we're doing it again, transforming an industry, with Fillip Fleet
What problem did you want to solve with the business and how is Google for Startups Accelerator Canada supporting those goals?
Fleet cards on the market today are fragmented, difficult to access, and often create a huge administrative burden – card management, chasing paper receipts, and tracking down unknown purchases after the fact.
We're on a mission to create an exceptional payment experience and provide a solution that gives business owners and fleet operators confidence in managing their fleet spending and a team of drivers; real-time data, visibility on every transaction, and the ability to issue and deactivate digital cards instantly.
The team at Google has a deep understanding of analytics and machine learning that will help guide our work on smart payments and fraud detection. These product milestones will provide our fleet customers with the tools and visibility they need to improve cash flow, reduce costs, and gain confidence in putting buying power in the hands of their employees.
Who are your clientele/demographics?
Fillip Fleet can be used by businesses of all sizes.
Our primary customer demographic is small and growing businesses that operate anywhere from 5 – 25 vehicles.
Drivers (employees of the company) use Fillip to pay for fuel and basic maintenance items like car washes and washer fluid.
We have hundreds of businesses across Canada using Fillip Fleet that operate in dozens of different industries, such as transportation, plumbing, construction, retail, and IT and consulting professionals.
We will be expanding to the United States at the end of 2022.
Where in Calgary can we find your business?
Our office is located in The Beltline. We share a floor with some other awesome Calgary tech companies like Thin Air Labs and Arbor.
What makes your startup unique from your competitors?
We're the first and only digital fleet card experience. Because we're a true platform, we can also integrate with other business and fleet software like accounting systems and telematics. Our real-time payment data can be pushed to other parts of the technology stack, streamlining and enhancing information for fleet-based businesses.
What is the best part about what you do? 
Building and leading teams.
What are your social media channels?
Website | LinkedIn | Facebook | YouTube | Instagram
PAY IT FORWARD: What is another Calgary business that you love?
The51. Information on the51 can be found on their website.
***
About Google for Startups Accelerator Canada:
The three-month accelerator program is designed to bring the best of Google's programs, products, people and technology to startups that leverage machine learning and AI in their company today or plan to in the future.
The accelerator features a cohort of 12 startups that come together to tackle specific technical challenges that can help grow their businesses through a mix of remote and in-person, 1-to-1, group learning sessions, and sprint projects.
Founders outline the top technical challenges for their startup and are then paired with relevant experts from both Google and the industry to solve those challenges and grow their business.
In addition to mentorship and technical project support, Google for Startups accelerators includes deep dives and workshops focused on product design, customer acquisition, and leadership development for founders.
Google for Startups Accelerator Canada Blog: Blog post – Introducing the Google for Startups Accelerator Canada Class of 2022