Hi there! I am Boo Boo – a sweet lady looking for a new home. Change can be scary, so it might take me some time to warm up to you. Once we become friends, you will see that I am the sweetest lady.
I have been described as a very chill lady who loves to snuggle and give head butts. Sometimes I like to chat with you to say hello, especially if you're just coming home from being out! I also enjoy toys – catnip, toy mice, balls – sometimes I will even give chase when you throw them.
I am great at using my litter box and scratching post, and just an overall lovely girl. I can't wait to start our new life together; please come soon!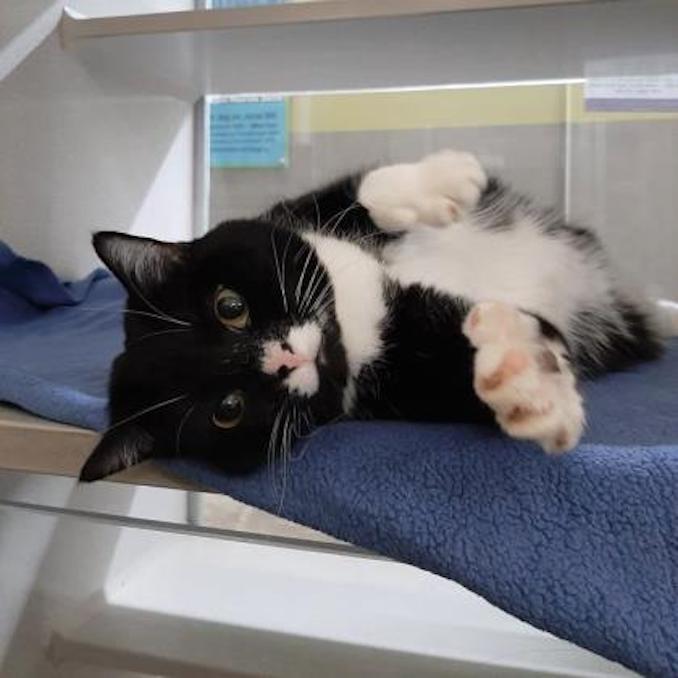 Boo Boo
Age 5 years 1 month 22 days
Gender Female
Size Medium
Color Black/White
Spayed/Neutered Yes
Boo Boo is available for viewing at the Calgary Humane Society! Interested adopters are welcome to self-schedule for an adoption appointment using our online calendar here: https://chsadoptionappointments.as.me/schedule.php
About this column:
Each week we feature animals available for adoption from local shelters in the Calgary area with the hopes that our readers will assist in finding good homes for them. If you, or someone you know, has the resources to take care of one of these animals, please do get in touch with the appropriate shelter via the links provided.