This is the ultimate guilt-free indulgence – silky smooth, rich and chocolatey, and super delicious! This avocado chocolate mousse ticks all the boxes when you have a late night craving for something sweet, but don't want to send yourself into a crazy sugar spiral. Plus, it's made from mostly avocado, so you can indulge knowing you're fueling your body with something wholesome and nourishing. For more tasty plant-powered snacks and treats, visit the Little Tucker website!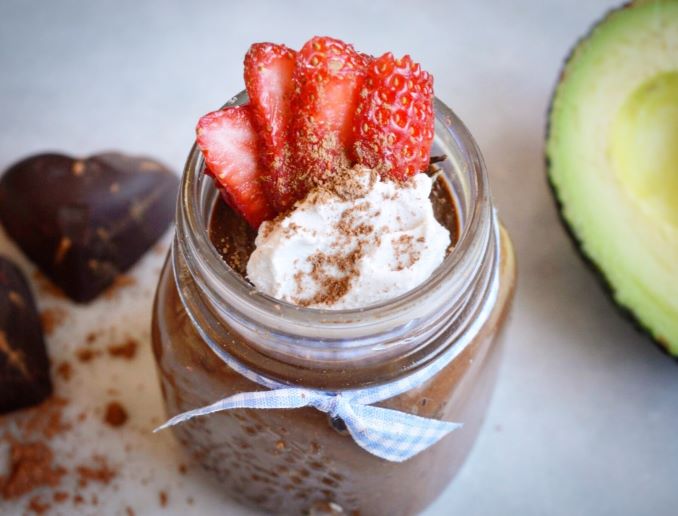 Avocado Chocolate Mousse
Serves 2
1/2 cup pure chocolate chips
2 ripe avocados
3 tbsp cacao powder
1/4 cup coconut cream (best if this has been refrigerated overnight)
1 tsp vanilla extract
1/2 tsp himalayan salt
1 tbsp maple syrup if you'd like some added sweetness.
In a small pot, melt down your chocolate chips on a low heat.
In a food processor or blender, add in melted chocolate chips plus all other ingredients and blend until smooth.
Chill in the fridge for a few hours to thicken, and then top with whipped coconut cream and berries for the perfect decedent, guilt-free dessert.