Is the quarantine making you wish you could change your decor? Have no fear, The Farmhouse is a local business that specializes in rustic home decor, that can help you add something different to your current space! We spoke to the lovely founder, Harlynn Beggs, to learn more!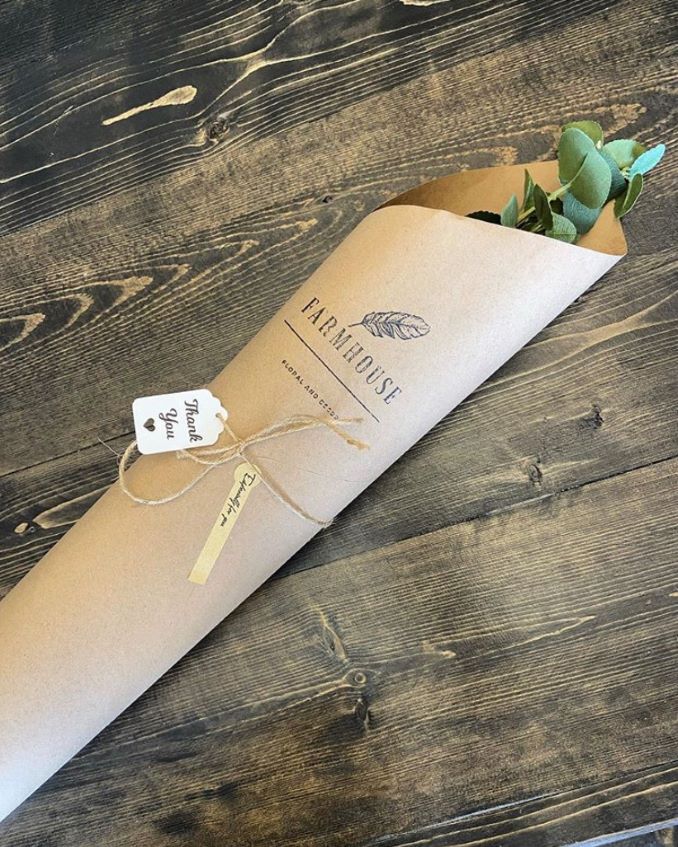 What is your business called and what does it do?
The Farmhouse – I sell silk florals, kitchen & bath items along with accents including rustic signage, galvanized items & candles.
What made you want to do this work?
I have always loved decorating and interior design, prior to going on Maternity leave this past year I had come up with the idea to start The Farmhouse and the time had finally come where my leave had ended and it was time for me to start a new chapter!
What problem does this solve?
My website allows people to shop for items from the luxury of their own home at a cost-efficient price.
Who are your clientele/demographics?
Age 18 – 65, women & men.
How does your business make money? How does it work?
We retail online; however, the next game plan would be to open a small studio!
Where in Calgary can we find your profession?
What is the best question a prospective customer could ask a member of your profession when comparing services?
"What are your products made of?"
Our products are non toxic and vegan free!
"Where do you see yourself in the next 5 to 10 years and what makes you stand out from other rustic brands?"
We want to open a small shop while we continue our online business! Along with making your homes cozy and comfortable, In 5-10 years we also hope to make a large difference as a company who has done our part in helping animal rescue agency's. For every purchase made we donate a percentage to our local pet rescue to help animals in need.
What is the best part about what you do? What is the worst part?
The best part of what I do is help create a cozy space for customers to relax in! A downfall of what I do is not yet having a larger space for retail!
PAY IT FORWARD: What is another Calgary business that you love?
Hush Lash Studio and Fabutan – the way they make you look and feel gives confidence and exudes happiness!