Originally from Blenheim, a small farming community in Southwestern Ontario, Lori Ryan grew up loving art, writing and photography. After completing a BA in English from the University of Western Ontario, Lori moved to Calgary in 1992. She raised her family here but continued to travel back to Ontario every summer to visit her close-net family.
After spending over 20 years with a Calgary-based trust company, Lori's life changed in 2017.….and she now had a chance to explore the passions she loved as a teenager. She started taking pottery classes, and then art classes through the City of Calgary. It was during this time that she decided to focus on fine-tuning her acrylic painting style. She continued to educate herself by completing the Visual Design Certificate from the University of Calgary, Continuing Education in 2021, and she also attends weekly art classes.
Lori loves capturing images during her travels and then re-creating them in her realistic style – from landscapes and mountain scenes to vintage cars. There isn't a hayfield, farmer's crop or cluster of clouds that haven't been photographed by Lori for future reference.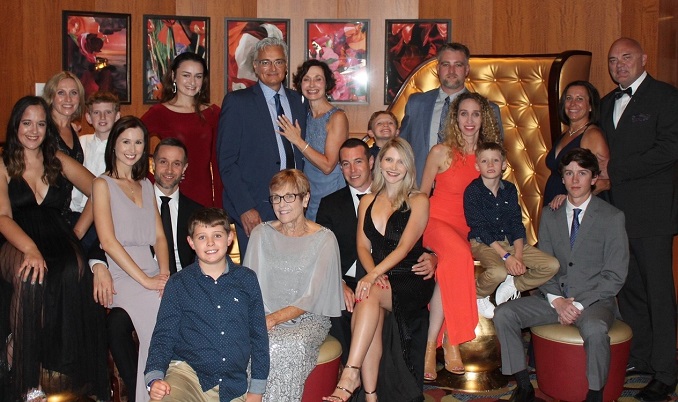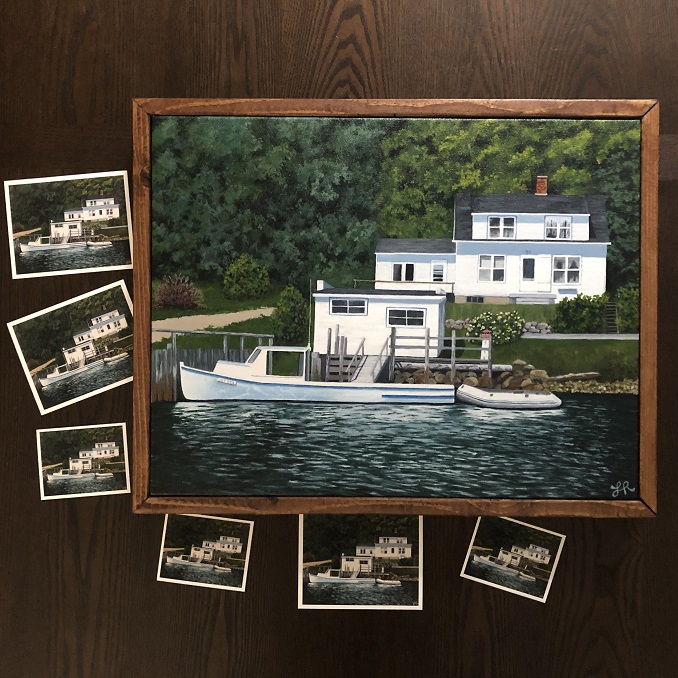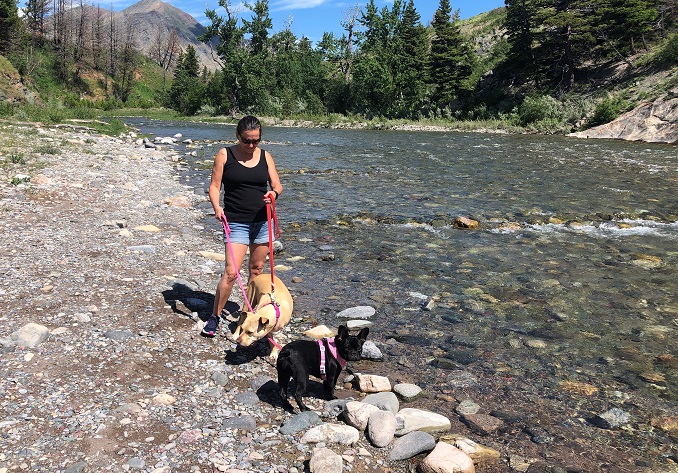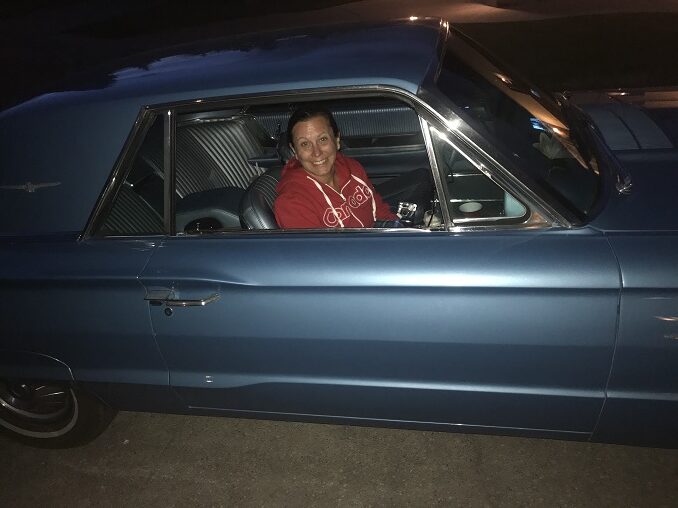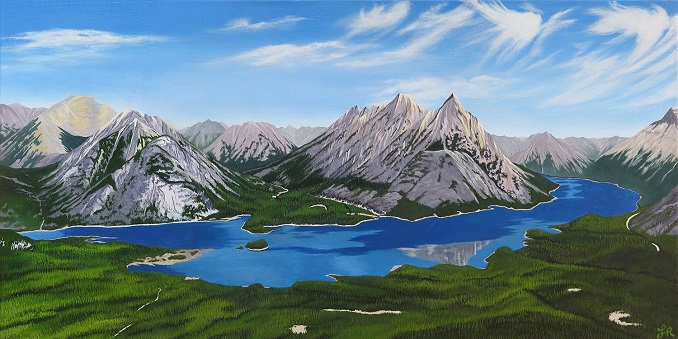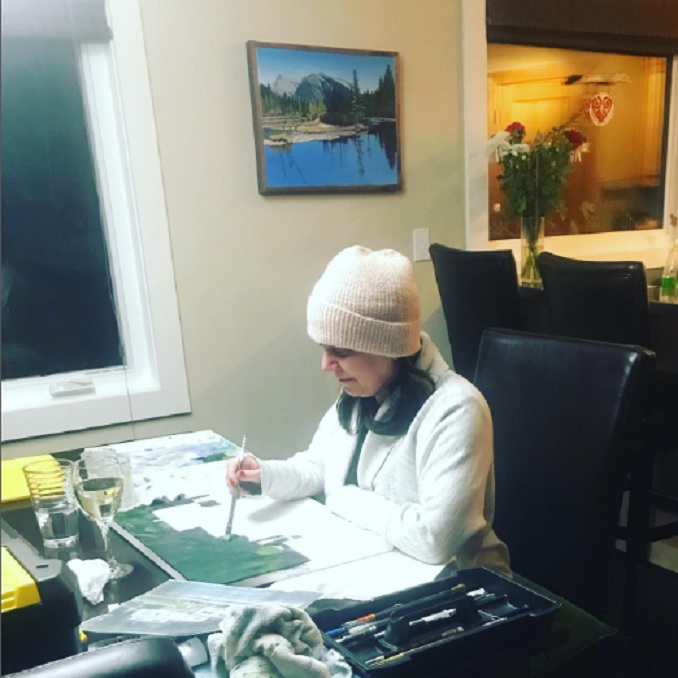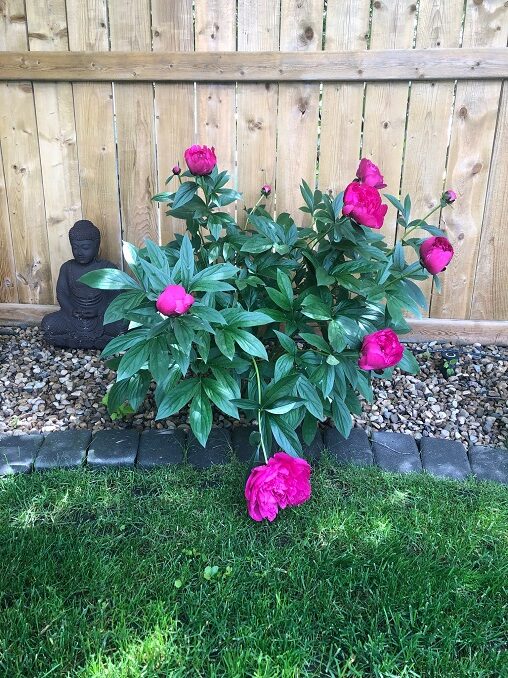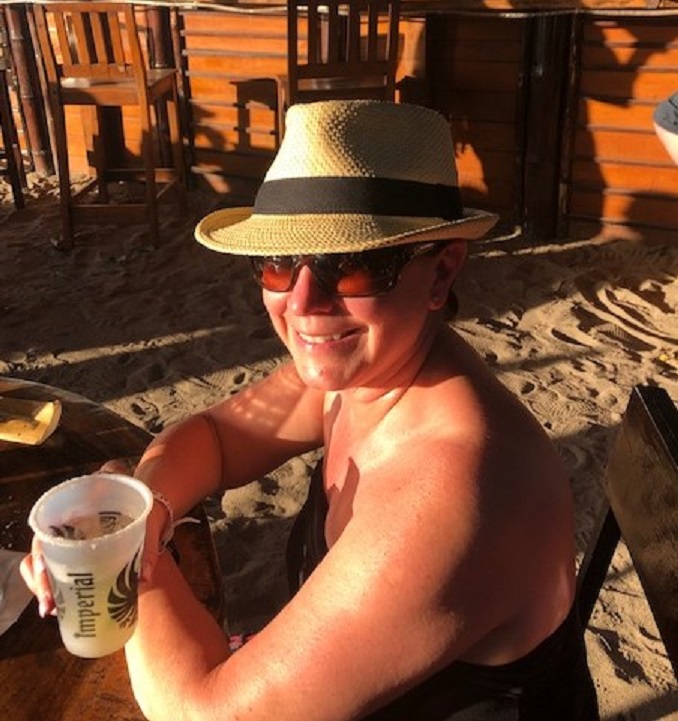 Which 'hood are you in?
Since moving to Calgary, I have always lived either in the SE or SW area of the city. My husband, Jim & I have lived 10 years now in Kelvin Grove SW. It is a perfect location – close to Glenmore, Deerfoot & Crowchild. Both of my children were active in sports & school events, so the location was ideal as they were growing up.
What do you do?
Generally, I try to spend 4 hours each day painting and trying to figure out posts & stories for my ArtByLittleBee Instagram account. It is definitely harder to focus in the summer months – as I love gardening, travelling with my husband (and making him stop endlessly so I can take photos), cuddling with my puppies and trying to stay active by climbing the Memorial stairs with my buddy (and then needing a nap afterwards).
What are you currently working on?
I am presently working on a few different Alberta landscape art pieces for the upcoming Expresstival on September 10th.
ArtSpot, in partnership with the Downtown Association, will be throwing a massive freeform arts festival in downtown Calgary. This event is intended to be inclusive and accessible to everyone, from all walks of life, artists and viewers alike.
Where can we find your work?
Instagram | Art Magik | Art Spot Calgary
You can also find me at Expresstival – on September 10