Hello there, my name is Dallas and I am a delightful lady waiting for the purrrr-fect home to take me in as soon as possible. Are you looking for a cat that has already had life experience? Lucky for you, I am past my hyper kitten stages and I just need a comfy home to hang out in. Don't worry I still have SO much love to give. I am a senior lady as you may have noticed so I do come with a medical history. However, don't let this deter you from taking me home because all that means is I will need a little more love and care from my adopters. The adoptions staff is happy to go through my file with you if you're interested! I am so ready to start our life together, so please come soon!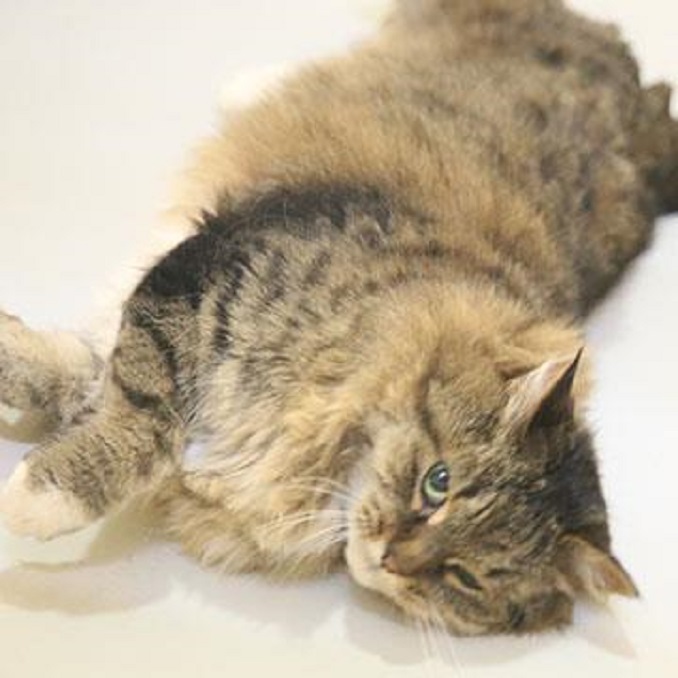 Dallas
Breed: Domestic Longhair
Age: 11 years 3 months 14 days
Gender: Female
Size: Medium
Color: Brown/White
Spayed/Neutered: Yes
Declawed: No
In order to ensure a smooth and successful adoption, please remember to check all the basic requirements for adopting before coming in to the shelter.
About this column:
Each week we feature animals available for adoption from local shelters in the Calgary area with the hopes that our readers will assist in finding good homes for them. If you, or someone you know, has the resources to take care of one of these animals, please do get in touch with the appropriate shelter via the links provided.