Craig Carswell is a Singer/Songwriter from High River Alberta and Owner of RedBlack Recording also in High River. Craig Released his debut EP "December Songs" on December 14, 2018.
His second EP "Dark And Dreary" will be released August 10, 2019. From the December Songs Ep, there are two music videos (Check them out on YouTube They are Awesome). The first video shot was for the Single "New York Lights" and was Directed by Maxwell Mawji.
The second video was for the single "Run" Directed by King Dylan. Since releasing December Songs, Craig has been playing live as much as possible and has even been out to BC for a couple of shows.
In addition to writing and recording his own music, Craig also works with several southern Alberta acts spanning a wide range of genres and most recently produced the latest single "Figure You Out" for Juno Nominee Maren Ord.
Craig has also worked with Calgary Musician Hayden McHugh, recording and mastering his first two albums as well as playing guitar live for him from time to time .
Watch Out For Craig's 2nd Ep "Dark and Dreary" Coming August.10 / 2019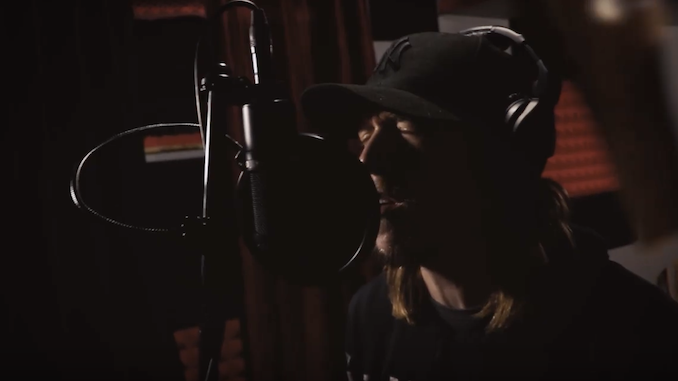 Name: Craig Carswell
Genre: Sad Acoustic Emo Music hahahahaha.
Founded: 2018
# of Albums: 1 EP
Latest Release: December Songs EP
Latest Single: RUN
Latest Video: RUN
Favourite Local Restaurant?
Chianti
Favourite band as a teenager?
Slipknot
Favourite band now?
Gratuitous Platypus
Guilty Pleasure Song?
MMMBOP by Hanson, cant explain what it is but i hear that tune and im like yeahhhh
Live Show Ritual?
Try not to have a panic attack and drink lots of water, oh i also pace nervously.
Favourite local artist?
WOW, i pretty much only listen to local music right now and i honestly love it all, so i cant decide. Right now im pumping tons of King Dylan as Well as The Galacticas
Nose Hill or Fish Creek?
Fish Creek
EP or LP?
EP, dont think i will ever release an LP
Early bird or night owl?
BOTH….. and very tired
Road or studio?
BOTH, love it all.
Where can we follow you?
Follow me on Instagram @redblackrecording
and on Facebook Under @redblackrecordingcraig
Subscribe to me on youtube as well Just look up Craig Carswell i do Cover Videos on there from time to time as well!!!!
Any shows or albums coming up?
August, 10/2019 I'm playing my EP release Party At "The Venue" High River, pretty stoked!!!