The first time I saw Maria Munar's art was when she was still a student at the Alberta College of Art + Design (AU arts). She was in the Media Arts program and explored a large variety of media, from painting, to textiles, to performance art, photography and sculpture. Like many other art students, trying to find where she fit and how to best express her ideas through art.
Her first solo exhibition at the Marion Nicoll gallery during her third year really showed a more focused approach and is where I first saw the way she merged photo and sculpture into one. I was fascinated by the way it took on 3 dimensions, when you would look at it straight on it would be one piece, and when you turned at a 45 degree angle it became a completely different piece. As her work evolves, the imagery and photographic style has evolved with it, but that idea of using the 3-dimensional to alter perspective has stayed within her work.
She is also an avid participant of the arts community, she spent a year doing a video editing practicum at the Banff Center for Arts and Creativity, she worked for Non-profit arts organization Springboard Performance, has had artwork presented at Gibson Fine Art, and has participated in art exhibitions throughout Calgary. I look forward to seeing how her work continues to evolve and grow. I know she currently has a piece up in one of the window galleries at Arts Commons for the RBC Emerging Visual Artist Program.
– Brody Hazelton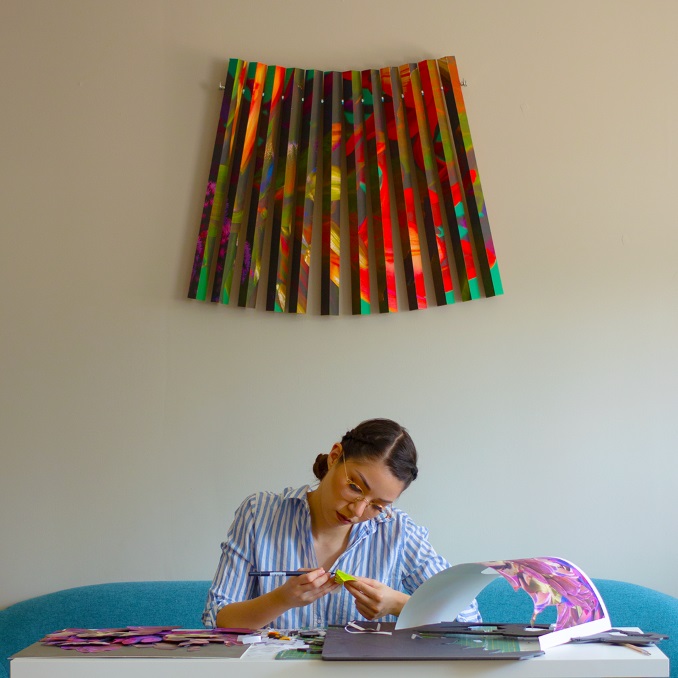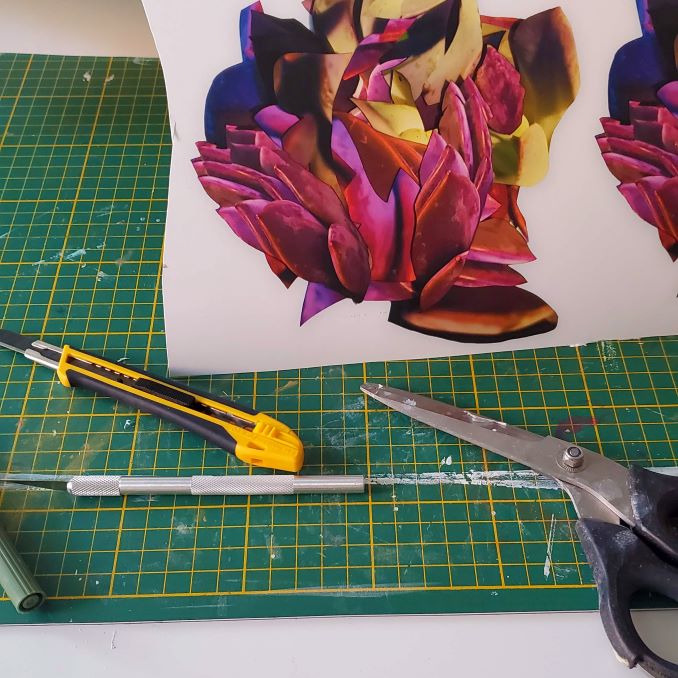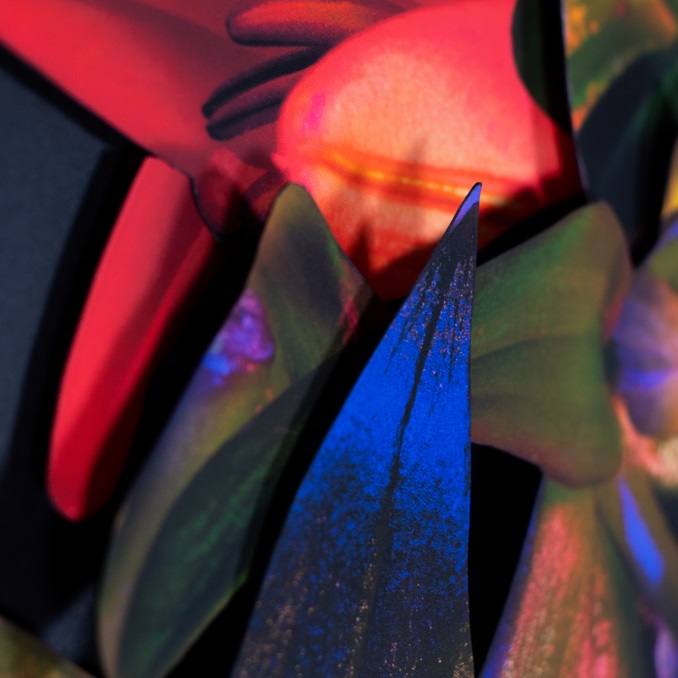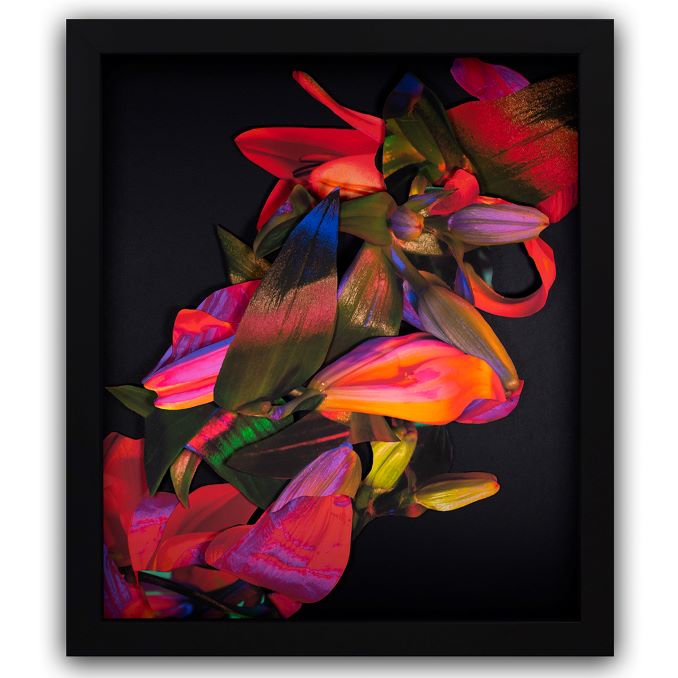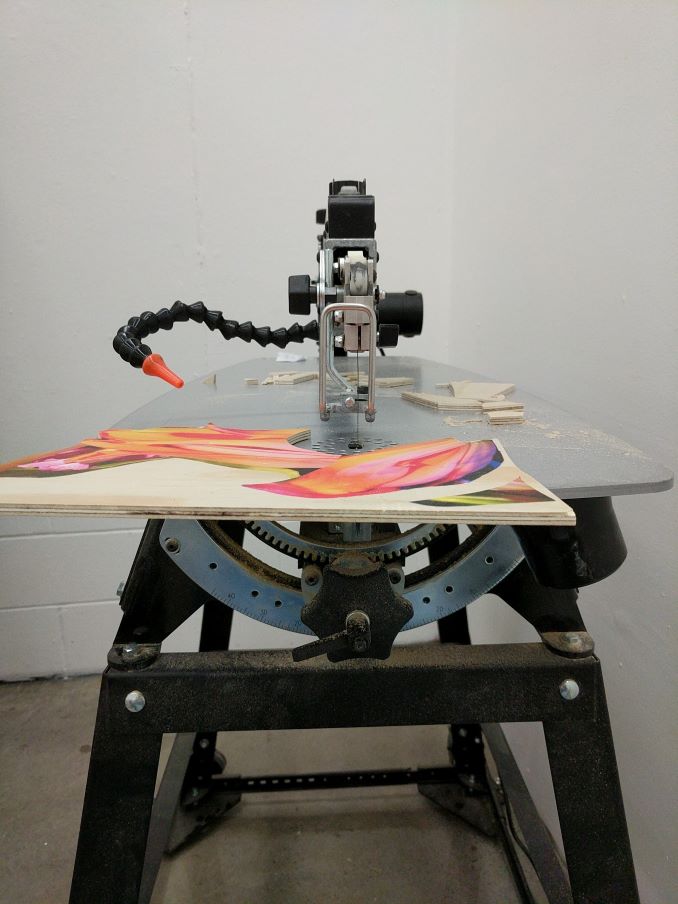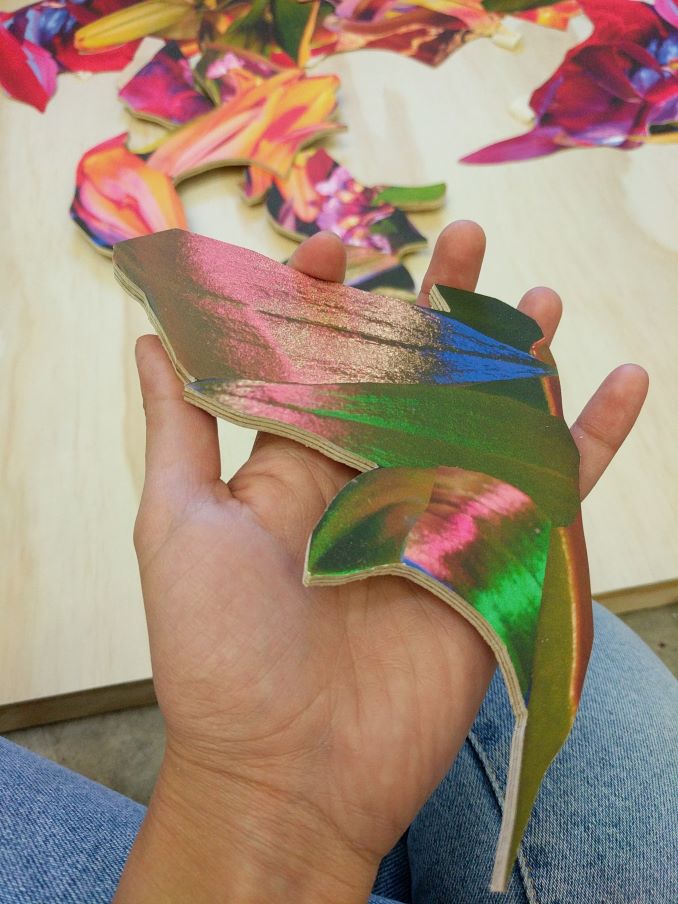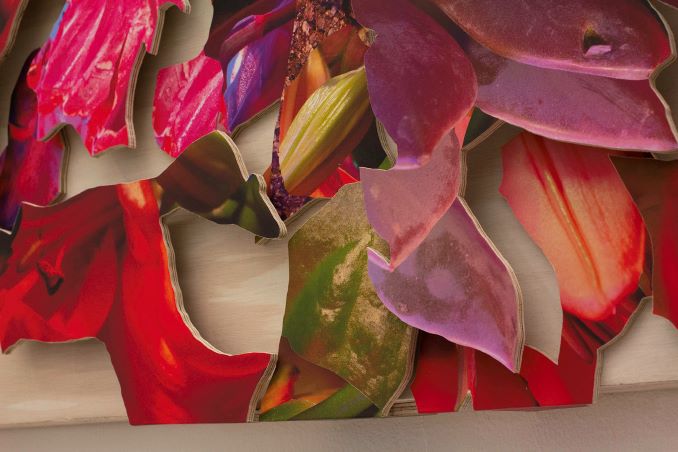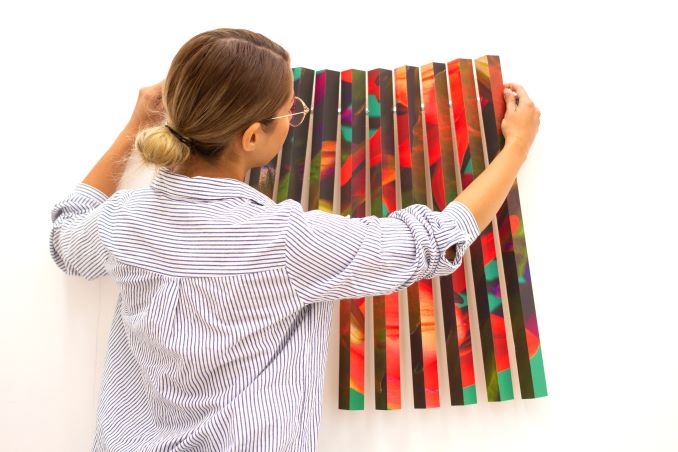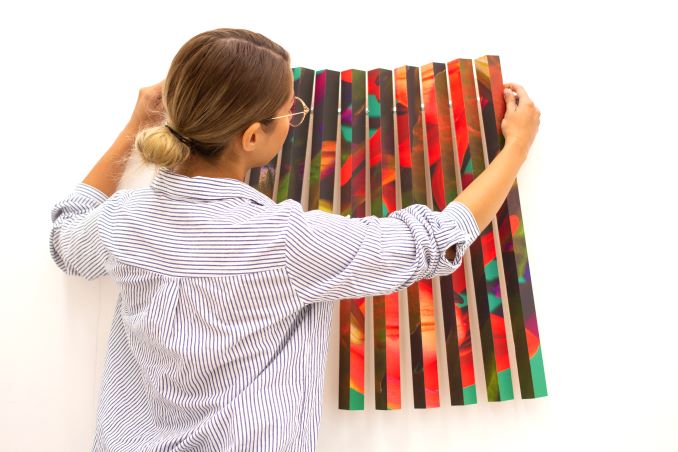 ***
What 'hood are you in?
I currently reside in Inglewood, which I love! It's an inspiring neighbourhood and I enjoy the mix of modern and old architecture. Although I grew up in the distant land of Bucaramanga, Colombia, I have lived in Calgary for about 13 years now, I went to art school here, and I look forward to developing my artistic career here.
What do you do?
Many things! I have my own art practice but I also work as a video editor. But here is a little description of what interests me as an artist.
As an image maker, I seek to translate my conditions of growth as a human, as an immigrant, as a woman, and as an artist. What attracts me to the medium of photography is the fluidity of the perception of images. I become the translator of a new language that exists in the materialization of a digital image. I'm excited by moments of superimposed connections, resulting from a delicate configuration of contrasting materials, intricate layers and decadent colors. By bringing photography into a three-dimensional space it creates moments of impossibility where the eye is continuously tricked and challenged through mutations and complexities. Perfection and imperfection collide in constructed landscapes that have the ability to hide, omit, reveal and transform. Leading to question the way images are understood and interpreted.
What are you currently working on?
I am currently working on some larger scale pieces with some photography I was able to do a few months back while visiting my family in Colombia, I saw some of the most beautiful plants I have ever seen so I'm very excited to integrate that into my work.
Where can we find your work?
You can find my work on my website. However I more often post on my instagram: missmariamunar there you can find more process based photos and behind the scenes content.