KC Lynn is a 22 year old singer/songwriter who was raised right here in Calgary, AB. KC got an early start in music, having begun to learn the piano before the age of 7, teaching herself guitar at age 11, and enrolling in singing lessons shortly afterwards. By age 12, KC had her first performances through Calgary talent shows, displaying her own written songs for crowds upwards of 500.
KC continued to perform in the Calgary community through both music theatre and open mics. Upon reaching University, KC pursued studies in music in Ontario at Wilfrid Laurier University, furthering her vocal technique with talented teachers through individual coaching, master classes, and vocal programs at Laurier's Music Theatre Academy. In 2018, with some talented friends in Kitchener, KC began recording music and working on her debut album: an EP entitled All We Had. This upcoming album is a collection of self-written songs exploring friendships, relationships, family, and loss through a folk-rock lens. KC has released two singles from her EP, "Part of Me" and "Home", both of which are now available on all streaming platforms.
Now back in her hometown of Calgary, KC continues to write music and is already planning for her next album. While she loves working on new music, her passion for the stage has never wavered, and she was proud to have had a role this past January in the Canadian premiere of The Boy From Oz with Front Row Centre Players. KC has also begun an Instagram Live Artist Collaboration show with musicians from across North America. This show aims to highlight the talent of fellow musicians and offer a platform to showcase their talents. And in any extra spare time, KC loves to cuddle up with her dog, Winter, eat ice cream, kickbox and write poetry.
For more information on KC's music and upcoming releases, check out her website and follow @kclynnmusic on Instagram.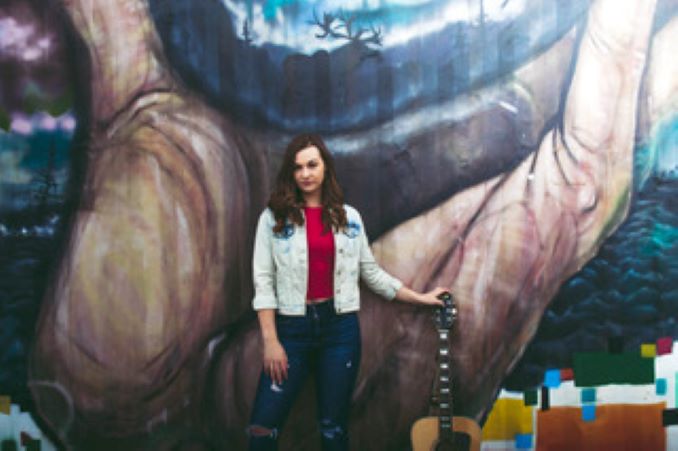 Name: KC Lynn
Genre: Folk-Rock
Founded: 2018
# of Albums: 1 EP
Latest Release: Home
Latest Single: Home
Latest Video:
Favourite Local Restaurant:
Oh Native Tongues is high up on my list, but I can also never pass up a gourmet milkshake and burger from Regrub.
Favourite band as a teenager:
Linkin Park, Imagine Dragons, Ed Sheeran, A Day To Remember, Jonas Brothers
Favourite Band Now:
The Score, Bryce Fox, The Unlikely Candidates, Thomas Rhett, still the Jonas Brothers
Guilty pleasure song:
Your Man – Down with Webster
Live Show Ritual:
I usually make sure I eat no less than 2 hours before the show. I also like to do my warm up exercises twice, once about an hour and a half before the show, and then again 20 minutes before. There is also usually lots of panic involved, so I like to take a few minutes to myself to remind myself to breathe!
Favourite Local Artist:
TAYLR and Brittany Lockett, because not only are they super talented but also like the sweetest human beings
Nose Hill or Fish Creek?:
Fish Creek for sure!
EP or LP?
Both would be amazing! I've loved working on my EP but I definitely hope to do an LP one day.
Early bird or night owl?
Definitely a night owl by nature, but forced to be an early bird for work.
Road or Studio?
I definitely have more experience in the studio but I would love to take my journey on the road one day!
Where can we follow you?
Instagram, Facebook, my website and on YouTube.
Any shows or albums coming up?
My EP album All We Had is getting released in the next few months!