Just because the weather is colder and the lakes are frozen, doesn't mean your fishing season has to come to an end. You'll just need to adjust your approach before hitting the hard water. Ice fishing is a popular past time for many Albertans as it offers solitude and seclusion, an opportunity to connect with nature, the ability to extend the season, time to reconnect with friends and family, and the chance to put dinner on the table. Or maybe it's simply the anticipation of landing a prized catch  that keeps enthusiasts coming back, despite the cold, inclement weather we're accustomed to here in Alberta.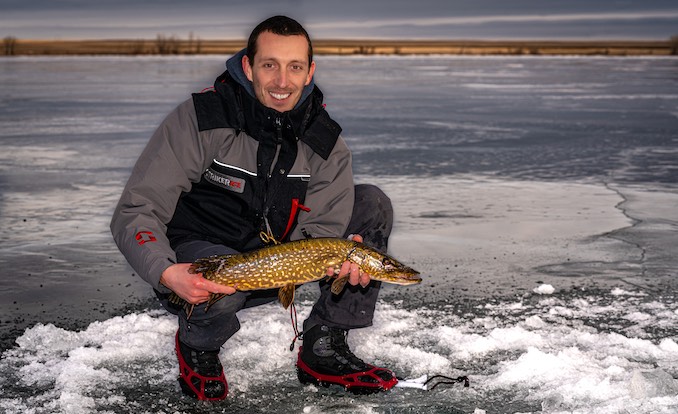 In an effort to learn more about ice fishing and how someone could get started in this sport, I reached out to Lubos Gresak, the owner of Ice Fishing Calgary. Gresak is originally from Slovakia, but has spent the past fifteen years living in North America, including in Pennsylvania, Ontario, and now Alberta. His passion for ice fishing started all those years ago while living in Pittsburgh and carried with him to Calgary where he started his own guiding business. What follows should provide some insight for those interested in ice fishing, the types of services Ice Fishing Calgary offers, and what you need to get started.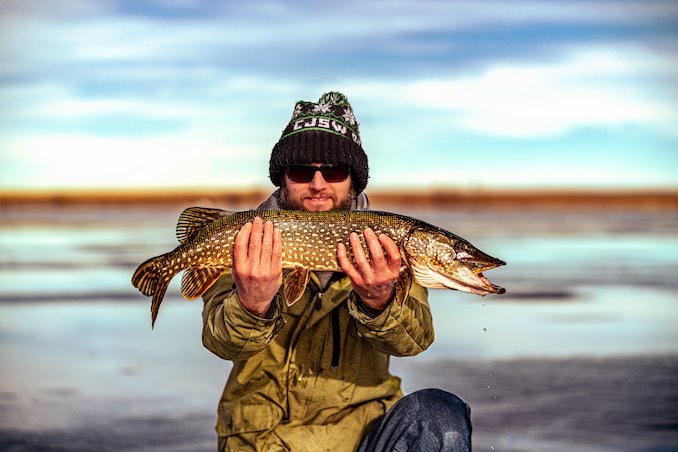 What made you want to start your own guiding company, Ice Fishing Calgary?
Fishing was always my passion and over the 15 years of ice fishing I took many of my friends, family and friends of my friends fishing with me. My friend asked me one day if I wanted to take his friends fishing if they pay me. That day I started thinking about doing it as a side job.
Is there any type of education/certification/training that you need to be an ice fishing guide?
There is no certification needed to become a guide. The best education is years of experience and research online.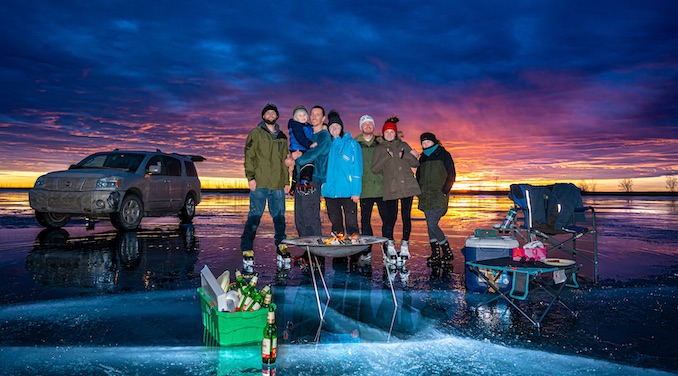 Other than ensuring the ice is the appropriate thickness to travel on, what other safety measures are needed for your clients?
Of course safety is my biggest priority. Before entering the ice, I have a safety meeting with every client where everyone obtains ice picks and crampons if necessary and they know what to do in an emergency.
Let's talk gear for a minute. What type of gear is needed for ice fishing? What are the 'nice to have' items that might not be considered essential? What gear do you supply for your clients?
The basic gear that we use include, a hand auger, skimmer, fishing rod or tip-up, and a tackle box with usual items inside. The nice to have items would be, a tent or hut, a heater, an electric or gas auger, a sled, sonar, and an underwater camera. All of the equipment mentioned is provided on our ice fishing tours.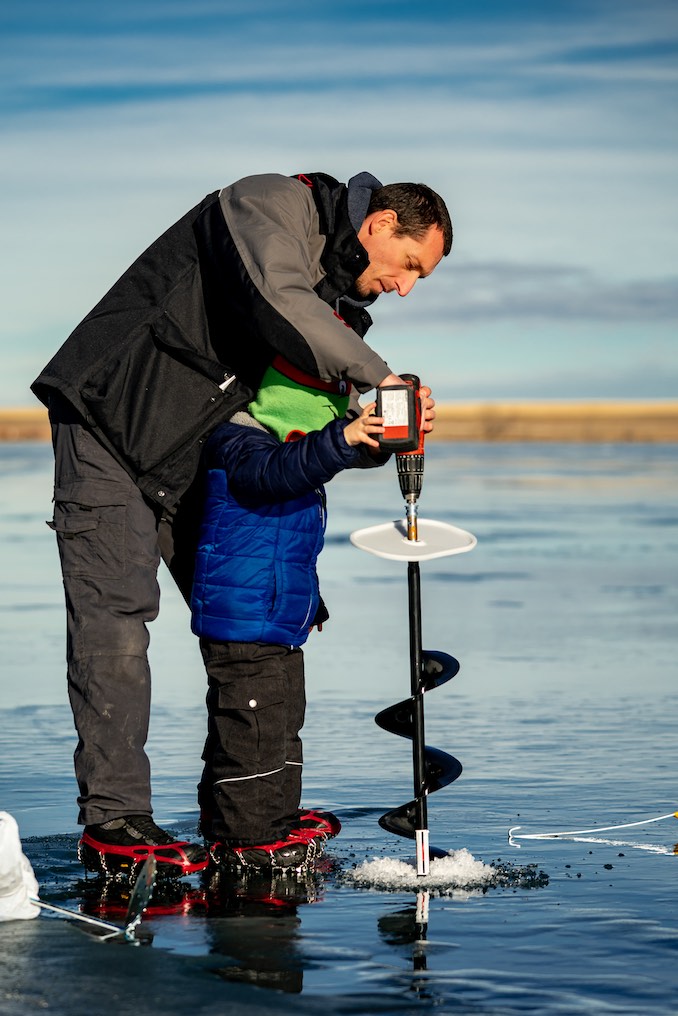 What's the best part about being an ice fishing guide?
The best part for me would be seeing my clients happy, especially kids. I also love to be outdoors.
What's one of the most challenging aspects of being a guide?
Guiding is a lot of hard work, especially in harsh weather. It's also time consuming. It takes me about 15 hours in total to take someone for an 8 hour tour, when you factor in driving, setting up, packing, drying equipment, etc.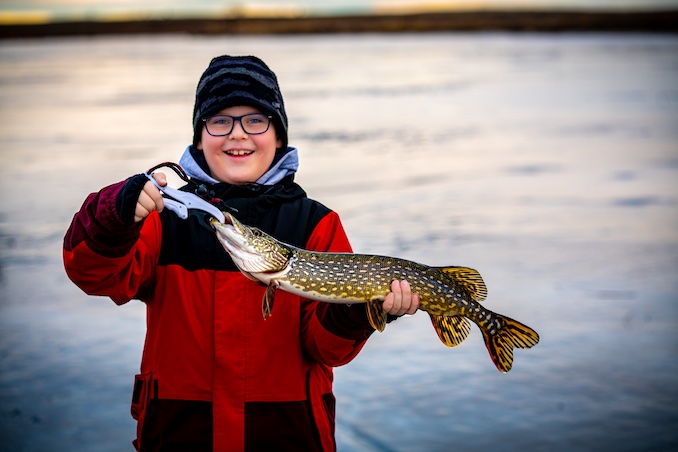 I'm not asking you to give away any of your secret fishing spots, what do you have a favourite spot to fish? What makes it so special?
I do have my favourite spot on every lake I am going to. It's usually a spot where I caught the biggest fish or the most fish. I like to take my clients to catch and release lakes, because it never fails me and we have much better chance to catch a trophy fish.
Are there specific species of fish that you're after during the winter? If so, which ones?
My favourite targeted species are Pike, Walleye, and Burbot. I like to fish for Trout as well early in the season and end of the ice fishing season.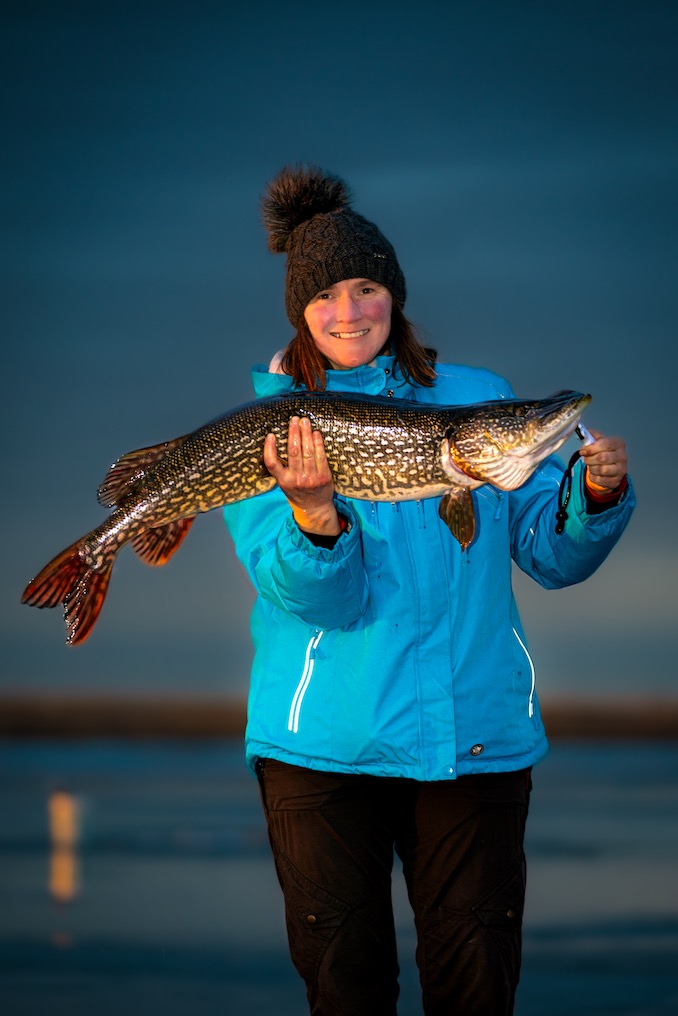 The Canadian Red Cross recommends a minimum ice thickness of 15cm for solo recreation and at least 20cm for small groups. Remember, there are many factors that can affect ice thickness including the type of water, its location, and the time of year. It's always best practice to conduct a visual inspection of any frozen waterbody, before venturing out. Cracks can be a sign of instability while water sitting on the ice's surface is a sure sign of melting.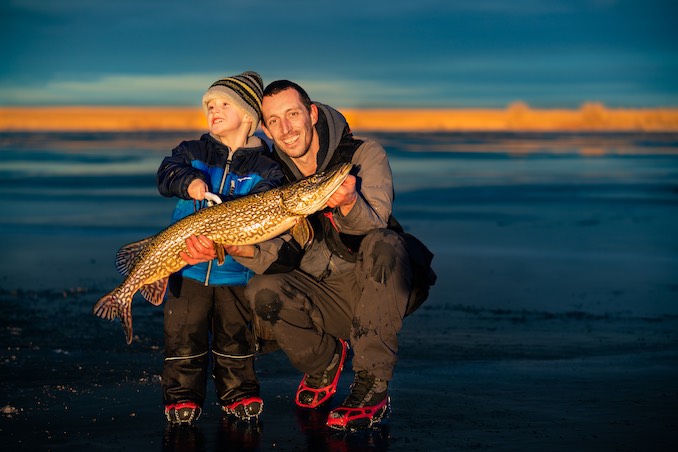 As with any type of sportfishing, it is important to know the regulations for the area or waterbody you'll be fishing in. Anglers also require an Alberta Wildlife Identification Number (WiN) before purchasing a fishing license. Please refer to the Alberta Guide to Sportfishing Regulations for answers to all of your questions.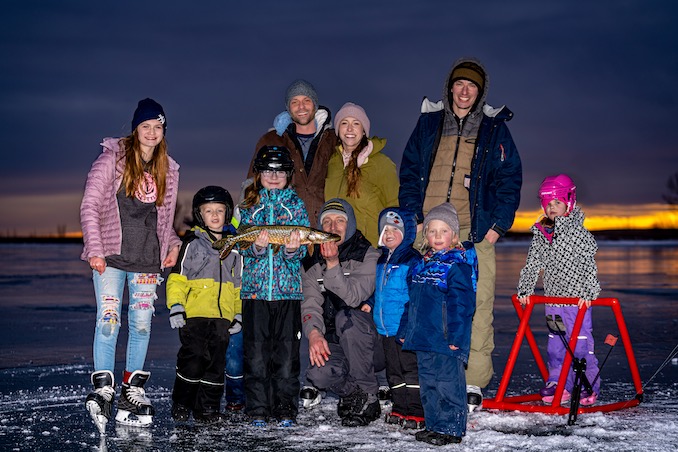 To book your next ice fishing adventure, please refer to the Ice Fishing Calgary website. You can also connect with them on Facebook and Instagram.

***
About this column:
Wild Jobs is a running series that focuses on people in outdoor-related professions. It provides a brief snapshot of their career and the duties that it entails. Please see my previous post, Wild Jobs: Warden Service Dog Handler to learn more.