Fernie is just a three hour drive from Calgary and is a mecca for winter sports lovers. Known for its famous five bowl ski resort, there is plenty more to see and do in this delightful British Columbian Rocky Mountain town. Pack your parka and let's hit the road!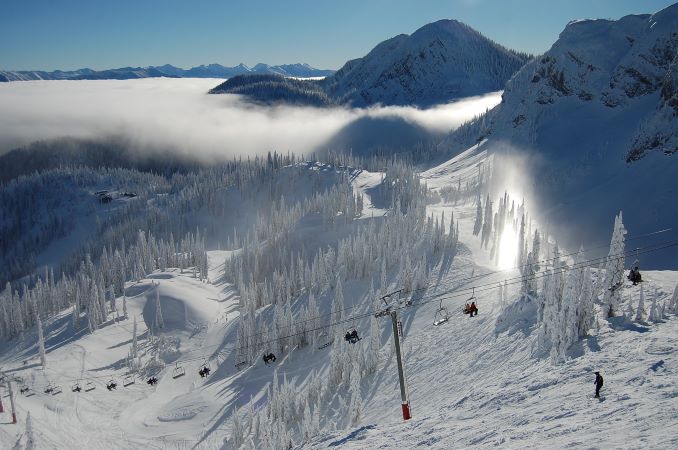 Fernie Ski Hill
For those who want to explore something beyond Sunshine and Lake Louise, Fernie Alpine Ski Resort is a little bit of a hidden gem with comparatively uncrowded slopes as well as up to 37 feet of powder per season. The huge draw here is superior bowl ski and snowboard opportunities across 2500 acres of terrain. As I am recovering from an injury, I enjoyed the plentiful green runs, but expert ski and snowboarders will love the Currie Bowl and the steep black run ridden Polar Peak for some major thrill seeking. 
Snowshoe
As a skier and proficient winter hiker, I have always been interested in furthering my roster of cold weather activities with a little foray into snowshoeing. Fernie Alpine Resort offer guided tours during the day and night time. I strapped on a head torch and followed my guide uphill for a new way to experience the mountain at night and it WAS AWESOME! I had no idea I would enjoy the adventure quite so much but watching the twinkling lights of the town and weaving in and out of forested areas I had never explored on my skis was a true delight. We even stopped for a nighttime snow picnic which brought back all the joys of childhood exploration.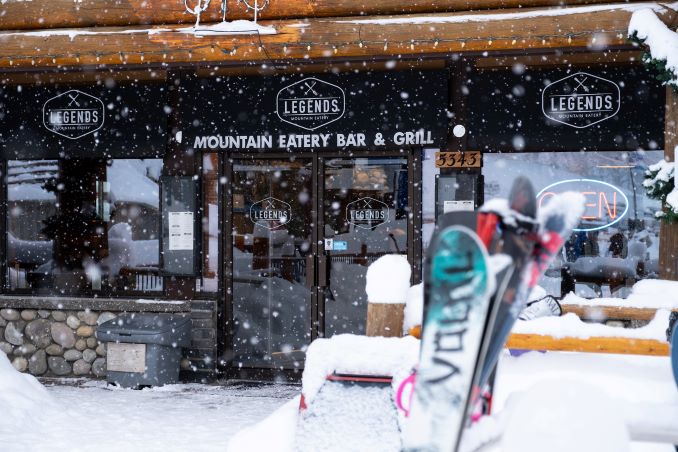 Elk Valley Nordic Centre 
It isn't all about downhill skiing in Fernie, in fact far from it. The Elk Valley Nordic Centre is maintained by the non-profit Fernie Nordic Society and has 10 kilometres of groomed trails for cross country skiing, as well as routes for snowshoers. Revellers can also rent warming huts, which is a great option for winter gatherings.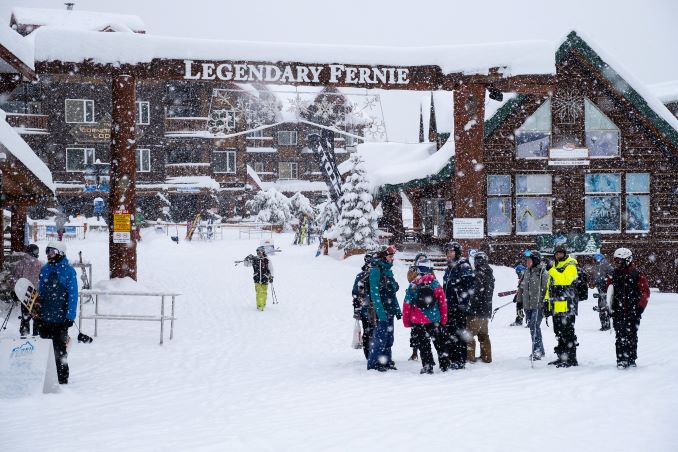 Aprés Ski
If you're hungry or fancy partaking in a little aprés ski, Fernie has a bunch of hill adjacent eateries for the usual feast of nachos, burgers and ice cold pints. My favourite casual eatery was Griz Bar, named after a popular Fernie folklore, which locals will be happy to regale you over a pint or two. 
If your day on the snow has you craving a more ice cold apres experience, Fernie boasts a Vodka Ice Bar inside Lizard Creek Lodge. Sure, its kitsch, but it is also pure light up, vodka shot glass joy. Guests can enjoy vodka flights in groups of up to eight people. As a spirits enthusiast, I have to say the selection here was impressive. Oh, and you get to smash your "glass" at the end of your drinking adventure, which is nothing if not pure catharsis! 
Looking for a more high-end spot to dine after a day at the hill? Cirque is one of the best restaurants in all of Fernie and is also attached to Lizard Creek Lodge. A nicely curated wine and cocktail list compliment a menu of accessible but elevated fare. Think short-rib, linguini, miso-glazed salmon, and carpaccio.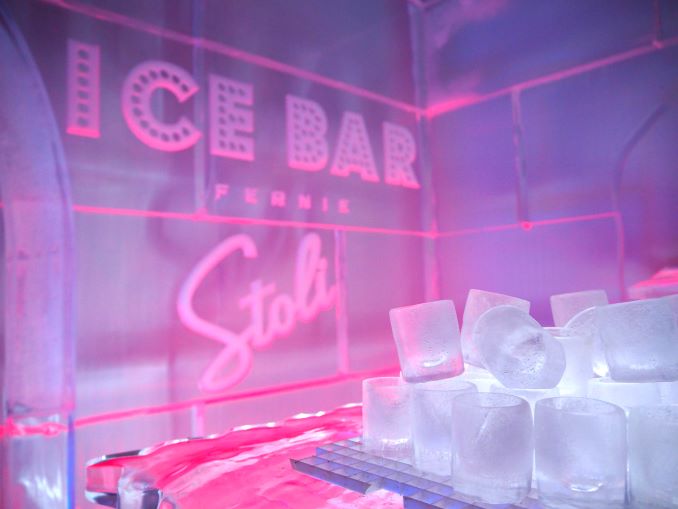 Fernie Brewing Co. & Fernie Distillers
Fernie is making drinks! We're all about a microbrewery and micro distillery, and Fernie has both! On the outskirts of town, stop by Fernie Brewing Co. for a tasting room experience of their small batch craft beer, my favourite of which was the seasonally appropriate Black Mammoth Winter Ale. Award-winning Fernie Distillers is a short drive away and is working hard to help put Canadian spirits on the map. Seasonal spirit releases such as Spruce Tip and Blood Orange Rosemary gins are available, as are year-round spirits including the Prospector Gin, Mine Vodka and Fernie Fog Liqueur.