The world of online gambling has rapidly evolved. It has created a diverse and engaging platform for individuals seeking entertainment and the thrill of chance. Alberta is one of Canada's provinces that has legalized and regulated gambling. Players in this province can explore bingo, raffles, sports betting, lotteries, land-based casinos, and others. Online gambling has been around in Alberta since 1974 and has since evolved. However, the journey to what we know as the Alberta iGaming industry is one of interest and curiosity. Not for long, though, as this page will cover everything you need to know about the legality of online gambling and gambling in Alberta in general.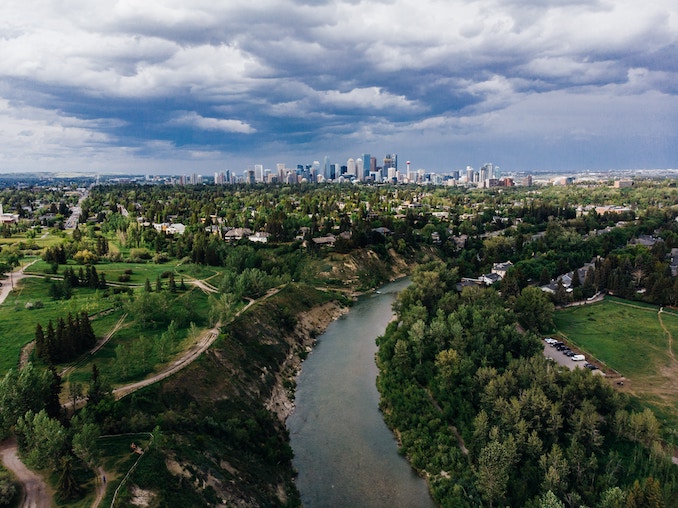 The Legal Framework of Online Gambling in Alberta
Is online gambling in Alberta legal? This is the question to get out of the way before moving forward. And the answer is yes. However, there are several limitations to this "yes." For starters, PlayAlberta is the only regulated online gambling site in the province. NeoPollard Interactive created this platform, and Albertans can enjoy sports betting and online casino gambling.
The body tasked with licensing and regulating the industry is the Alberta Gaming, Liquor, and Cannabis Commission (AGLC). Plus, players must be at least 18 years of age and located physically in Alberta to play.  While PlayAlberta is the only site licensed in the province, no law prohibits players from accessing offshore online casinos and sportsbooks.
That means you can look forward to several offshore operators such as Jackpot City, Casino Karamba, and Casino Betway. You can choose any site from these top ones to access an array of exciting online casino games, including slots, live dealer releases, and progressive jackpot games.
Laws Governing Online Gambling and Sports Betting in Alberta
Before technological advancements, Albertans were still indulging in sports betting and gambling in general in land-based gambling establishments. However, for the years that it has been legal, it has only been available in the form of parlay-style bets through provincial lotteries such as Sports Select. '
But Bill C-218 changed the game. The Canadian Parliament passed the Safe and Regulated Sports Betting Act — on June 22, 2021. This move allowed provinces to legalize single-game sports betting. Consequently, PlayAlberta launched the same year on September 21. Here's a complete breakdown of the events leading up to 2023 regarding betting in Alberta:
1974 – Players in Western Canada start enjoying lottery games through Western Canada Lottery Corp.
1996 – The AGLC is launched, consolidating liquor, gambling, and lottery under one organization.
2011 – First attempts made to legalize single-game sports betting in Canada.
2012 – More attempts were made to legalize single-game sports betting, this time, it passed the House, but the Senate declined its legalization.
2016 – Another failure to legalize single-game sports betting in Canada.
2020 – Bill C-218 was introduced in February by Private member Kevin Waugh. However, the bill doesn't reach the second reading until February 2021.
2021 – The Parliament passes bill C-218, and the House approves it in April. In June 2021, the bill also passed the Senate. Individual provinces are allowed to formulate their regulations starting August 27. September 21 sees Alberta join other provinces in offering single-game sports betting by launching PlayAlberta.
2023 – PlayAlberta announces its move to switch to BtoBet as the new sportsbook provider. This partnership will allow players to enjoy new experiences on PlayAlberta.
Responsible Gambling and Player Protection
Alberta Places a strong emphasis on responsible gambling practices. The AGLC collaborates with operators to implement measures that prevent excessive gambling, protect vulnerable individuals, and uphold ethical standards.
For instance, PlayAlberta works with GameSense and allows players to learn more about how gambling works, the odds and randomness of gambling, the differences between the games, and find tools and resources to help them play better.
When it comes to player protection, a study conducted by the Canadian Partnership for Responsible Gambling (CPRG), effective regulation of the online gambling industry contributes to player protection. This study emphasized the importance of robust regulatory frameworks in preventing potential negative gambling consequences.
Conclusion
A robust regulatory framework shapes the legality of online gambling in Alberta. This framework emphasizes responsible gambling practices, fair play, and player protection. With a focus on licensing, player experience, and economic impact, the province has cultivated an environment where online gambling can thrive. As the online gambling landscape evolves through technological innovation and changing player preferences, Alberta is bound to navigate this dynamic space while maintaining its commitment to player safety and overall community benefit.