If you are looking for a night out on the town, and you enjoy gambling, then you should visit one of Calgary's casinos! There are three great casinos in the city, each with its own unique atmosphere and set of games. 
As we know, Calgary is a wonderful city in the province of Alberta, with a variety of different things residents and visitors alike can look to do whilst they are in the region, however it has been argued that there is nothing better for many than to visit the amazing casino establishments that currently exist in the area.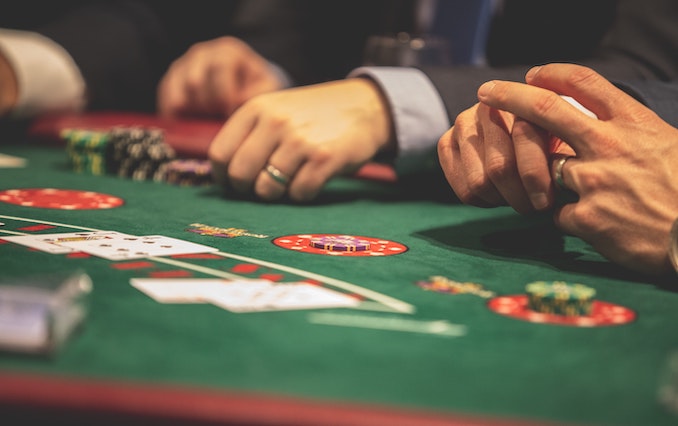 Of course, for those who wish to play a game such as the popular Sahara Riches Cash Collect, then the online casinos that are available will always seem like a preferred and viable option, however those that wish to be able to experience an authentic and real experience will want to enjoy what the three best casinos in Calgary have to offer!
In this blog post, we will look at each of these casinos and discuss what makes them special. If this has got you excited and keen to learn which traditional brick-and-mortar establishments these are, then we would highly recommend that you continue to read on!
Elbow River Casino
The first casino on our list is the Elbow River Casino. 
This casino is located in downtown Calgary, and it offers a wide variety of games for visitors to enjoy. The Elbow River Casino is also home to several restaurants and bars, so you can grab a bite to eat or drink before you gamble. It is not open 24/7 but there is plenty of opportunities to enjoy all its amenities.
Naturally, with all the amenities that it has to offer, as well as the selection of wonderful and varying games, there is no denying that the Elbow River Casino is one of the best venues to visit whenever you are in the area. 
Cowboys Casino
The second casino on our list is the Cowboys Casino. This casino is located in north-central Calgary in the heart of the city's entertainment district, and it features a country-themed atmosphere. 
The Cowboys Casino offers visitors a wide range of gambling options, as well as live entertainment, thus allowing visitors to be able to enjoy a truly incredible experience whilst playing their favorite games. 
Indeed, If you are looking for a fun night out, this particular casino is definitely the place for you as there is always something going on and plenty to enjoy!
Deerfoot Inn & Casino
Last but not least, we have the Deerfoot Inn & Casino. This casino is located in south-central Calgary, and it offers visitors a luxurious gambling experience. The Deerfoot Inn & Casino features a wide variety of games, as well as a few restaurants and bars. 
Additionally, the location is perfect for those who may wish to stay overnight or enjoy an extended stay rather than a flying visit, as they can stay at one of the premier hotels located within the city. 
The Deerfoot Inn & Casino could be seen to be rather up-market for some; however this only adds to the overall environment and vibe that is provided when visiting this establishment. This could be considered a huge benefit, thus helping to make it one of the best three casinos in Calgary.
Final Thoughts
So, there you have it! These are the three best casinos to visit in Calgary. Whether you are looking for a fun night out or an upscale evening, one of these casinos is sure to fit your needs perfectly and provide the best experiences possible in the province of Alberta.