Paying in and taking out
When it comes to online casinos in Canada, the hope is that you will put in your stake and take out your winnings. The dream is the win will be big and the stake relatively small. Online casinos are all about entertainment and having fun – it is important to remember that when playing at online casinos! Also not to stake more than you can afford to lose. While online casinos and sports betting are legal pursuits in Alberta, there are restrictions around which sites are regulated.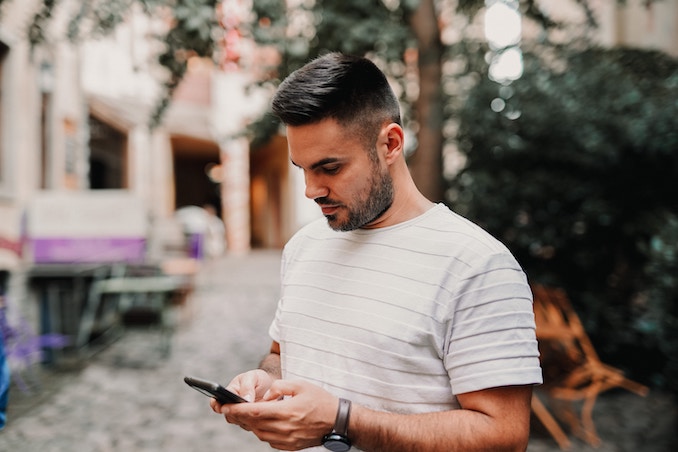 Calgary has state-owned online gambling sites
Residents of Calgary do not have much choice when it comes to online casino games. The only regulated site in the province is Play Alberta. There are many benefits of playing at regulated sites. Using a regulated site, all the money spent on gambling stays in the province. Tax revenues are used to fund government activities and services. In addition, playing on a regulated site means players have backup if anything goes wrong.
Why play on regulated sites?
There are plenty of big-name operators who offer their sites in Calgary. They are not illegal, but play is most definitely in a grey area. The advice is to play on regulated sites.  For sports betting, Sport Select is run by the Western Canada Lottery Corporation. The Albertan Government partly owns the WCLC. As a result, sport Select and Play Alberta do not have any direct competition in the province and have a monopoly on the regulated market. There is no tax on winnings, but as the stakes go to state-owned organizations, money paid in remains within Alberta and benefits the local economy.
Ontario has a different approach
Ontario, however, is a very different picture. Here the provincial government opened a legalized and regulated gambling market. Rather than reinventing the wheel and creating a state-owned entity, they invited big-name commercial operators to apply for licenses. iGaming and the Alcohol and Gambling Commission of Ontario created a legal framework within which the companies must operate.
Offers the widest choice
Ontario's regulated and legalized market offers the province's residents the greatest choice. All forms of gambling are legal to residents aged nineteen and above. Anyone playing on regulated sites has the Regulator to fall back on if things go wrong. Commercial operators can offer the most up-to-date and innovative games. The provincial coffers fill up with the taxation levied.
Protection from gambling harms
One of the key aims of a regulated market is to protect players from potential gambling harms. Canadians like to have a flutter. Sixty percent of adults in the country say they have played casino games or had a sports bet. There are over nineteen-point three active online gambling accounts across the country. Ontario has recognized that some people find it challenging to gamble safely. Therefore, to obtain a license, all online casinos must offer customers safe gambling tools.
Safe online gambling
Safe online gambling tools include allowing players to set daily, weekly, or monthly deposit limits easily. In addition, players can exclude themselves from the sites and opt out of marketing messages and promotional offers. The aim is not to spoil anyone's fun but, at the same time, to ensure that vulnerable people are not exposed to risk.
The widest possible choice
Ontarians who like to play at online casinos now have an extensive choice of where to play. With twenty-nine licensed virtual premises, it is a very different scene from the one in Alberta. Casinos reviews are an essential way of finding where to play. It is crucial that any such reviews are independent and put together by experts. Having access to review sites means that much of the hard work of finding where to play has been done in advance. Here are some of the areas that are considered when selecting which online casinos get the highest scores.
Types of games available
Any entertainment experience needs to start here. Does the online casino have the games titles that you want to play? Many online casinos now offer live-dealer versions of popular games like blackjack and poker. If this is your choice of game, you need to find a casino offering this. Other players love the online slots. With thousands of titles to choose from, how do you know which one suits you? Reviewers let you know the ins and outs of all the titles so you know what to expect
Ways to deposit and withdraw
Once you know the games you want are available, you need to consider how you want to make your deposit. First, you must set up an online casino account, which can be funded in many ways. There are options for pre-paid cards, PayPal deposits and Interac transfers, to name but a few. Also remember to check how quickly winnings and deposits will be returned to you. Reviewers help guide you through what is best for you.
User interface and visual appearance
How an online casino looks and feels is important. You do not want to play on a glitchy site or one that is difficult to navigate. Many online casinos now have apps for iOS and Android to give you the best playing experience on the go. Check out how easy it is to navigate on your phone or tablet. Playing should be a pleasurable experience. Do the images render well on your screen? Can you see in sufficient detail to have a fun time at the online casino?
How does it sound?
Check the sound quality of the games you want to play. For example, many slot games have excellent rock soundtracks, and you want to be able to hear them to get the full game experience.
Bonuses and deals
Online casinos compete to attract your custom if you are playing in Ontario. With nearly thirty online operators, each one will be vying for you to try out their games. Look out for welcome bonuses and deposit match offers. However, do not forget to check wagering requirements to avoid disappointment.
Having got you in through their virtual doors, the online casinos will not want you checking out to the competition. Therefore, make sure you sign up for ongoing loyalty programs to get the best online casino deals.