Hello there, Alfredo here. And I would love to come home with you. That is, if you have a quiet, calm, child-free home. Loud noises and children are just too much for a nervous boy like me. The ideal family for me could provide me with a safe space to go when I'm feeling uncomfortable and go slow with me. Then they'll get to see my affectionate and silly side. Maybe having another cat around could help bring me out of my shell? As long as we have a proper introduction, of course. That's all from me, for now. I can't wait to see you (just go slow!).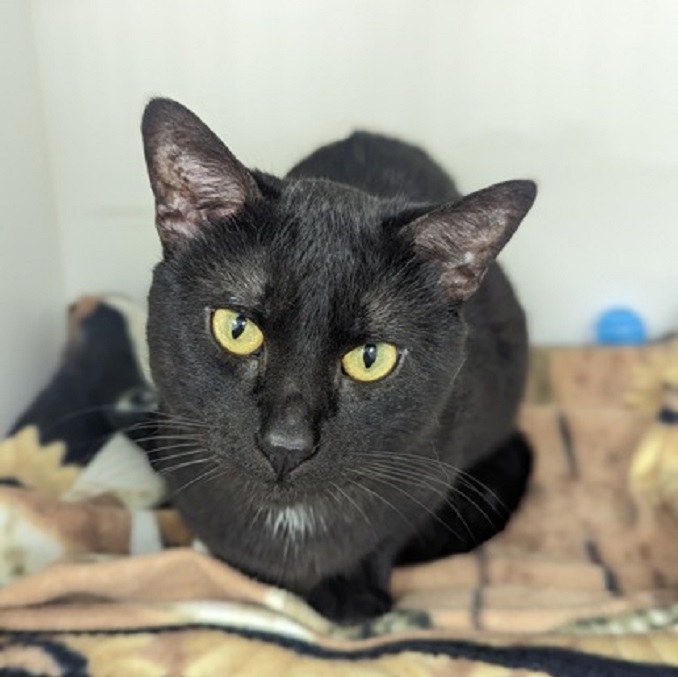 Alfredo needs a new loving home in the Calgary area
This sweet pet is available for viewing at the Calgary Humane Society! Interested adopters are welcome to self-schedule for an adoption appointment using our online calendar here.
About this column:
Each week we feature animals available for adoption from local shelters in the Calgary area with the hopes that our readers will assist in finding good homes for them. If you, or someone you know, has the resources to take care of one of these animals, please do get in touch with the appropriate shelter via the links provided.