Hello! I'm Saf! I'm a sweet boy who loves his humans and a real puuurrrrrr machine! Although I am very high energy and need lots of stimulation and attention. I am very curious and love to investigate everything, a true daredevil who fears nothing. The ideal home for me is one where I am the only feline. Don't worry though, because I'll shower you in love to make up for it. I am currently on a hypo diet and a medication called atopica to manage my skin allergies – this may need to be continued in the future to keep me happy and healthy. The team here at CHS recommends that my future family follows up with their regular veterinarian to discuss managing my unique needs in the long term. I'm a vocal kitty who loves to look outside and watch birds and squirrels a sunny spot on a cat tree. I am so excited to start our life together, so please come soon!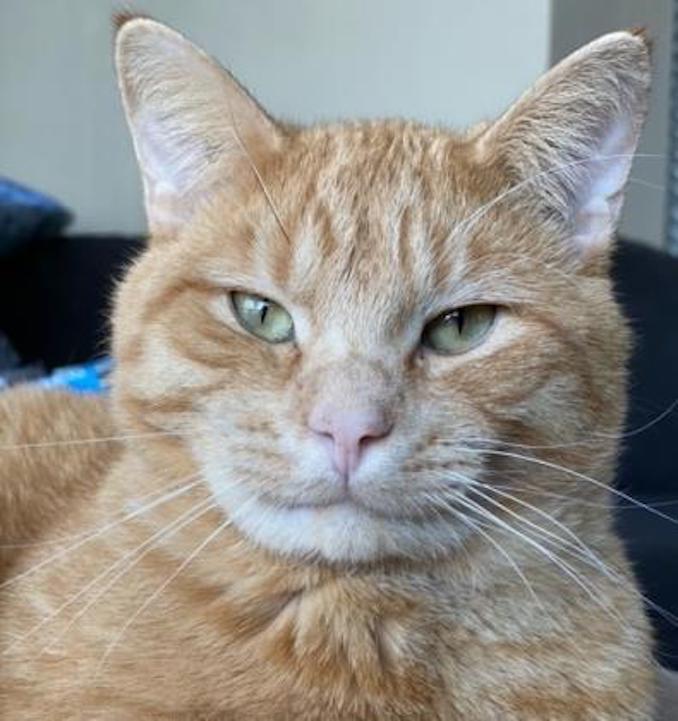 Saf
Age: 2 years 6 months 8 days
Gender: Male
Size: Medium
Colour: Orange/White
Spayed/Neutered : Yes
In response to COVID-19, Calgary Humane Society is closed to the public. We are currently processing adoptions and animal intakes by appointment only. For more information about our modified adoption process, please click here.
In order to ensure a smooth and successful adoption, please remember to check all the basic requirements for adopting before coming in to the shelter.
About this column:
Each week we feature animals available for adoption from local shelters in the Calgary area with the hopes that our readers will assist in finding good homes for them. If you, or someone you know, has the resources to take care of one of these animals, please do get in touch with the appropriate shelter via the links provided.