We at Calgary Guardian are big supporters of the "Adopt Dont Shop" movement and want to help our local shelters find homes for their many rescue pets. If you, or someone you know, can offer a good home to one of these sweet animals, please do not hesitate to get in touch.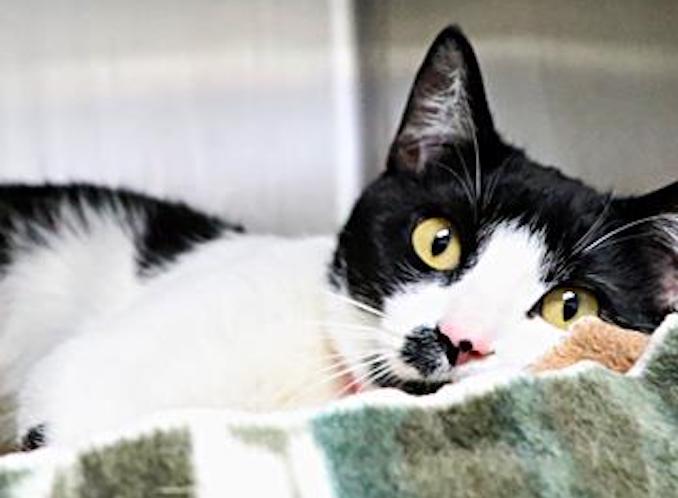 Name: Mama
Breed: Domestic Shorthair / Mix
Age: 1.5 years
Sex: Female
Our latest featured pet is this lovely domestic shorthair mix named Mama. She is 1.5 years old and is available to adopt from the Calgary Humane Society. Mama the cat came into the Calgary Humane Society as a stray, just in time to give birth to her kittens! She is a sweet black and white princess who can't wait for you to take her home with you to be a part of your family. She is still pretty young, so she is ready to bounce around and play with you all day while curling up in your lap to sleep all night. If you think that Mama the cat might be the one for you, please visit her at Calgary Humane Society.
Share your stories about adopting pets with us via social media using #AdoptDontShop and tagging us @CalgaryGuardian.