Dates are high in many minerals, antioxidants and vitamins. A notably high amount of potassium is found in dates; this mineral, classified as an electrolyte, works in conjunction with sodium to regulate body fluid levels and therefore blood pressure. in those with existing hypertension, increased potassium consumption may decrease blood pressure and therefore even lower heart disease and stroke risk.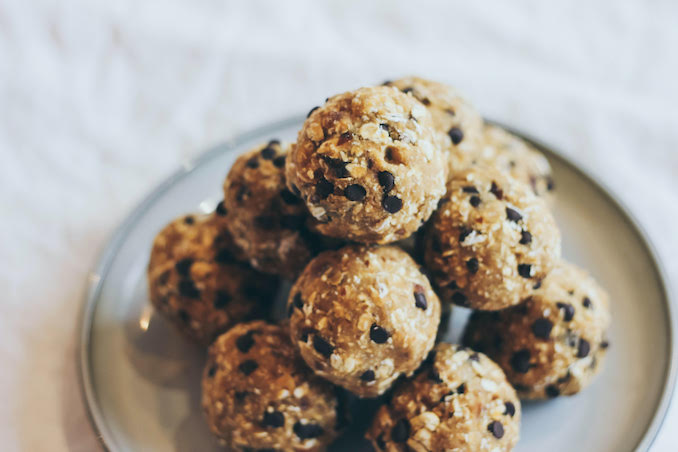 Chickpea Cookie Dough Balls Recipe
makes 16 balls
Ingredients
-1 can chickpeas 1.Add all ingredients except
-8 medjool dates
-1 cup oats
-2 tbsp maple
-1 tsp vanilla extract
-1/4 cup peanut butter
-1/4 cup dark chocolate chips
Directions
1. Add all ingredients except for chocolate chips to a food processor, combine until smooth and sticking together.
2. Stir in chocolate chips.
3. Roll into tablespoon sized
balls, leave in freezer to set
for 30 minutes.