It's 8:30pm on a Tuesday in Inglewood and comedian Matt Foster takes the stage at Revival Brewcade. "Love the combination of alcohol and video games," he riffs. "Our parents thought we'd grow out of video games, but we just grew into beer instead." Matt is one of a dozen stand ups gathered at the Brewcade for the Cut Tooth Comedy Show, the newest addition to the cultural offerings of Revival Brewcade.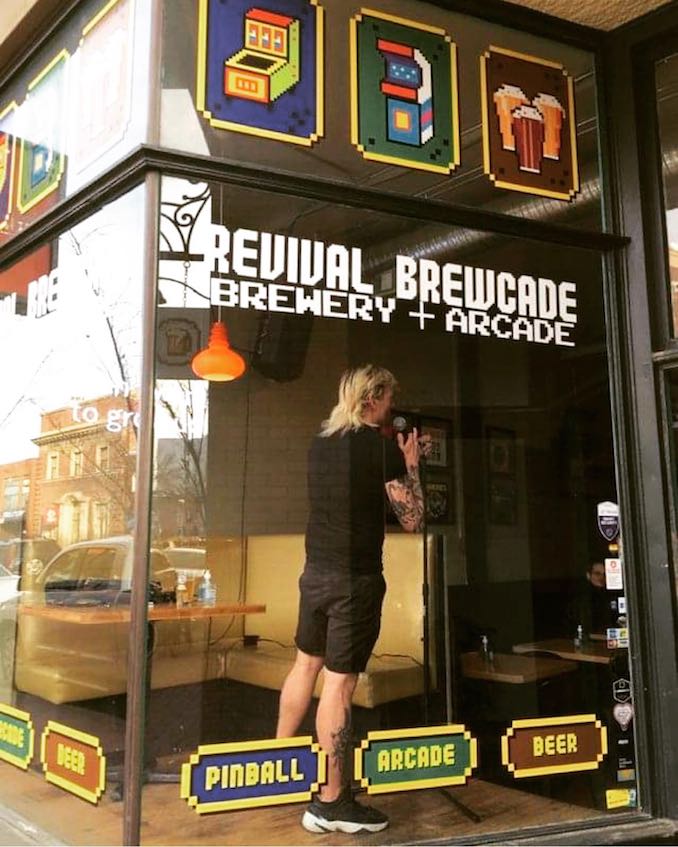 Revival Brewcade is a micro brewery and arcade located in Inglewood. The masterminds behind it, James Dobbin & Jamie Archibald, are longtime friends originally from Nova Scotia. During a trip to the United States they were introduced to the "Brewcade" concept. Realizing that there was nothing like it in Canada, they decided to open their own. Originally slated to open in downtown Calgary, zoning issues caused the migration to Inglewood, where James sacrificed his candy store to make the Brewcade a reality.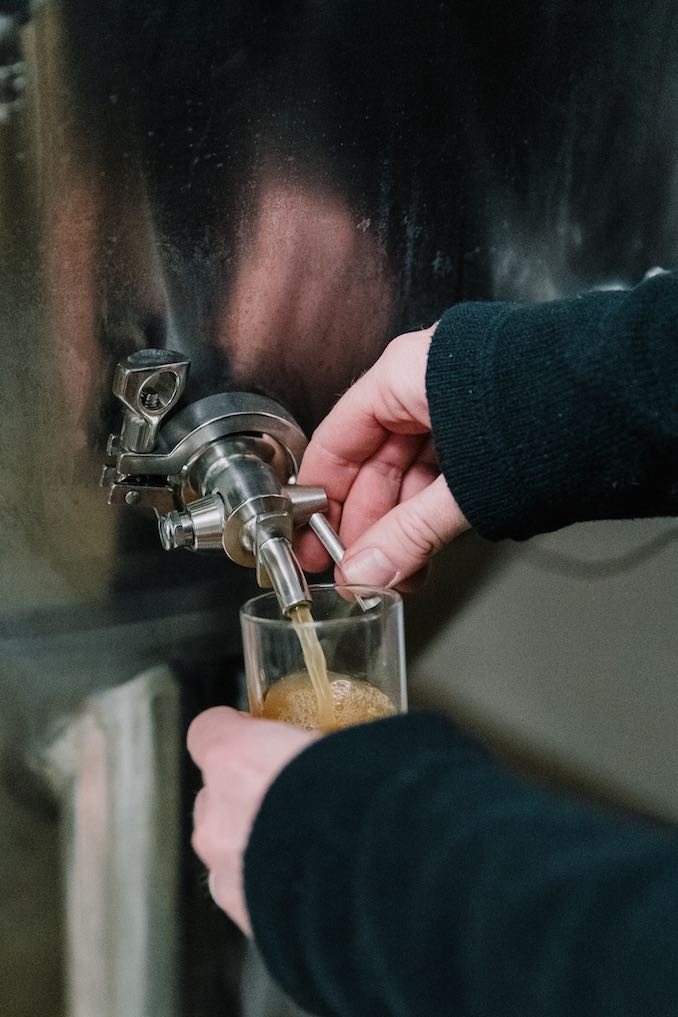 The heart of Revival Brewcade is, of course, the brewing. Being a microbrewery, Revival works with small batches and chooses to experiment a lot. It's generally a 3 week process from deciding which beer to brew, to getting it into cans or kegs, and then into the hands of customers. In addition to serving the beer at the Brewcade, it is also outsourced to other bars in Calgary, as well as farmers markets, (gotta love those fresh ingredients!)
Revival isn't just a micro brewery though, it's a Brewcade. It boasts a mix of arcade games in original cabins, plenty of pinball machines, and modern gaming systems that they break out for tournaments. Tracking down the games was its own adventure, and the team became experts in scouring Facebook marketplace to track down these valuable pieces.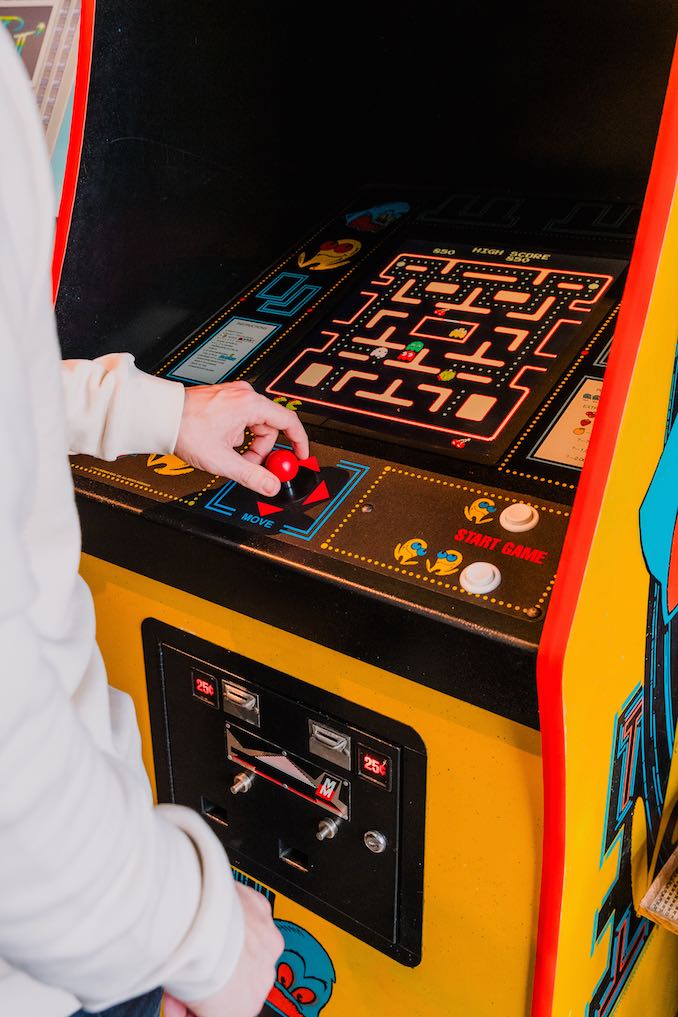 "Games are very hard to come by. James and Jamie drove to LA to pick up a good portion of the games and bring them back. The pinball machines in the basement we are able to order for, but it takes quite a while to get a game. We often buy from individuals in the States, it's quite a process of research and bargaining" says manager Steve Palacios.
"There's a lot of refurbished games and ones that people built from scratch that are easier to find, but since we're going for the retro vibe we go for the original cabinets and those are very, very hard to find."
So how much of the Brewcade clientele is people trying to relive their youth, versus people who are much younger, and seeing the games for the first time? "It's 90% people wanting to relive their youth!" says Palacios, "lots of people come in just to check out which games we have, and then instantly get excited and want to know how to play. The younger crowd is like 'ok this is kind of cool' and they'll play a little and then be like 'ok thanks'. They're not as jazzed to be here as the older crowd."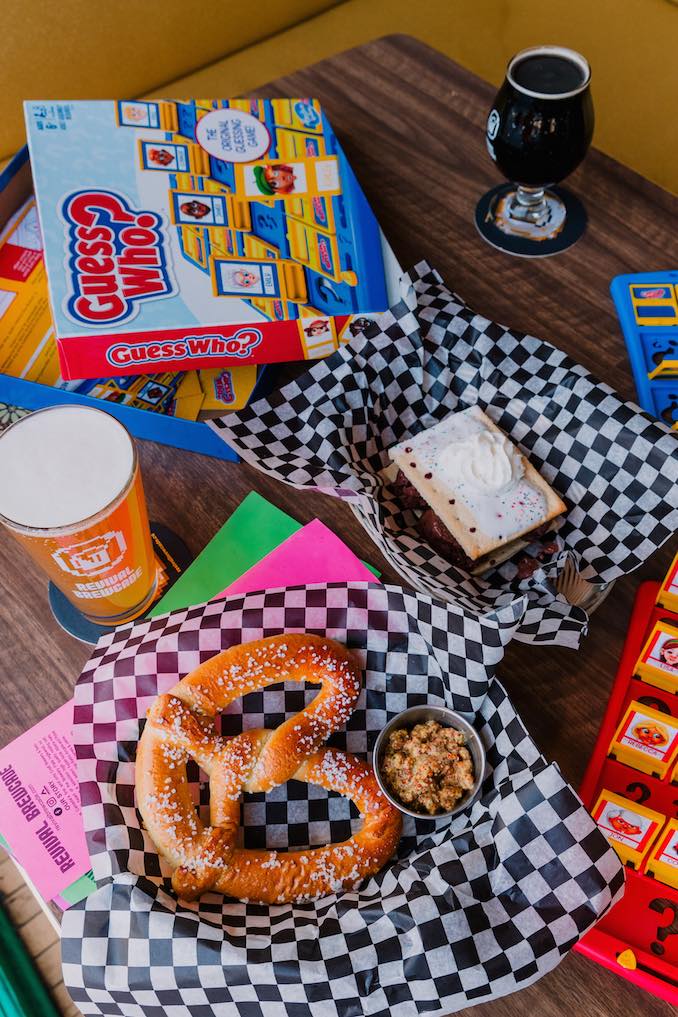 Still, Revival Brewcade often plays host to children's birthday parties, which provides a good chance for parents to mingle and have a beer, while also introducing their kids to the games of their youth. Just as Matt Foster pointed out, the arcade generation refuses to grow out of it, they'd rather just bring their kids along for the ride.
So how did Cut Tooth Comedy become a part of Brewcade's offerings? "Tuesdays in Inglewood are a bit quiet and we wanted to focus more on events during the week. Two of our regulars knew Billy MacDonald, a local Calgary comedian and showrunner of Cut Tooth Comedy, who was looking for a new venue. We thought it would be a great fit"
In addition to the Cut Tooth Comedy show which happens every Tuesday at 7:30pm, Revival Brewcade offers Mario Kart Competitions, pinball tournaments, and Wrestlemania Trivia (hosted by Bronwyne Billington the daughter of the late, great Dynamite Kid).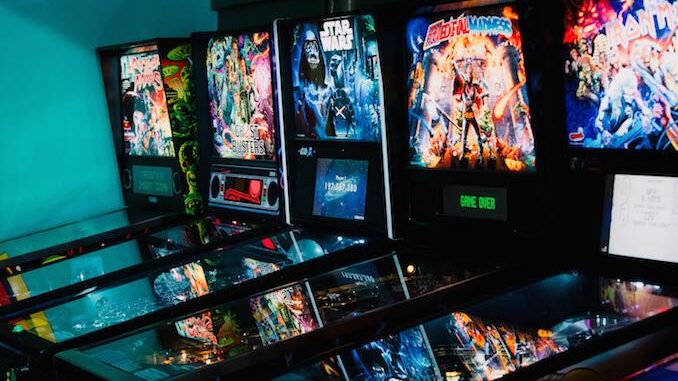 While the dream is to eventually expand the Revival Brewcade concept to both the East and West Coasts, Inglewood is ground zero, and Revival Brewcade is looking forward to being a permanent fixture in the neighbourhood.
***
For more information on events make sure to follow @revivalbrewcade on Instagram, or check out www.drinkrevivalbeer.com. And remember: please don't put your beer on the games!