If you are a resident of Canada or anywhere else in the world and you have never been to Calgary, then you really should change that. Whether you are into sightseeing, shopping – or even the new online casinos you can now enjoy in Canada, this is a place that has lots to recommend itself. Online entertainment is great, but there's nothing that beats really getting out and about.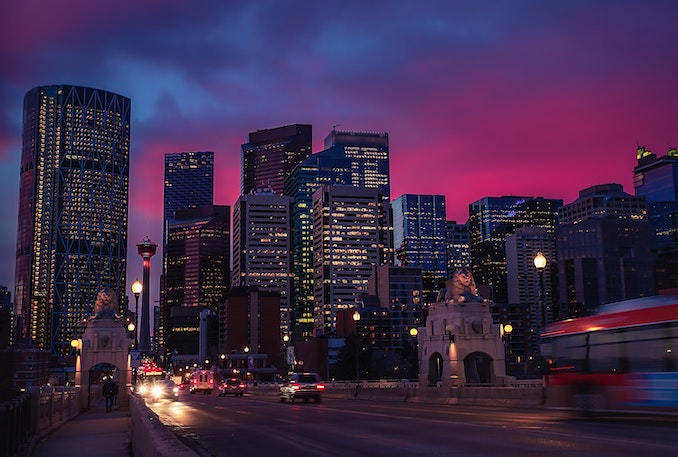 No matter where you come from, there is something to suit every taste – and that is why we have put this article together. So, if you do happen to visit Calgary, then these are some places that really need to be on your 'to-see' list!
1: The Caesar's Birthplace
No, obviously we aren't talking about Julius Caesar – wrong continent. The Caesar that we refer to here is a restorative mix of vodka with clam-infused tomato juice (known to many as Clamato), which was originally created in Calgary. Indeed, not many people actually know that! 
It is reported that Walter Chell, a local bartender, created this signature concoction in 1969 for the launch of Marco's Italian Restaurant. This Italian easter was originally a part of the Calgary Inn (now known as the Westin Calgary) and you can still toast him with his famous signature drink in the Westin Calgary's Liquid Lounge. 
2: Big Rock Erratic
If you drive down the north side of Highway 7, just southwest of Okotoks, then, just around a 35-minute drive out of downtown Calgary, you will come across Big Rock. This is called Big Rock for a very good reason. This boulder weighs in at around 16,500 tonnes and stands out like a sore thumb against the otherwise flat Canadian Prairies. It has been described by geologists as a part of the Foothills Erratics Train, which is 960 feet long!
This massive rock is a common feature amongst various Blackfoot legends as a result. Whilst there, you can also check out the Indigenous red ochre pictographs of stylised humans, animals and other various shapes.
3: Beltline Urban Murals Project – BUMP
The Beltline Urban Murals Project, which was launched back in 2017, currently comprises more than 30 murals of different styles, different shapes and sizes – and the number continues to expand every year.
These murals, found on a variety of buildings around the Beltline neighbourhood are representative of works from artists from all across the globe. One of the many examples includes the Sunset Songs, at 36 x 32 feet in size. It was created by the First Nations arctic Kalum Teke Dan and has been painted on the wall of 17th Avenue Framing.
4: Diamond Dolly's Bridge
There is a legend that Dolly, a Victorian-era sex worker, used to cross the 10th Street Bridge (known to many as the Louise or Hillhurst Bridge) every night. She would ply her trade from her horse-drawn carriage. To allure her customers, she would don signature flamboyant hats decorated with ostrich feathers – and she did, indeed, cut quite an appealing figure according to sources. 
As such, she now occupies a special place in Calgary's cultural history. You can check out the rather interesting walking tour, which is themed around brothels, booze and broads. The tour which informs you of the famous historic sex trade – make sure you give Dolly a special thought as you cross over the 10th Street Bridge. 
5: The Calgary Stampede Art Walk
Every single year, during the Calgary Stampede, bull-riders, cowboys, broncos and even barrel races play a major role in the celebrations. The special Stampede Art Walk has been designed to perfectly capture these, along with the other vibrant and bold traditions of the Wild West, in 19 stunning statues and murals throughout the park.
That's Just the Beginning
That is only just the tip of the iceberg. There is so much to see and do in Calgary – hundreds of incredible sights and sounds to take in – such as Calgary's famous Stephen Avenue – as you discover what this amazing place has in store. So, if you are ever in the Calgary area, make sure these are at the top of your list and appreciate all the wonders on offer here.