4th Street, or Mission as known by Calgarians, is a quaint little street in the southwest quadrant of the city. In the summer, the neighbourhood is best known as the host of the annual Lilac Festival. During the rest of the year, Calgarians enjoy frequenting Mission for the multitude of renowned restaurants, shops, and cafes that line the strip.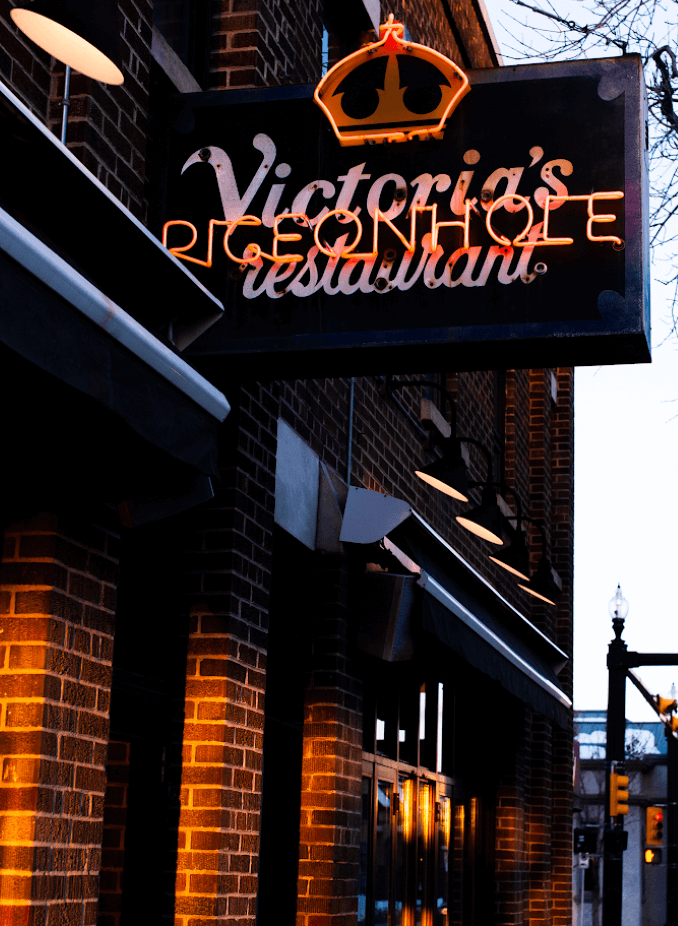 One of these incredible restaurants, hidden away only a block east of the main street, is Pigeonhole. On the corner of 2nd and 17th, behind the main brick and mortar businesses of Mission and beyond the busy west end of 17th Avenue, Pigeonhole certainly lives up to its namesake. You may have to go out of your way to stumble upon its unassuming storefront, but you'll soon realize it was worth it. Waiting beyond the brick complex is one of Calgary's most revered, hole-in-the-wall restaurants with an ambience and menu sure to leave a lasting impression.
The best way to know you've arrived at Pigeonhole is the bright, fluorescent sign jutting out from above the entrance. The austerity of the building's plain exterior is completely juxtaposed by the burst of character present in Pigeonhole's dining room, which resists conforming to any single aesthetic. Jade marble tables and wooden chairs provide a warm, natural essence to an industrial layout. Impressionistic décor, such as a chandelier illuminated by a series of red lamps and a bar complete with an elegant marble countertop and emerald tiling, afford a charisma to Pigeonhole unmatched by other upscale restaurants in Calgary. Somewhat art deco, somewhat influenced by the arts and crafts style of European architecture, regardless of what you'd call the dining room's theme, it provides a warm place to sit down with a rotating menu of small – or large – plates.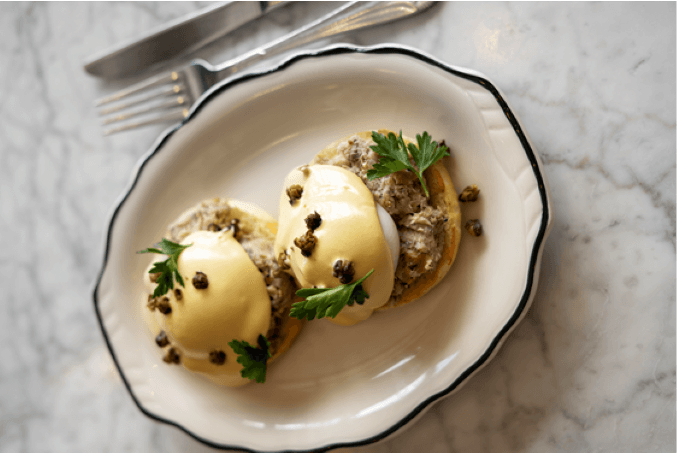 The best way to know that Pigeonhole's food is fresh is that their menu doesn't stick around for too long. Everything rotates depending on the availability of the season, ensuring that every dish is both new and invigorating. This is a cardinal rule of Pigeonhole – that they are at the mercy of the ingredients and their seasons.
Having begun as a partially vegetarian restaurant, Pigeonhole has a great deal of experience in elevating vegetable-based dishes. But over the years, the menu has expanded to include a vast range of dishes drawing from several different culinary inspirations. Similar to the ambience of the restaurant, the food resists conforming to only one element. Grilled Alberta trout is certainly close to home for Canadians, but for those wishing for an overseas experience, the kitchen offers a half chicken schnitzel or Berkshire porkchop.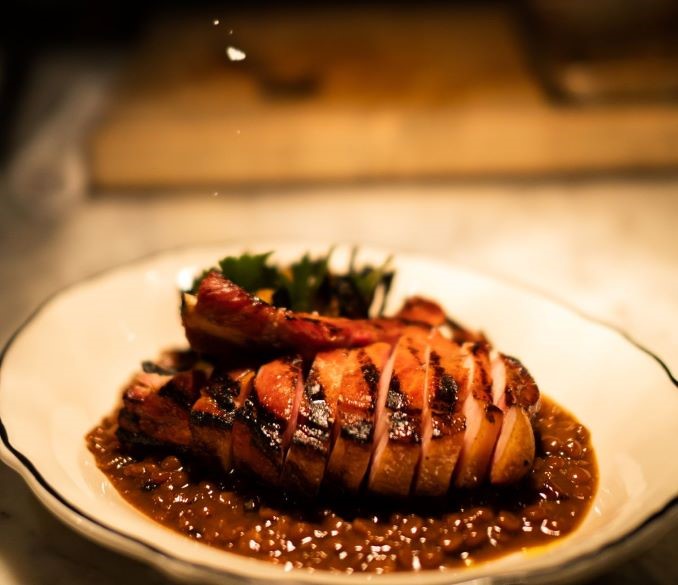 On that note, it is hard to think of a menu that features both Northern divine caviar and, only a few lines down, Nathan's famous hot dog for eight Canadian dollars. While this contrast is almost funny, it's a way to see that Pigeonhole does not discriminate. Yes, this is an upscale restaurant, but the doors are open to anyone seeking a great meal and a memorable time with friends and family. Regardless of whether you're seeking the finer things on the menu (Victoria's seafood platter is a great place to start) or just a plain-good hotdog, if you can find the front doors, you're welcome inside.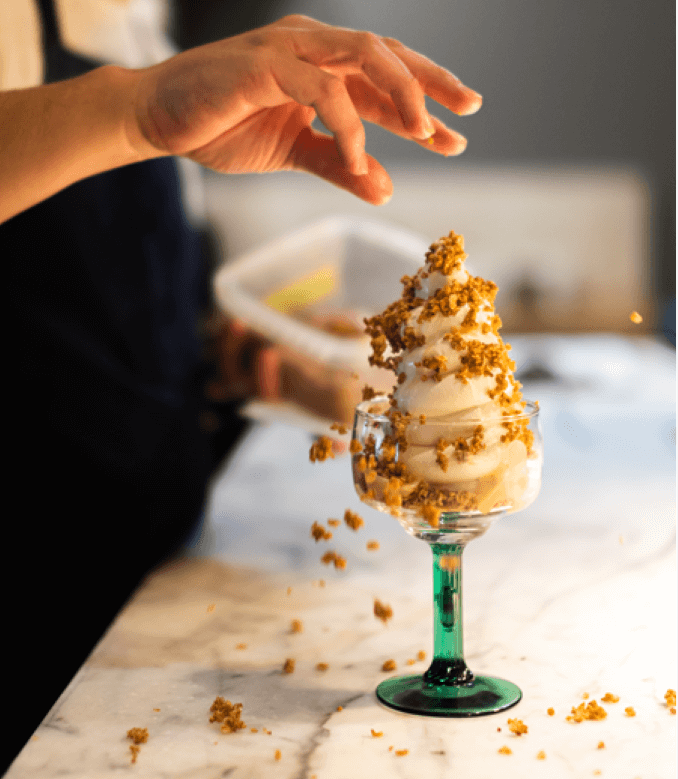 This hodgepodge of cuisines and ingredients could easily be confusing, but fortunately, Pigeonhole excels in crossing the boundaries without overstepping, providing just the right amount of eccentricity and charm to make for an unforgettable experience.
Aside from hosing an intimate dinner with friends, Pigeonhole is available for booking larger parties and events. With a spacious bar, two levels in the dining room, and a collection of unique décor, it's hard to find a more impressive place to celebrate than at Pigeonhole.