Halloween has come to an end. So, the big question is: Now what? November has always been a bridge between the two seasons of autumn and winter. But that does not mean we have to start hibernating just yet. If anything, we have a whole lot of fun between these big holidays to enjoy. When you go outside with your favourite hot beverage and start feeling the chill in the air, keep in mind that there is so much to do this November. What would that be?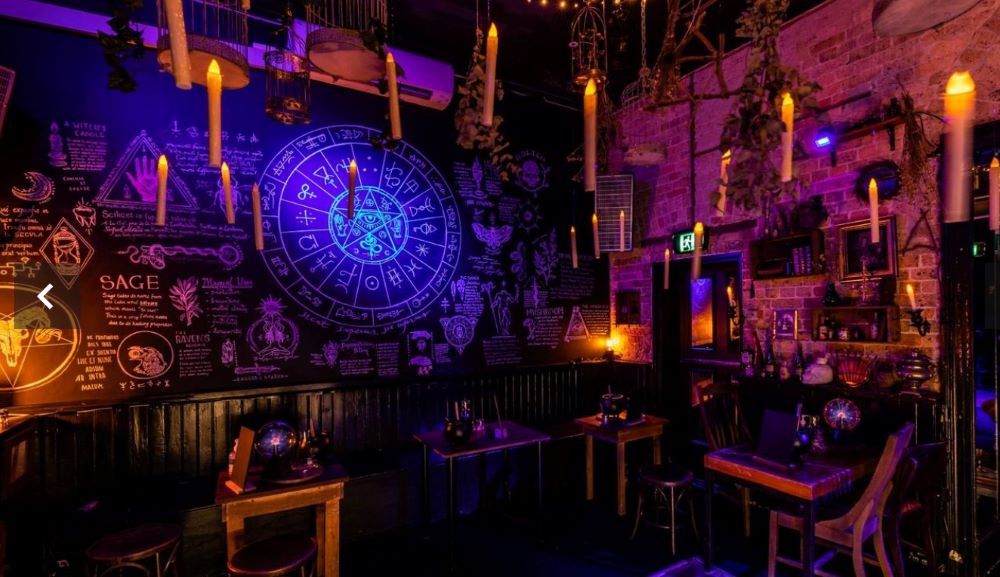 The Wizard's Den Magical Pop-up – October 7-December 17 – SunnyCider House
As a last hurrah for Halloween all the way into December, the good people of Hidden Calgary are throwing an immersive cocktail experience for all the magically-inclined. Fantastic capes, magic wands, and mixing potions (some alcoholic) are what a person can expect here. For 90 minutes, your enchanting host Morticia Le Mort is going to test you on your spell work, riddle solving prowess, and what kind of potions you make. Just try to make sure that you use your potions for good instead of evil. And don't forget to enjoy a good glass of mead while you are at it. Tickets sold here.
Calgary Flames vs. Dallas Stars – November 1 – Scotiabank Saddledome
The fierce Flames are taking on the Stars from the south. It sounds poetic, doesn't it? Sports fans will be happy to know that at the start of this month, an epic play on the ice is happening. Nothing says, "Winter is coming," quite like a hockey game whether you watch it live or in a sports bar with your friends. In the past, these two teams are close when it comes to winning and losing with each other. According to the National Hockey League, Calgary has won 89 games and Dallas has won 87. The question is, who will win this time? Find out by buying your tickets here.
Candlelight: A Tribute to Taylor Swift – November 10 – The Lantern Community Church
Is there anything more romantic than a string quartet serenading us with candlelight? Try adding some Taylor Swift songs and you got yourself an unforgettable evening. The popular songstress is the celebutante of the evening for the Listeso String Quartet that are performing a list of her best songs. Whether you are planning a wonderful date night or just a night out for some solo culture, plan on being swept away. It never hurts to listen to some current favourites in a classical but special way. Find tickets here.
Shania Twain: Queen to Me – November 11 – Scotiabank Saddledome
Canadian country legend Shania Twain is bringing her tour straight into Cowtown for one night only. Promoting her sixth studio album, this is a concert that is sure to get your toes tapping and feet stomping. You will hear all her new songs including, "Giddy up" and "Waking up Dreaming." She knows how to make an evening fun. Dust off your cowboy boots and get your hats on. Because who knows when the Queen of Country Pop will pop in again.
Calgary Taboo Show – November 10-12 – BMO Centre
A whole weekend full of risqué business and adult entertainment is to be had at the BMO Centre. Bad Dragon is giving Calgary a chance to indulge in their deepest, darkest desires in a safe, non-judgemental environment. You can expect live entertainment, vendors, demonstrations, and a chance to win some amazing prizes. This year they are introducing new themes to this naughty but nice expo. This includes Glow on Friday night where your true colours can shine through and a masquerade party on Saturday which gives an element of mystery and class. Not too shabby!
Grape Escape – November 17-18 – BMO Centre
Who can resist a wine-filled weekend? Not us, that is why we have it twice in the year. With over 150 vendors providing us with hundreds of samples of food, spirits, and great times we have this exciting expo; Grape Escape. Calgary Co-op knows how to throw a great party using local businesses to give us a taste of some delicious delights that we can find in our fair city. There is a little something for everyone to enjoy in this event and you might just find the perfect bottle of vino to share at your next dinner party.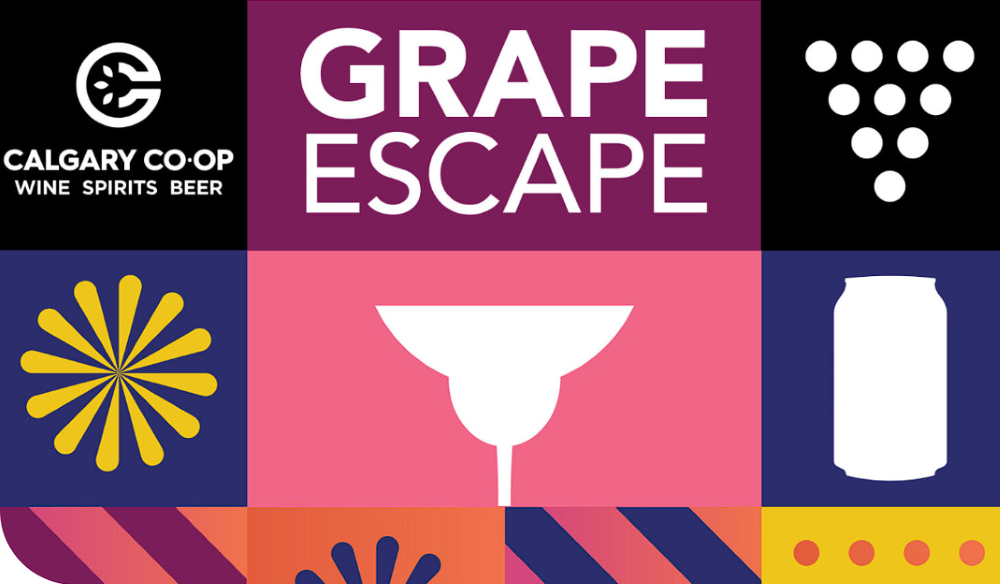 Hadestown: The Musical – November 21- 26 – Southern Alberta Jubilee Auditorium
Ladies and gentlemen! Broadway is here. The Tony and Grammy Award winning musical is hitting our stage at the Jubilee Auditorium. The catchy retelling of the ancient Greek story of Orpheus set in modern times. It follows a young songwriter named Orpheus who meets and falls in love with Eurydice. Despite gripping poverty, they are happy together but Eurydice is lured into Hadestown by Hades himself. Can Orpheus get her back? Armed with the gifts of song, dance, and a little heart, our hero can certainly win the audience over. Tickets sold here.
Cirque Musica: A Holiday Wonderland – November 22 – Winsport Event Centre
The start of the season happens with the first magical musical that blows us away like a bird in a blizzard. A family-friendly holiday circus that swings the audience into a enchanting land filled with aerialists, acrobats, daredevils, and physical comedy. Infused with the sounds of the season, you can witness the wonder and kindle the joy in this dazzling experience. Sing the carols, ring the bells, and raise a toast because there is no better way to begin the celebration even if it is a bit early.
Locked Library: The Bookcase – November 24 – Calgary Central Library
There is a mystery to be solved in the Central Library. Can you crack the case? The Bookcase to be exact! For two hours after dark, you and your fellow detectives must solve four murders that involve a missing book. You must explore every inch of the library with its twists and turns in order to escape. To sweeten the deal, prizes will be given to the quickest of problem solvers. This fun escapade is geared towards adults but children 12+ can join in too. Sounds intriguing, no? Get your tickets here.
The Holiday Market – November 26 – The Deerfoot Inn & Casino
Do you want to get your Christmas shopping started? What better way to do that than at this free market at the Deerfoot Inn and Casino? In their Sundance Ballroom you will find over 60 artisans with unique and whimsical things to sell. Everything is local, so you can be assured that these items are something truly special. Whether it is a gift for yourself or someone else you will have one of the best shopping experiences in the city. And this is just the start of the holiday season.
So, you have taken down the Halloween décor and now it is time to put up those holiday lights. Don't feel bad about doing that. We all know that this is just around the corner and besides how many people love seeing your creativity when it comes to these festive trimmings? Just know that you can take a break from it all and let yourself get carried away in one of the adventures that our beautiful city is always throwing for us.