This week's PB&J Smoothie recipe comes from Prep! This is the perfect smoothie to have prepared in a Ziploc bags in the freezer for a quick and easy snack for your or your kids!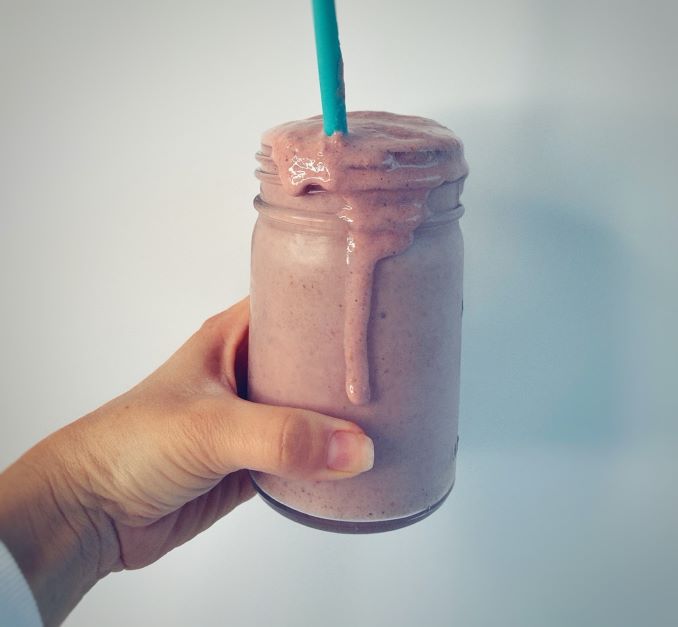 PB&J Smoothie
Ingredients
– 1 cup ice
– 2-3 inchs of *zucchini chopped
– 1/2 cup frozen or fresh raspberries or strawberries
– 1 scoop vanilla protein powder (optional)
– 1 OG Peanut Butter Chocolate Chip Breeze Balls from Prep
– 1 to 1/12 cups coconut milk (or milk of your choice)
*adding zucchini is a good substitute for banana to give your smoothie a creamy texture and add more bulk to your smoothie. Bananas work fine, I just like to get the extra fiber from the zucchini in there too!
Directions
Add all ingredients into a blender and add liquid until desired texture is achieved.
For more info on Prep check out their Homegrown Business article!