It's all so easy to skip a meal, or eating something unhealthy, because we didn't have the time in the morning to prepare anything else. This week, we spoke to Breanne Pierce of Prep, a local business that's in the business of making nutrient-dense energy balls that are a perfect on-the-go snack!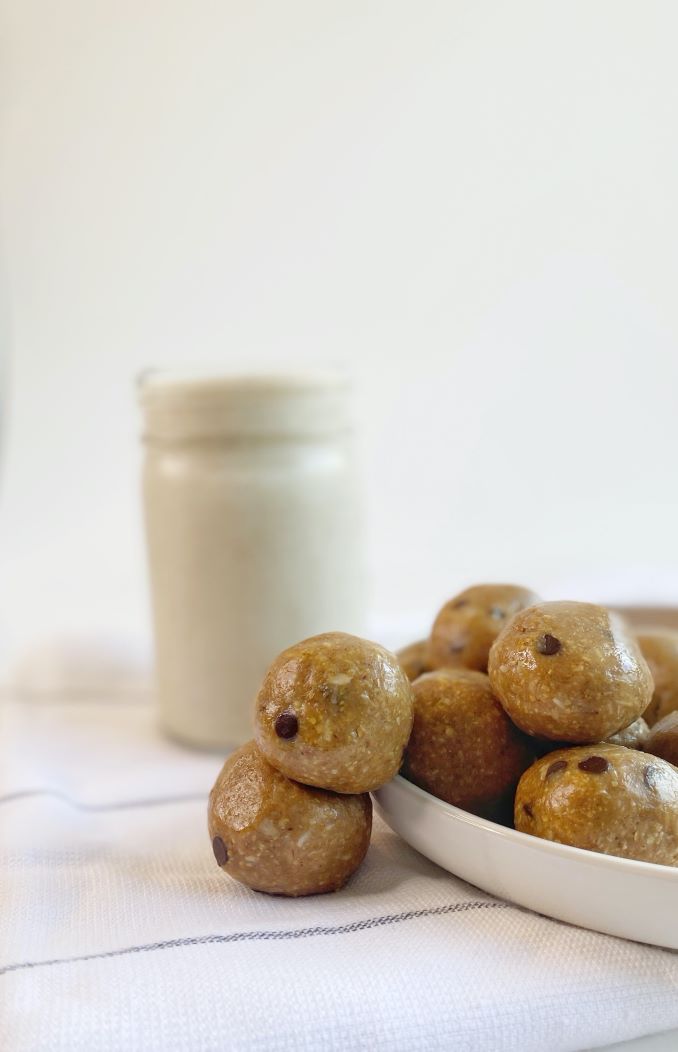 What is your business called and what does it do?
Prep. Prep started as a meal prep company and transitioned into simply selling wholesome, gluten free and good for you energy ball snacks.
What made you want to do this work?
I have always found joy in cooking and baking. As I got older, I also discovered my love for the human body, health and fitness. I developed a passion to find delicious and healthy options to keep our bodies fueled with wholesome nutrients. There are so many processed foods, fad diets and ideas of what "healthy" means. I find comfort and pride in helping educate others that having a healthy lifestyle doesn't have to be boring or complicated.
What problem does this solve?
Personally speaking, this has solved hectic mornings/afternoons as a busy single mom with 3 boys. We are always on the go and well, always hungry (boys!!) so having these snacks available has been very helpful in allowing us to get out the door without reaching the hangry stage.
It is a great alternative to some of the sugary and processed treats out there as a coffee sidekick, mid-day sweet treat and dessert alternative!
If you have nutrient dense meals/snacks on hand you are less likely to consume the nutrient poor, processed and often not good for you snacks causing fatigue, insulin spikes and dramatic lows and never reaching a satiable stage. When you fuel your body with nutrient dense foods you feel satisfied longer and often have the energy and mind frame to make it through to the next project or meal that day!
Who are your clientele/demographics?
If you like to eat, this is for you! As I mentioned earlier, eating healthy doesn't have to be bland or complicated so having an option that tastes sinfully good makes it an option for everyone!
Although I have found success in local cafes and the fitness industry, you really don't have to have a specific lifestyle to enjoy this treat.
How does your business make money? How does it work?
Point of sale purchase. I create, make and package two energy balls per package and they are sold in bulk to vendors around Calgary at wholesale pricing. It is up to the individual seller to sell at a price point that works for their demographic.
Where in Calgary can we find your profession?
Currently Prep Breeze Balls can be found at:
Distilled Beauty Bar (Marda Loop)
Junction 9 (Inglewood)
Pulse Studios ( Crescent Heights)
Sawa Market & Café ( Mount Pleasant)
Good Trade Coffee Co. (Kensington)
Online through my Instagram Page prepyyc
Keep an eye out for several more hot spots as we work out the fine details to make them available in the next couple weeks.
What is the best question a prospective customer could ask a member of your profession when comparing services?
What makes Breeze Balls any different from the other energy balls out there?
Not only are they made with raw organic ingredients but they are made with integrity and knowledge. Each ingredient is carefully selected to compliment each other to create a tasty, healthy and guilt free treat. Each ball is hand rolled with love!
What is the best part about what you do? What is the worst part?
I love to watch people enjoy my snacks. I know that sounds a bit creepy but I truly love to watch the joy and surprise on peoples face when they try a snack named "mini donut" and have the same mouth watering experience eating a healthy donut as they would the real treat!
I am not sure there is a worst part. When you make the decision to start and run a business, you have to take the "bad" with a grin and keep grinding. I often use some of the lower times as lessons to improve and empower myself to keep going!
What is your favourite joke about your own profession?
People eat my balls….the puns and jokes and endless!!!
PAY IT FORWARD: What is another Calgary business that you love?
I love Knocked Consignment! Andrea, the owner, started with an idea and overnight turned her idea onto a thriving business all while having a toddler, one on the way and working full time! Her vision is beautiful, creative and classy! You can find her on Instagram or visit her website.