Meoooow, I'm Mittens! The puuurfect home for me would be one that is calm and quiet and where I am the only feline resident. I'm looking for a cat-experienced home who is able to read my body language and understand my limits. If you go slow and let me come to you first on my own terms, then you will quickly see what a sweet and affectionate gal I truly am. I absolutely love head scratches (particularly around my ears) – I will start to purr and roll on the ground in delight! So if you're looking for a true life companion who will be there to greet you after work and give you gentle headbutts in the morning – then come by and visit soon!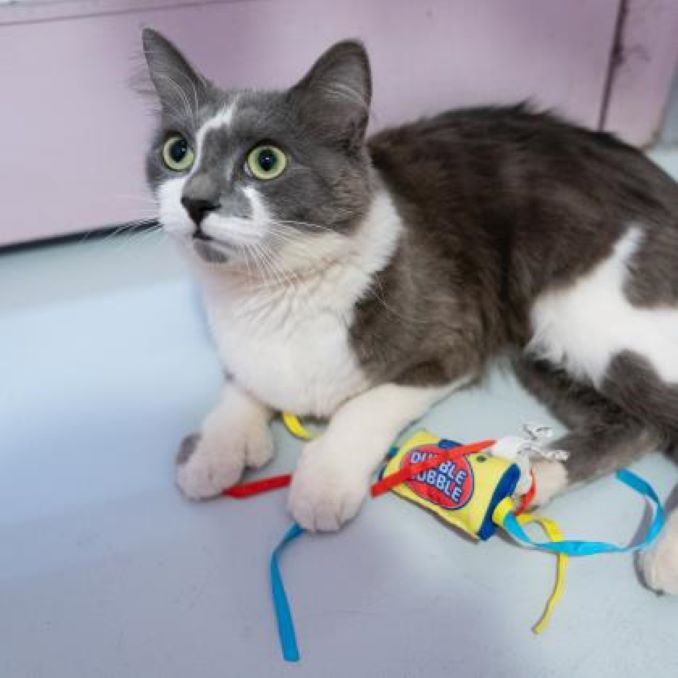 Mittens
Breed: Domestic Longhair/Mix
Age: 3 years 2 months 3 days
Gender: Female
Size: Medium
Colour: Grey/White
Spayed/Neutered: Yes
In order to ensure a smooth and successful adoption, please remember to check all the basic requirements for adopting before coming into the shelter.
About this column:
Each week we feature animals available for adoption from local shelters in the Calgary area with the hopes that our readers will assist in finding good homes for them. If you, or someone you know, has the resources to take care of one of these animals, please do get in touch with the appropriate shelter via the links provided.