Hey there hooman! I'm Milo! Are you looking for a super playful and affectionate tabby cat to call your own? Then I am most definitely your guy! My puurfect family will have plenty of experience with cat body language and be able to provide me with plenty of mental and physical stimulation throughout the day to tire me out. This can include wand toys, no-bowl feeder mice, circle or tower toys and even simple plush mice. I'm also looking for a calm and quiet home where I am the only furbaby – this means I don't have to share your attention with anyone else, which sounds perfect to me! Alternatively, if you live outside the city limits and need a mouser for your shop or barn then I'm your guy. I have very strong hunting instincts and have lived outdoors previously, therefore I most likely will be able to take care of your rodent population if that is an issue at your rural property. Anyways, that's all you need to know about me – so hurry up and come visit! See you soon!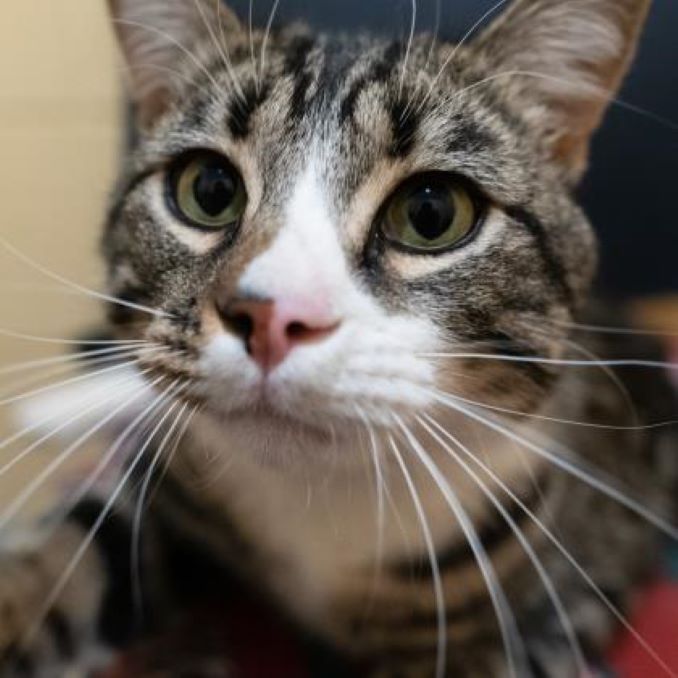 Milo:
Breed: Domestic Shorthair/Mix
Age: 2 years 2 months 2 days
Gender: Male
Size: Small
Colour: Brown/White
Spayed/Neutered: Yes
In order to ensure a smooth and successful adoption, please remember to check all the basic requirements for adopting before coming into the shelter.
About this column:
Each week we feature animals available for adoption from local shelters in the Calgary area with the hopes that our readers will assist in finding good homes for them. If you, or someone you know, has the resources to take care of one of these animals, please do get in touch with the appropriate shelter via the links provided.