M. Jane Colette wrote her first book at age four. It was four pages long, featured evil gnomes and sweet woodland animals, and not much plot. She no longer writes about evil gnomes and sweet woodland animals, but, half a dozen published novels later, she still struggles with plot. "Not a lot happens in my books," she confesses. "Well. There's a lot of sex and dialogue and character development and navel-gazing. And sex. And drilling deep into modern relationships. And, sex."
Colette writes genre-breaking contemporary romance, "social realist erotica" (her editor says that's a thing and a sub-genre that her work is creating), and queer lit. She sold her first novel, Tell Me, to a Harper Collins' erotic romance imprint in 2015, unagented. "I didn't know I was supposed to have an agent to pitch," she says. "But I sort of want one now. Except I'm too busy to look!" Her subsequent novels include Consequences (of defensive tragedy), which she describes as an "erotic tragedy with a happy ending," Cherry Pie Cure, which won the 2018 Next Generation IBA Award in the chick lit category, and Text Me, Cupid, "a (slightly dirty) love story for 21st century adults who don't believe in true love… but want it anyway."
She's also been published in an assortment of fiction and non-fiction anthologies, and she's the very proud curator and facilitator of the YYC Queer Writers projects A Queer Christmas in Cowtown, the Valentine's Day collections Screw Chocolate and Screw Chocolate 2, and A Queer Summer Night in Cowtown, all of which raise funds for Camp fYrefly.
When she's not writing, she facilitates workshops on writing (and organization and prioritization skills for creatives) through the Alexandra Writers' Centre and private writers' groups. She's also on the planning committee of When Words Collide, Calgary's popular reader-writer festival, and is one of the founding members of TIARA, The Inclusive Authors of Romance Association, which supports established and aspiring romance authors in their careers and actively affirms the need for #ownvoices, diversity, and inclusivity in the romance industry.
"We need all the stories from all the people," Colette says. "I firmly believe stories change the world. I write to give you immense pleasure as you read—but also, I want to change the world. I write to create, through my work, the sort of world in which I want to live."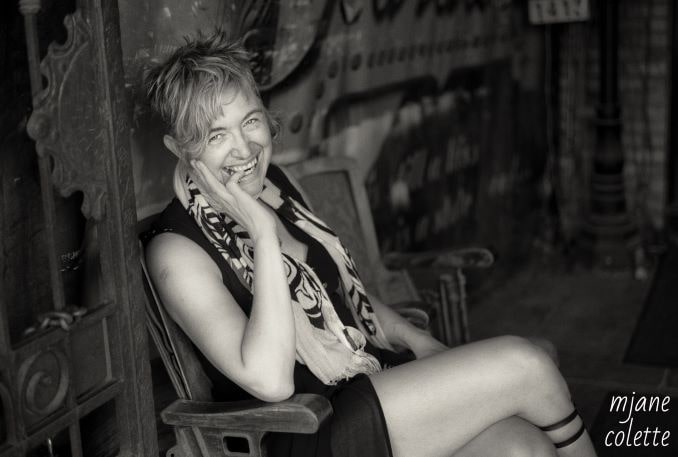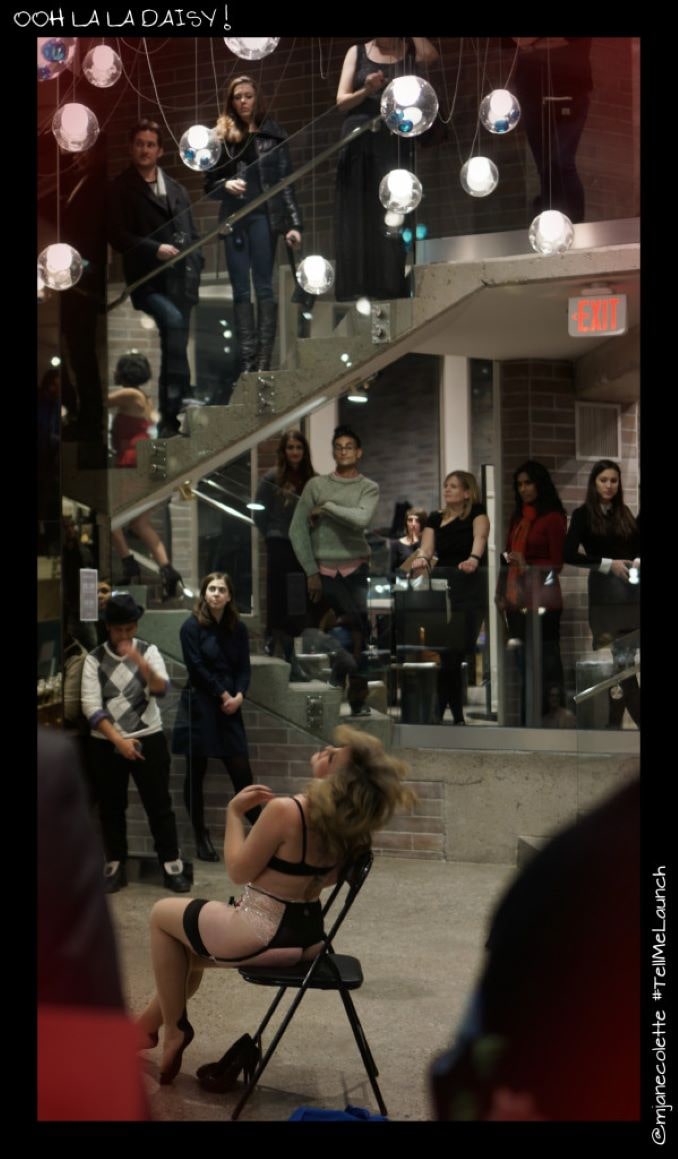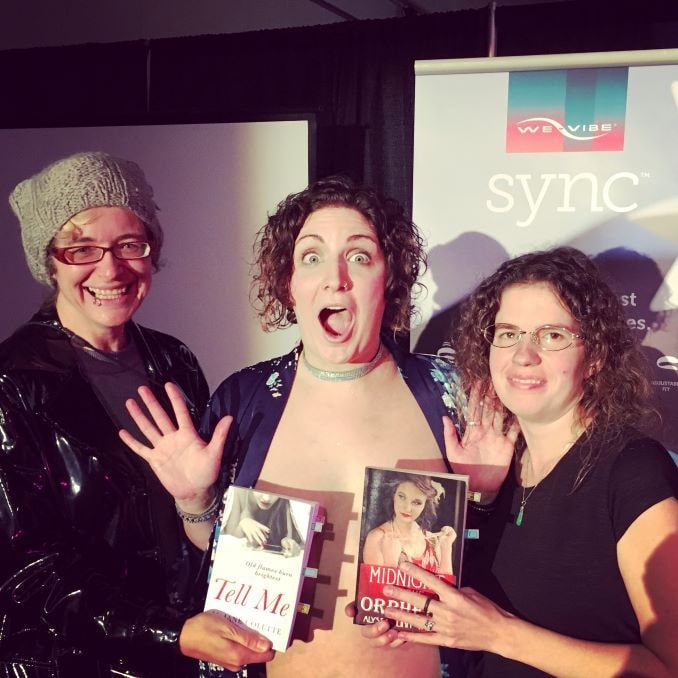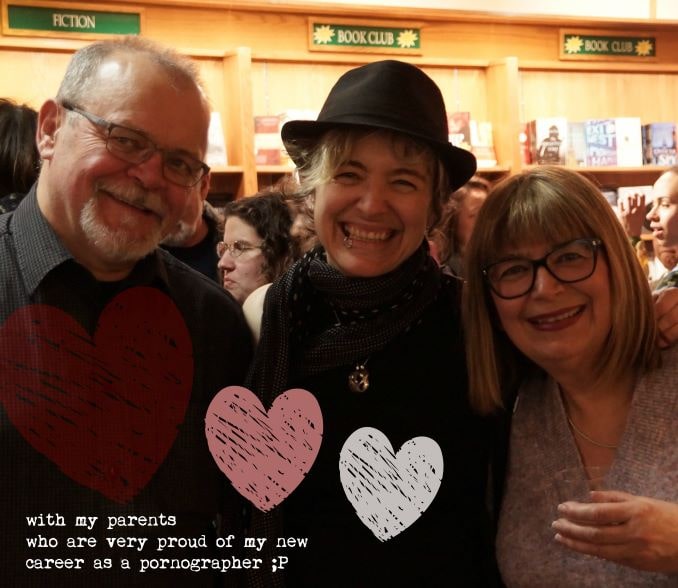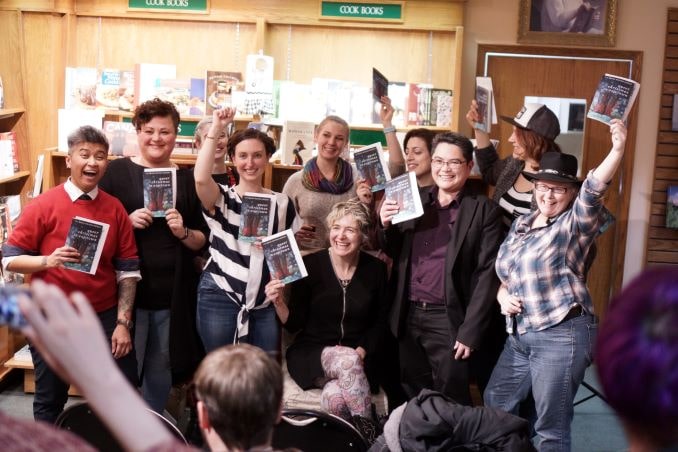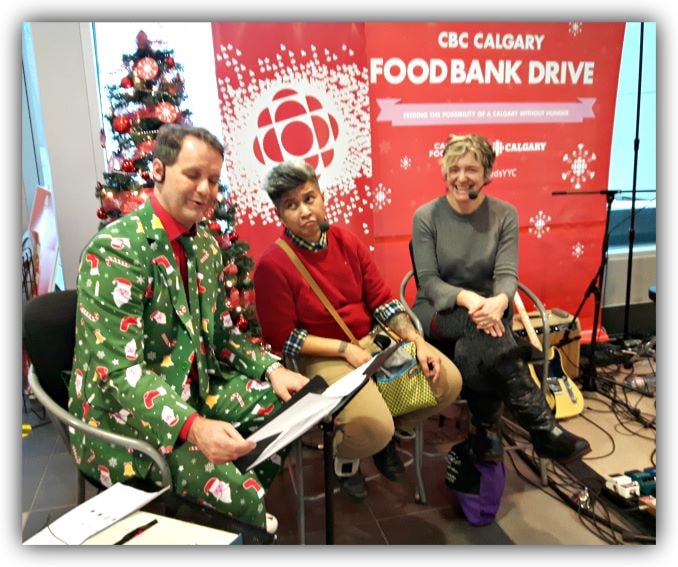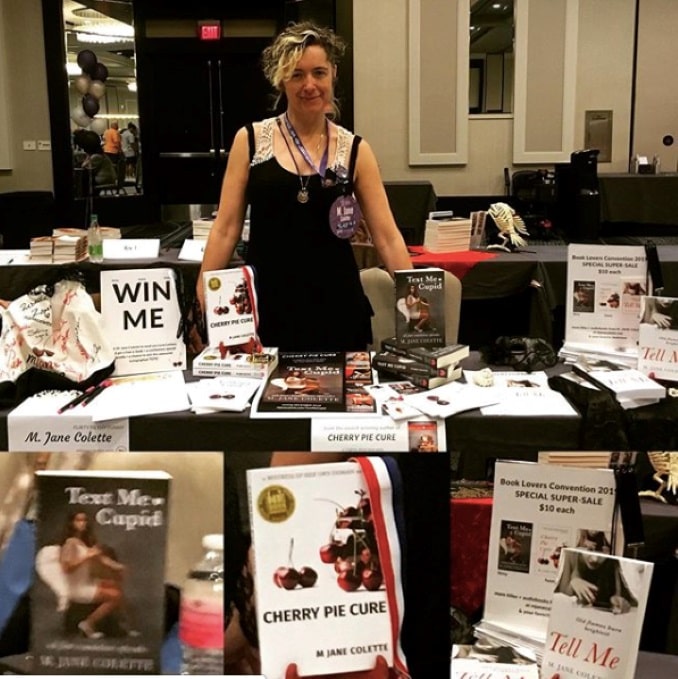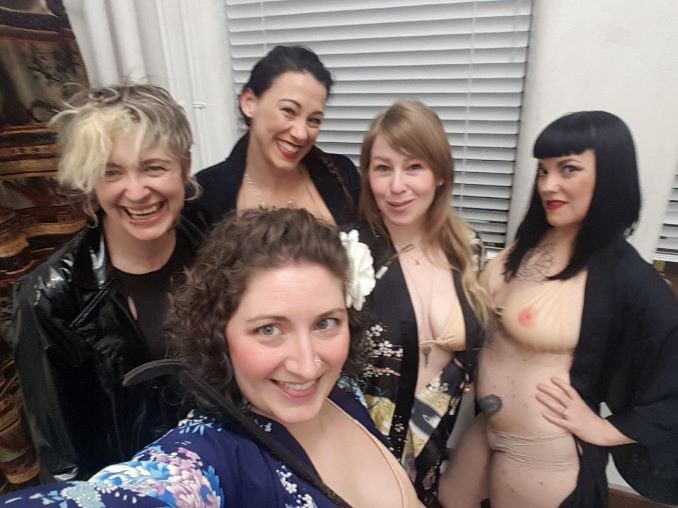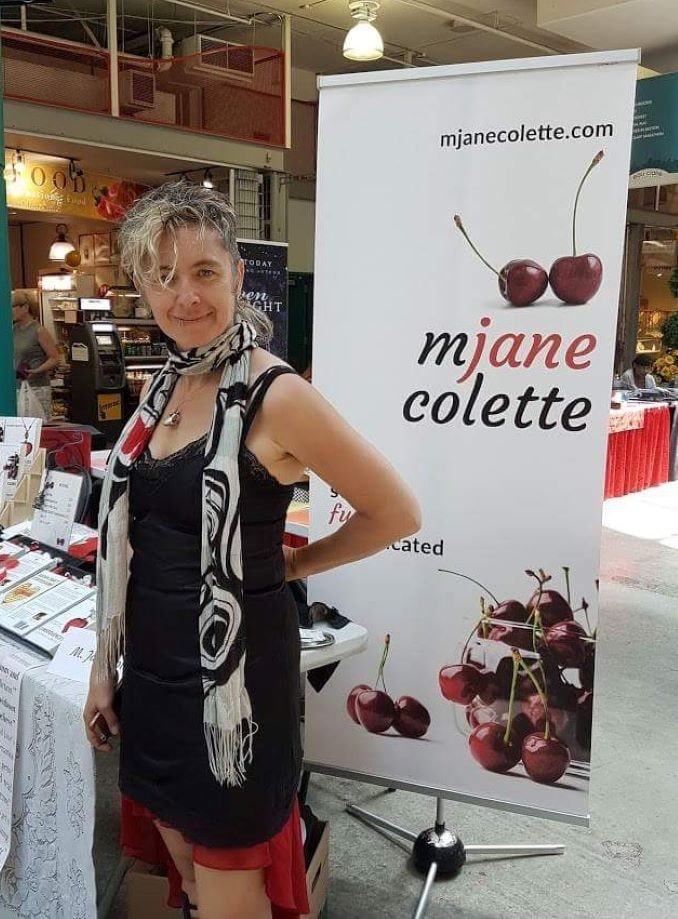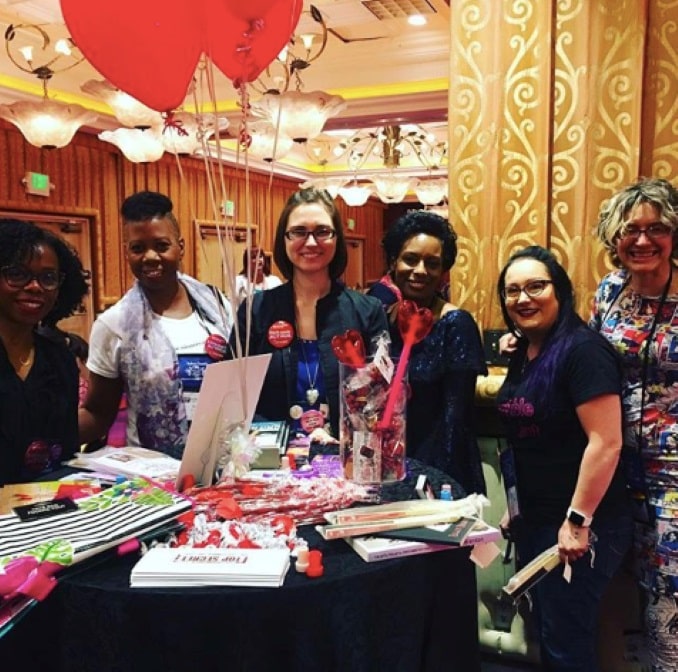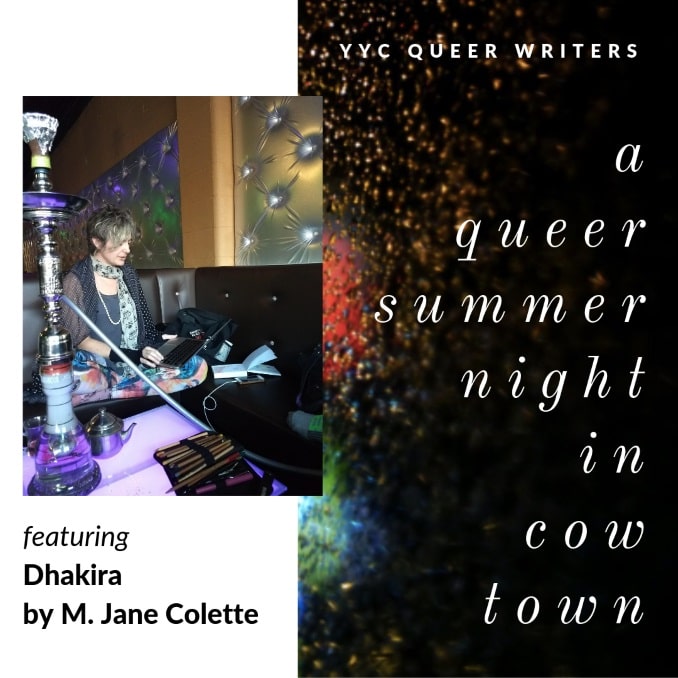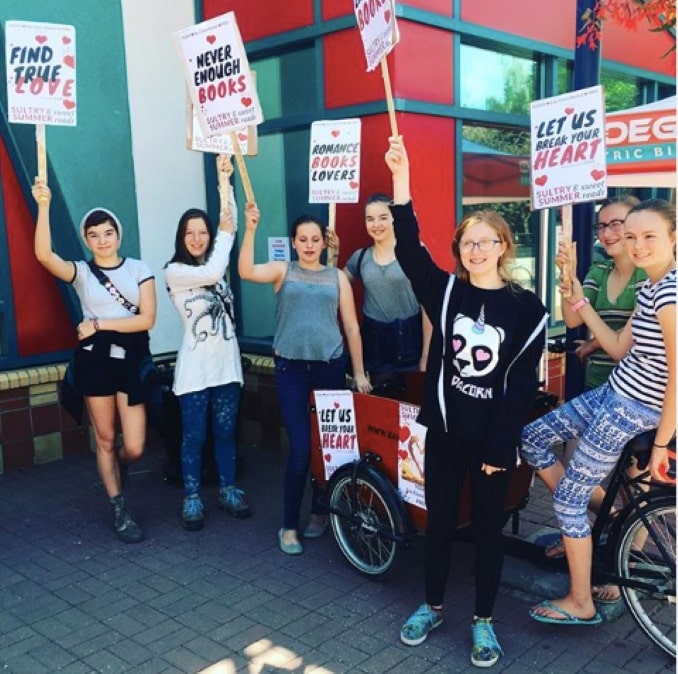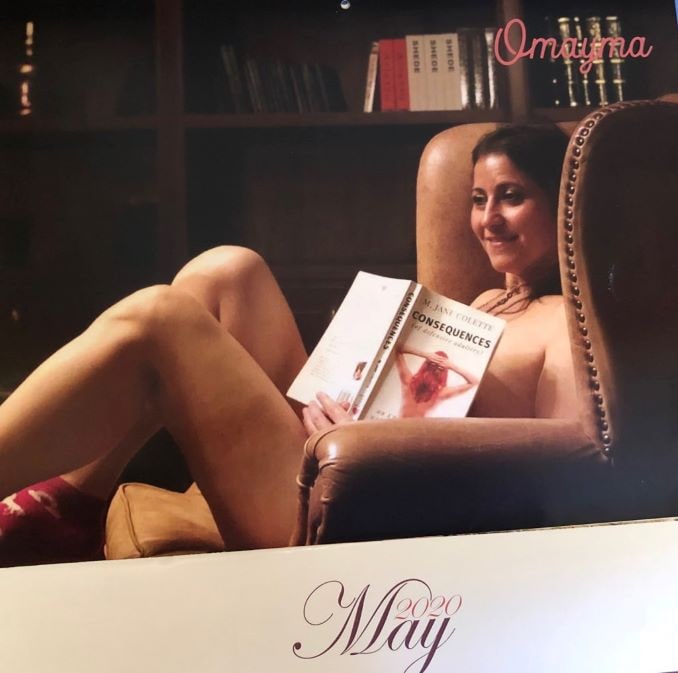 ***
What 'hood are in?
I'm in Calgary's best neighbourhood—yes, of course I mean Sunnyside, my most beloved corner of the floodplain. Yes, I was totally flooded out in 2013, it was horrible—but also wonderful, because our community came together in an unprecedented, amazing way. I love Sunnyside's location, of course—its proximity to the river, the bluff, Prince's Island, downtown, all the coffee shops and restaurants in Kensington. And I really love its people. Although gentrification is pricing artists out of the 'hood, there are still affordable pockets for us here. And the walkability is priceless.
What do you do?
I write.
Really, that's all I do. I have very few other skills or interests. On an ideal day, I get up—take my dogs out—and I write my Morning Pages and then I do my first writing sprint. Then, I count my children (I have three) and make sure they have sustenance and do whatever I need to do to get them out the door or settled. Then I write some more or revise. I try to write in the mornings, and then do revisions, research, submitting, and marketing and business development in the afternoons. I usually sneak in one more writing session in the evenings.
I spend a lot of time at my laptop writing, and I think the secret to my sustained productivity is that I take a lot of breaks—walks, naps, baths, Scotch, cigars and sheesha on the balcony or in cafés when we're not in quarantine lockdown. But whenever I open my computer—I write. I don't procrastinate at the computer.
I also teach and facilitate workshops on writing, journaling and organized creativity, and am working on a series of little workbooks for writers based on my workshops, called The Dirty Writing Secrets Series.
What are you currently working on?
I'm currently busy promoting my first trilogy, Cupid in Monte Carlo, which is also my first time writing ménage romance—and that has me really excited and nervous, because ménage is much harder to market conventionally. I've promised my readers that I would follow it up with a rom-com, so right now I'm trying to figure out if that follow up is going to be a sequel to my novel Cherry Pie Cure (it's tentatively called Jewel of the Not-So-Spectacular Boobs… doesn't the title alone make you laugh?) or if I'm going to do the right thing and return to my WIP All In The Cards, in which a sceptical engineer inherits her mother's Tarot card and astrology reading business—and also responsibility for her five ex-husbands and all their progeny—and hi-jinx ensue.
What do you think? Which book do you think I should focus on?
Where can we find your work?
At your favourite bookseller, of course! I'm an ardent supporter of indie bookstores. All three of Calgary's indie bookstores have such unique character and are very supportive of Calgary talent. My personal fave is Owl's Nest Books, because they are really supportive of genre and commercial fiction, including romance, so if you want to support me and them in one go—they can get any of my paperbacks ordered for you. Otherwise, you can find me in digital, print and audio format on Amazon and Audible, Chapters/Indigo, Barnes & Noble if you shop in the US, Google Play, Apple Books, Kobo, Walmart—everywhere. If you are a Kindle reader, I'm releasing my first Kindle Unlimited Amazon exclusive series this spring: the Cupid in Monte Carlo trilogy. You can get the first book here: Cupid in Monte Carlo 1.
I try to keep an updated list of my works on my author blog, at mjanecolette.com/books.
If you want to connect, I'm active on Instagram (@mjanecolette), I hate Facebook, I try to stay on top of my email (TellMe@mjanecolette.com) and I have a really great twice-monthly newsletter (mjanecolette.com/loveletters) focused on smutty romance novels (of course) and 21st century love, sex, and relationships.