Jennifer's soulful & electrifying voice that captures the attention of any audience inspires her powerful and unique musical craft with an eclectic blend of genres, including her own original pieces
Born & raised in Calgary, Alberta with music as the foundation of family entertainment and the most memorable experiences of her youth, Jennifer Robin recognized at the young age of 4 that she was born to sing. Since then, she has been shaping her abilities as a vocalist, as well as learning the guitar at age 13, immersing herself in meaningful musical experiences that have ultimately shaped her as a musician. Jennifer has had a wide variety of experiences in honing her craft and sharing her natural talent. From solo intimate Acoustic performances at a variety of Calgary and surrounding area venues, performing the National Anthem at several large sporting/public events, heartfelt performances at weddings and special events, performing in several Musical Theatre productions, singing as a young chorister having the privilege of performing in venues such as Carnegie Hall, New York City, competing in countless platform competitions such as Canadian Idol, the Calgary Stampede Talent Search, Canada's Got Talent (to name a few) and recording in professional studios here in Calgary. Jennifer Robin also finds great joy in collaborating with local artists, producers and other fellow musically talented family members and friends.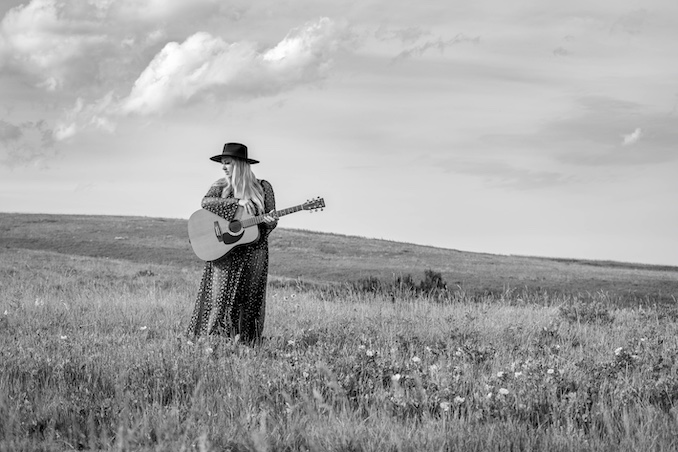 Name: Jennifer Robin
Genre: Alt Roots-Rock Pop
Founded: 1991
# of Albums: In the works!
Latest Release: Listen to her music here
Latest Single: In the works!
Latest Video: In the works!
Favourite Local Restaurant:
Bridgette Bar, Two Penny, Posto Pizzeria & Bar, Shikiji Japanese Noodles & Sushi, Citizen Brewery, Boogie's Burgers
Favourite band as a teenager:
The Eagles
Favourite band now:
The Eagles 🙂 Fleetwood Mac, Elton John, Amy Winehouse, Whitney Houston, Carole King, Florence + The Machine, Jewel
Guilty Pleasure Song:
"Mmmbop – Hanson"
Live Show Ritual:
Throwback some Lemon Ginger tea with honey while listening to a pre-show pump-up playlist of my favourite artists!
Favourite local artist:
Daring Greatly (Originally from Calgary now based in California, Patrick & Liam Croome of Daring Greatly are my cousins!) Leaving Thomas
Nose Hill or Fish Creek??
I grew up minutes from Fish Creek and now live minutes from Nose Hill, so both! 🙂
EP or LP?
EP
Early bird or night owl?
Night Owl 😛
Road or studio?
Studio, but of course endless creativity can be gathered by inspirations from the road too!
Where can we follow you?
Any shows or albums coming up?
Several Local shows in Calgary and Cochrane coming up, as well as a Live Performance & Interview on CJSW 90.9 FM!
-Saturday, October, 5: St. James Corner Irish Pub, Calgary, AB @ 10:00
-Thursday, October, 10: Half Hitch Brewery, Cochrane, AB @ 7:00
-Sunday, October, 13: CJSW 90.9 FM Calgary Live Interview & Performance @ 2:00
-Thursday, October, 17: Winebar Kensington, Calgary, AB @ 8:00
-October, 26: St. James Corner Irish Pub, Calgary, AB @ 10:00