Unafraid of both straight-up hooks and experimental song structure, RALEIGH is a band carving their own space in new music. Thoughtful refrains are woven by vocals, cello, and guitar, with drums and bass treading the groove together. It is indie rock, damaged by art, delicate and exposed but intimately pointed. "Powerhouse Bloom" is a multivalent lyrical and sonic exploration showcasing a band that has found their voice, deconstructed it and is continuously evolving. Following up on an album that was described as "inventive and evocative indie rock," this collection of nine new songs has propelled the band into new musical territory. Featuring performance from Broken Social Scene members Brendan Canning and Charles Spearin, as well as production from Grammy Award Winner, Shawn Everett, and Juno Award Winning engineers Nyles Spencer, and Graham Lessard, the album is a journey through equal parts art-damaged rock, hazy psychedelia, and fluid soundscapes glued together by an ambitious pop-tinged appetite.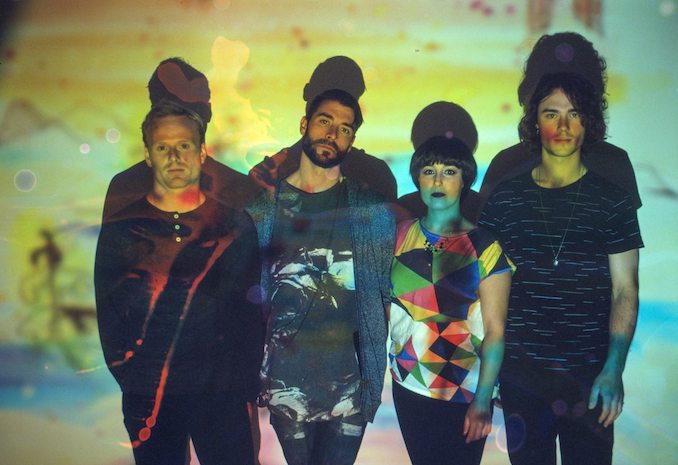 Name: RALEIGH
Genre: art-rock/ pop
Founded: 2010
# of Albums: 4
Latest Release: 'Powerhouse Bloom' 2017
Latest Single: "Smoke In Our Eyes"
Latest Video: Smoke In Our Eyes
Favourite Local Restaurant:
Boogies Burgers
Favourite band as a teenager:
Pink Floyd
Favourite band now:
Pink Floyd
Guilty Pleasure Song:
More Than A Feeling, by Boston
Live Show Ritual:
We're not too superstitious. We just do what we need to do to feel right, and that looks different every night, depending on where in the world we are.
Favourite local artist:
currently really loving Astral Swans! We've been collaborating and touring together too.
Nose Hill or Fish Creek?
Fish Creek.
EP or LP?
LP, but they both serve a purpose as a band.
Early bird or night owl?
Night owl. Sometimes not by choice.
Road or studio?
The two keep each other in check in a major way. We couldn't have one without the other, but I've really been enjoying the creating side of things lately.
Where can we follow you?
Facebook | Instagram | Website
Any shows or albums coming up?
We have a new record ready to go and are very excited to start sharing that news.