A Metis (Saulteaux) visual artist and traditional craft worker, Autumn Whiteway's artistic practice blends the contemporary and traditional, and in doing so provides new lenses for viewers into Indigenous ways of knowing. Creating images of sacred spaces or Pow-Wow Regalia using digital photography, or traditional imagery created using digital sketching, Autumn's work blends time, ceremony, language, and story – and in doing so, honours her ancestry and demonstrates the strength of Indigenous communities today.
An advocate for missing and murdered indigenous women and girls, her works in photography, digital sketching, as well as painting speaks to traditional knowledge loss and reclamation, cultural appropriation, intergenerational trauma, environmental degradation, and many others – all themes associated with negative histories, however her work is focused on Indigenous resiliency.
Autumn spends many of her days in the field as an archeologist, and it is this quality of interaction with the material culture produced by her ancestors, as well as knowledge that has been passed down through the generations, that continues to spark Autumn's curiosity and creativity. For Autumn, traditional Indigenous crafts such as drums, rattles, moose and caribou hair tufting, fish scale art, porcupine quillwork, dreamcatchers easily live alongside the colour and focus of artists like Norval Morriseau or the biting works of artists like Kent Monkman – they are all re-connecting and amplifying Indigenous stories.
Autumn has most recently exhibited her work with the Making Treaty 7 Cultural Society, Arts Commons, and the New Central Library, and will be curating this same exhibition of artists in 2020. This past year, Autumn was honoured by Elder Clarence Wolfleg with the Blackfoot name: Night Singing Woman.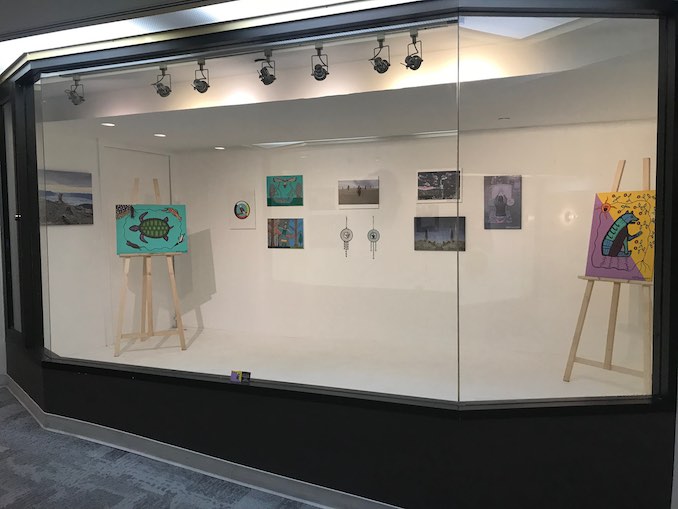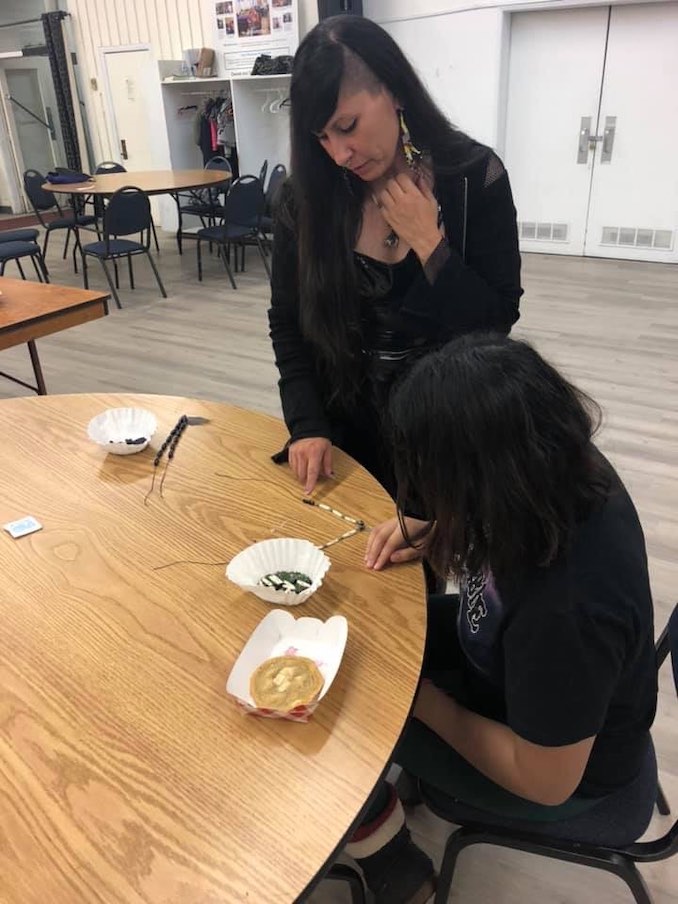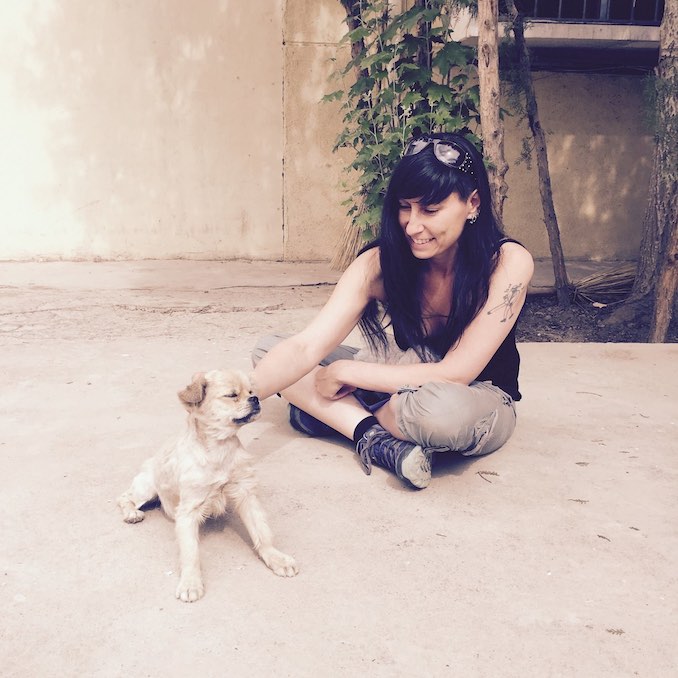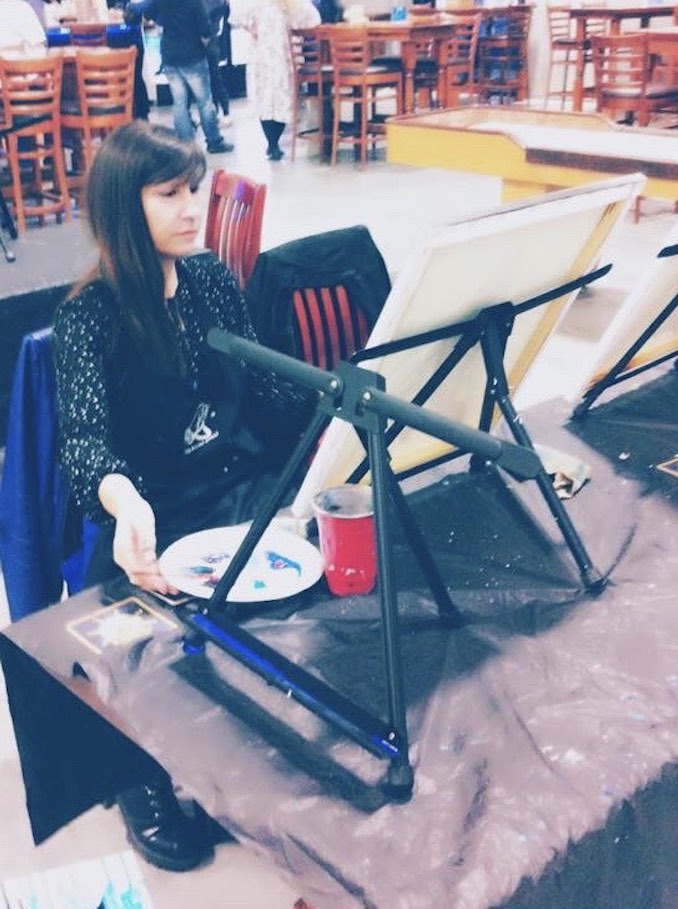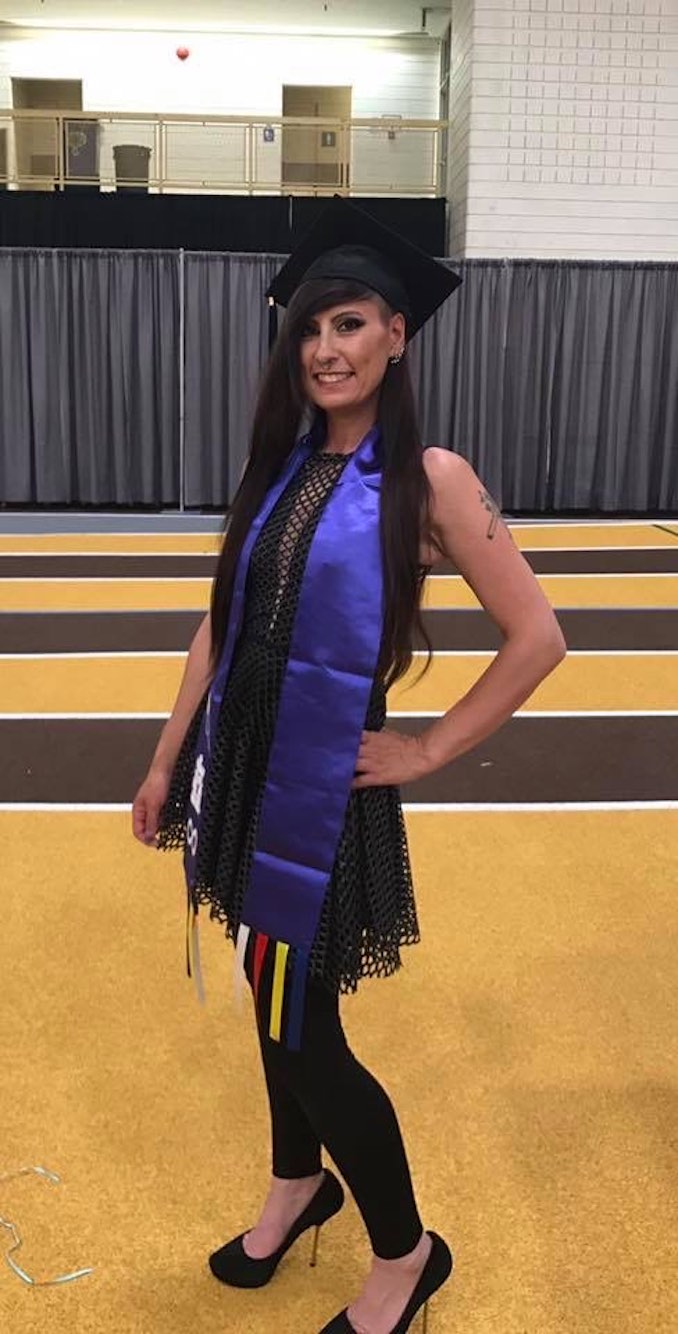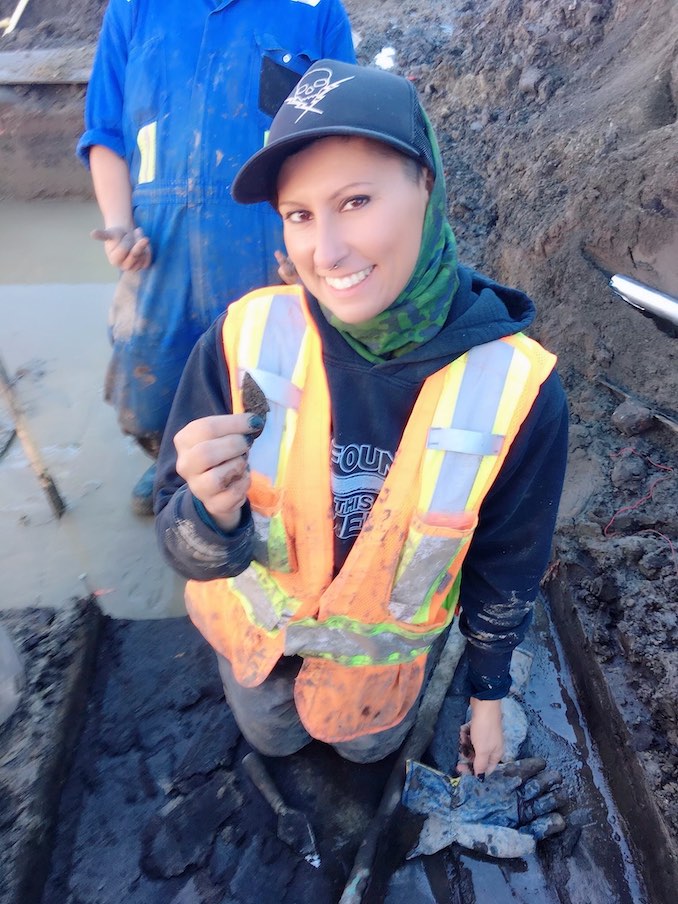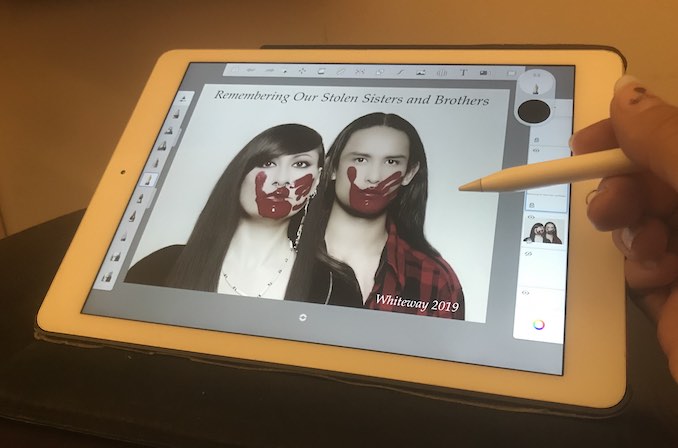 What 'hood are you in?
I currently live in Montgomery. Its an area that I enjoy greatly due to its proximity to parks and the river.
What do you do?
I'm an archaeologist by day and an artist by night. As an archaeologist, my specializations are mortuary ethnoarchaeology, human osteology and faunal analysis. I currently work in the Cultural Resource Management sector. As an Indigenous artist (Métis/Saulteaux), I focus on numerous media, including painting, digital artwork, photography and traditional crafts such as dreamcatchers, jewelry, medicine bags, drums and rattles, etc. My paintings and digital artwork are done in the colourful and highly symbolic Woodland Style developed by Ojibwe artist Norval Morrisseau. My photography, on the other hand, provides a visual commentary on issues facing Indigenous people.
What are you currently working on?
I'm currently working on an exhibition of 35 works confronting topics of relevance to Indigenous people, including traditional knowledge loss and reclamation, cultural appropriation, intergenerational trauma and lateral violence, environmental degradation and stewardship, dietary changes and disease, and missing and murdered Indigenous people. While many of these themes are associated with negative histories, this series will be approached through a lens of Indigenous resiliency. I will highlight the fact that Indigenous people, although having faced many colonial pressures, have adapted to their new reality and remain strong and proud. My aim is to create awareness of these issues and foster a dialogue amongst the viewers. This exhibition will include various media including painting, digital art, photography, hide painting, caribou hair tufting, fish scale art, porcupine quillwork and beadwork. In December 2019, my collaborative augmented reality mural will be unveiled at the New Central Library with Urban Society for Aboriginal Youth, Jesse Gouchey and Tanisha Wesley. Early next year, I will be also be contributing to a project focusing on missing and murdered Indigenous women, to be displayed in the +15 of Arts Commons.
Where can we find your work?
One piece, entitled, "Sky Woman and Turtle Island", is permanently on display at the Bowness Community Association. My art can be found in the +15 galleries of Arts Commons until January 19, 2020 as part of Making Treaty 7 Cultural Society's 2nd Annual Indigenous Art Exhibition. It can also be found at the New Central Library between December 2 and January 18, 2020. The Lougheed House gift shop sells my artwork and I will also be vending at the Bowness Holiday Craft Fair on November 9, 2019 and Authentically Indigenous Christmas Craft Market on November 23, 2019. You can follow me on Instagram.