For this edition of our Homegrown Business series we spoke with Jessica LeBlanc, connection catalyst at Embodied Living, about her wellness company and how it serves our communities.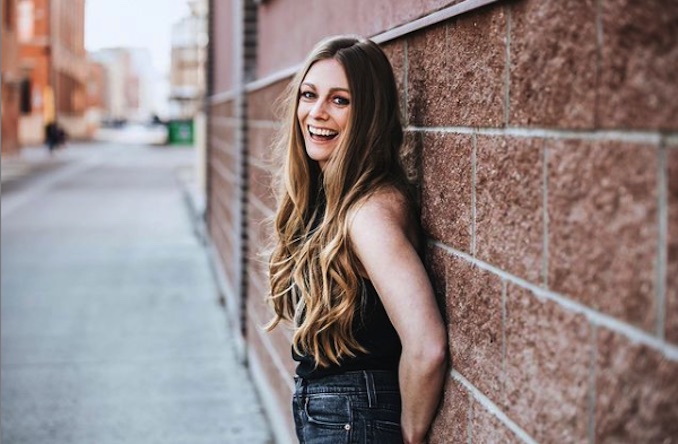 What is your business called and what does it do?
My business is called Embodied Living and we create wellness experiences and educational resources, leadership courses / training and coaching for people and businesses to connect to their most purposeful and authentic self, others and community.
What made you want to do this work?
After years of studying holistic experiential education and working as a school teacher, I noticed many gaps in learning and the lack of integration within education and society. I chose to leave the industry and continue educating however, I now share the tools that I felt were not offered yet are imperative to a human beings growth and wellness. I think it is critical that we as a species learn how to thrive, not simply survive. Educating the mind, body and spirit is essential in order to elevate humans individually and empowers positive impact for the collective and our planet.
What problem did you want to solve with the business?
To build personal capacity and transformative leadership skills in human beings. Providing the tools to live and lead a meaningful life by reducing stress, fear, doubt and judgement and instead increasing connection, kindness, prosperity and resilience.
Who are your clientele/demographics?
Embodied Living is for anyone who may feel unrest in their current circumstances and seeking positive change. My clients come from all walks of life with all different experiences, backgrounds and ways of knowing, but the one commonality is they all share a desire to improve their lives through mindful practices. If you are open to new experiences and perspectives, and willing to put the time and work in to implement changes, then all you need to do is reach out and start that journey.
How does your business make money? How does it work?
We offer online programs, individual and corporate educational / leadership coaching and training. I also consult organizations on how to elevate the wellness of their staff and transform communication and psychosocial intelligence within the business.
Where in Calgary can we find your profession?
All of the work is currently done primarily online due to the ups and downs of Covid and offerings can be found at www.embodiedliving.ca. When travel is a safe possibility we will continue to host our Embodied Adventures which are curated wellness retreats across the globe and also within North America.
What is the best question a prospective customer could ask a member of your profession when comparing services? Give the answer as well.
I don't believe there is one particular question that could be asked but rather seeking someone who is willing to listen and shows genuine interest in connecting. I do believe that it is most important that investment is made in getting to know their clients and build a relationship / trust before diving into work. For most of us we are drawn to others, products or experiences because we FEEL a connection. Perhaps something solves a problem for us, gives us hope, is attractive or desirable, meets a need or is simply appealing to our senses. As connection builds and relationship progresses, we allow more opportunities to explore and evaluate. We are truly sensing all aspects + elements of relationship.
What is the best part about what you do? What is the worst part?
The best part is witnessing people become more aligned, confident and inspired to live their life fully. It is an honour to be a part of someone's growth and healing journey and to watch when they restore choice and self leadership
What is your favourite joke about your own profession?
More of a misconception than a joke is that I will be the "fixer" for my clients. In reality, I am a teacher and a guide but clients are the actual "fixers", they do the work and are responsible for implementing the practices into their lives. I can give them the tools and motivation, but ultimately their success is entirely dependent on their willingness to commit.
PAY IT FORWARD: What is another Calgary business that you love?
I absolutely love Yoga Nova Studio and the culture and community that Natalie has built is by far one of the most authentic and supportive.