Ever Active Schools, a dedicated registered national charity, runs solely on the mission to foster and nurture healthy school communities across the nation. Their commitment extends beyond the classroom, encompassing a holistic whole-school approach that seamlessly integrates health and education objectives. Over recent years, Ever Active Schools has been instrumental in addressing pivotal issues facing children and youth. We had a few questions for Brian Torrance, the Executive Director of Ever Active Schools, to find out more about what they're doing for schools across the country.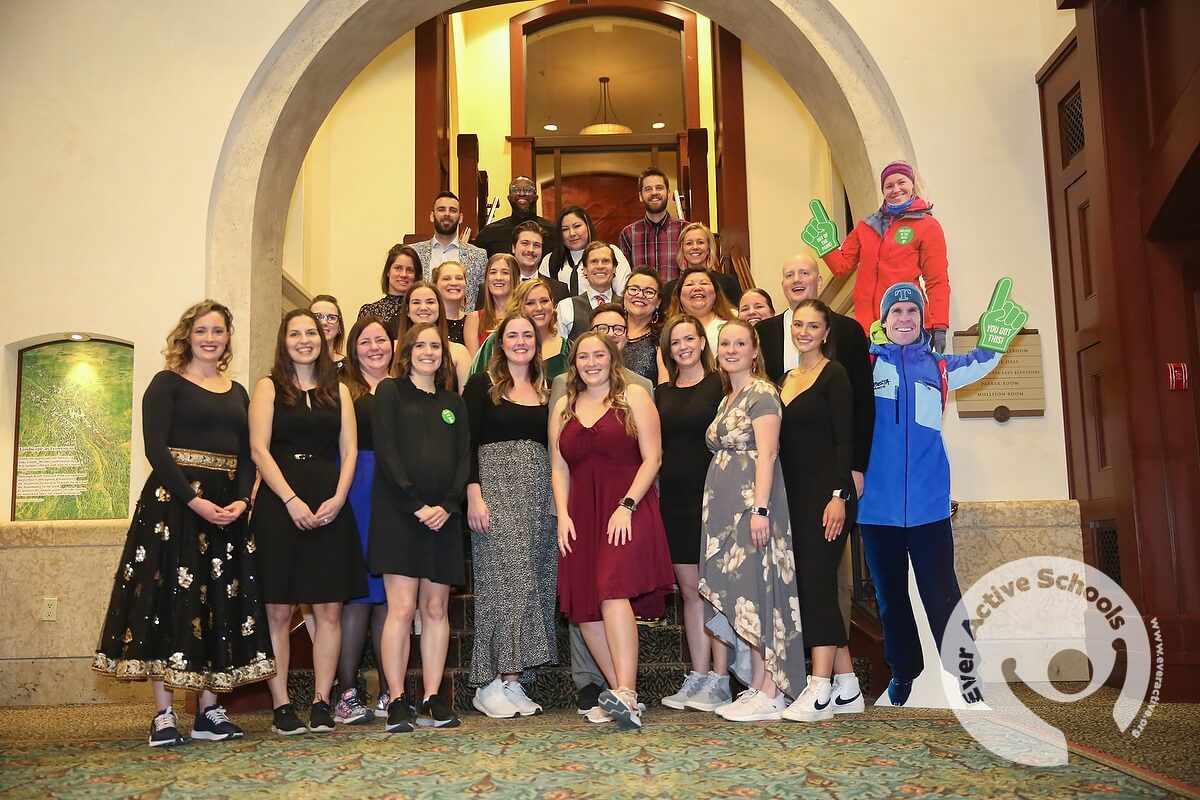 Describe your charity/non-profit/volunteer work in a few sentences.
Ever Active Schools is a registered national charity designed to create and support healthy school communities. We engage and support schools through a whole-school approach, which addresses health and education goals to improve the social outcomes of children and youth.
What problem does it aim to solve? 
Any and all health priorities within the school community. Key issues over the last few years are creating environments to support social connections, support positive mental health and ensure all students feel that they belong in their school community.
When did you start/join it?
I have been fortunate to work with Ever Active Schools for just over 12 years.
What made you want to get involved?
Having a focus on upstream health promotion has always been a career goal. I have always enjoyed activities such as sport, recreation, etc. as drivers to overall well-being. I am also incredibly passionate about supporting health equity, and throughout my time working at the charity this is a growing need.
What was the situation like when you started? 
I think the conversation has changed since I started. When I first started working within the charity our work of "physical activity" and "healthy eating" fell under an umbrella of combating "obesity". The maturity of health promotion has made the approach and language much more inclusive and the labelling of obesity could have negative effects on self-esteem and a long-term approach to one being healthy and happy.
How has it changed since? 
The approach to wellness is an understanding that the environments in which we love (social and physical) play a role in one's wellbeing. Specific to schools, we have a better understanding that the environment can positively influence creating a space for belonging and supporting positive social connections. We understand that schools are communities that have positive influences on many various dimensions of wellness including, emotional, physical, occupational, social, spiritual, intellectual, environmental, and financial wellbeing.
What more needs to be done? 
It is an easy answer to say more investments and that is very much needed but we also need to raise awareness of the importance of healthy schools and overall health promotions. Through tobacco cessation strategies, we know that when we have investments, policy, education, awareness and political will we can support improved health behaviours. We also need a less reactionary model of health promotion. Currently, children's and youth's mental health is an absolute priority but it took us to a near-crisis level to react to see increased investments and overall support for mental health.
How can our readers help?
Readers can help by being aware and asking questions of health and wellbeing within their schools and communities, and as a charity donating to one of our programs allows us to have enhanced impacts.
Do you have any events coming up?
We are hosting a free online event called Still I Rise. The event is about celebrating and sharing stories, initiatives and inspiration around well-being and resiliency.  We also host the largest school health conference in Canada called Shaping the Future.  The event is January 25th – 27th 2024 in Jasper.
Where can we follow you?
PAY IT FORWARD: What is an awesome local charity that you love?
So many to choose from. Canadian Tire Jumpstart Charities is changing the conversation to access to sport in a positive way and Free Play in Edmonton is doing amazing things.