Growing up, violinist Janna Sailor had no intention of becoming a conductor. A series of chance encounters led to a diverse and successful career where, as the founder of the all-female Allegra Chamber Orchestra, she is now pioneering the way for bold new musical projects with a social mandate. Sailor had just completed her Masters degree in violin performance from the University of British Columbia and was working on her Artist Diploma when she was asked to step in last-minute and conduct the Vancouver Youth Symphony. Her only prior conducting experience had been from the university courses that she took to become a better orchestral violinist, but she stayed on to conduct the rest of the season and had two more job offers by the end of the year. After a car accident left her unable to play the violin full-time, Sailor continued to conduct and soon became the assistant conductor of both the Vancouver Philharmonic and the National Academy Orchestra.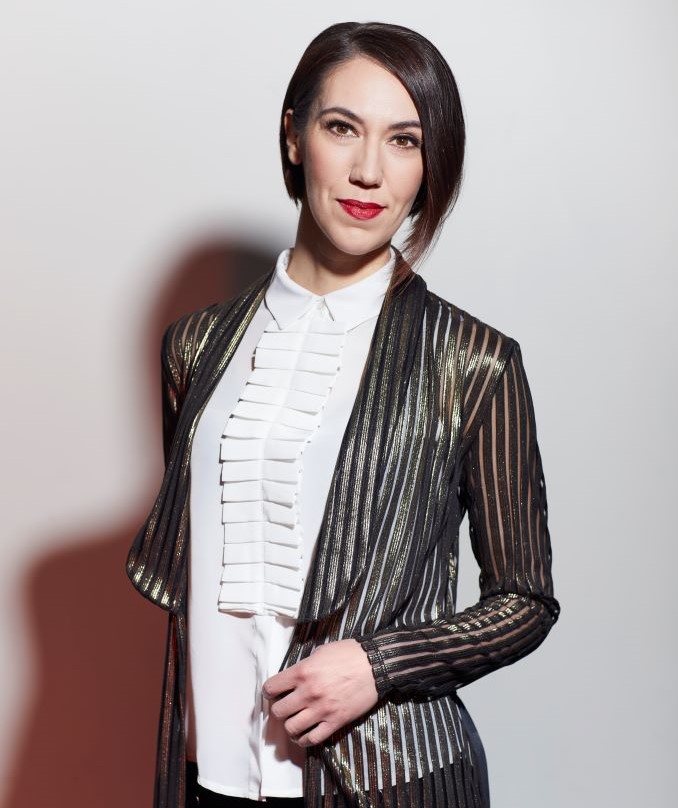 Always the only woman at conducting auditions, Sailor states, "Unfortunately, there are some really ugly things in the industry that show up, aside from just the competitive nature of it." She says, "Even some of my mentors would say to me, 'Oh, you're probably just going to run off and have a baby and everything I've taught you is just going to be wasted,' and, "Female conductors are just a fad, so enjoy it while it lasts."
Tired of the negative and competitive environment she constantly found herself in, Sailor wanted to find a way to uplift herself through music. When she put out a call to her contacts about putting together a benefit concert for a friend's organization, Music Heals, only women replied. She thought, "We'll play this up, we'll wear fun shoes, make it playful," only to realize that with the addition of a few more musicians, enough women had replied to perform a whole symphony. "A lot of my career happened by accident," Sailor jokes, and thus the Allegra Chamber Orchestra was born.
Their first concert raised enough money to fund a year-long music therapy program focused on sex workers at a women's resource center, giving women the resources and skills to transition back into the workforce. The orchestra now runs a supportive employment program through which women gain experience and references from jobs before and during concerts, such as welcoming audience members, handing out programs, and helping guests find their seats.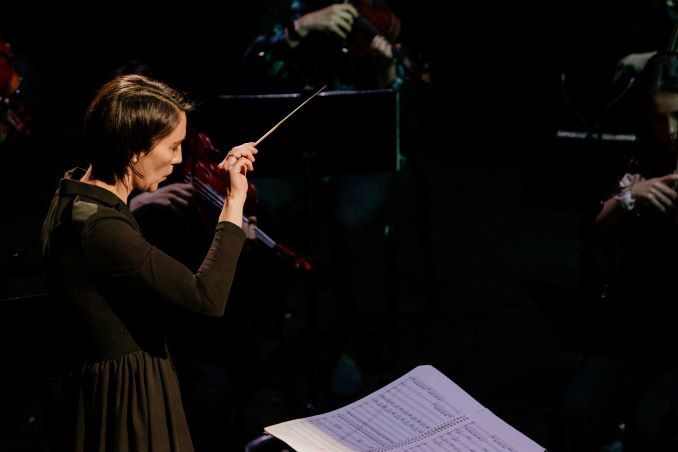 Sailor notes that a sense of community was especially important to Allegra as it was started in Vancouver, which has a prevalent homeless population.
Many of Allegra's musicians are survivors of abuse or harassment both in and out of the music industry, so Sailor wanted to create a "healing cocoon of a creative space… For a while, we needed to be [an all-female orchestra] to heal ourselves, because the only way to get people's attention to a problem is to make a statement and to swing the pendulum a little bit too far. We needed to just stand up and be totally different for a while." Sailor notes that she overhears the musicians reacting in a far more positive manner than in the traditional orchestras she has conducted, saying, "A lot of them come back and say, 'That was the best time I've ever had playing in an orchestra. That was really fun!'"
Unlike traditional orchestras, Allegra has a fluid approach to leadership. Different musicians step up accordingly into the leadership positions for each project according to their different strengths, and they rotate within the section as well. "It's not the perfect system, but it takes away a lot of the politics; instead of working from a ranking and a political standpoint, it's based on human strengths and things that people are more comfortable with," Sailor says. Apart from a core group of musicians, the members for each concert are chosen from Sailor's large roster of musicians according to the needs of the works being performed. Allegra performs mostly new compositions, and the musicians play to their strengths as the music often involves nontraditional classical techniques including improvisation, jazz, world music, and extended techniques.
Allegra runs a six-month "composer incubator" program in which female and minority composers are mentored by seasoned composers and receive professional and career development coaching. "We have to learn to play the game while we change the system from the inside," Sailor says. In addition to works from this program, Allegra also performs pieces that they have commissioned and projects that composers have written with Allegra in mind. Sailor says, "The best kinds of collaborations that I've witnessed in Calgary were when it was a collaboration between organizations, like visual art and theatre and the CPO – those are what I see as being something that created something that was uniquely Calgary."
Upcoming Allegra projects include IndigiDivas, a collaboration with the Calgary Philharmonic Orchestra that will feature newly written indigenous operas. IndigiDivas will first premiere in Vancouver, then come to Calgary in January 2024. A truly one-of-its-kind ensemble, Allegra is also working on an anime horror opera by composer Alice Ping Yee Ho. Sailor is excited to see her audiences' reactions to upcoming performances.