The popular Greek dessert, loukoumades consists of deep-fried dough puffs that are drizzled with honey, sugar, and cinnamon on top. This recipe was given to us by Broken Plate Greek Restaurant YYC.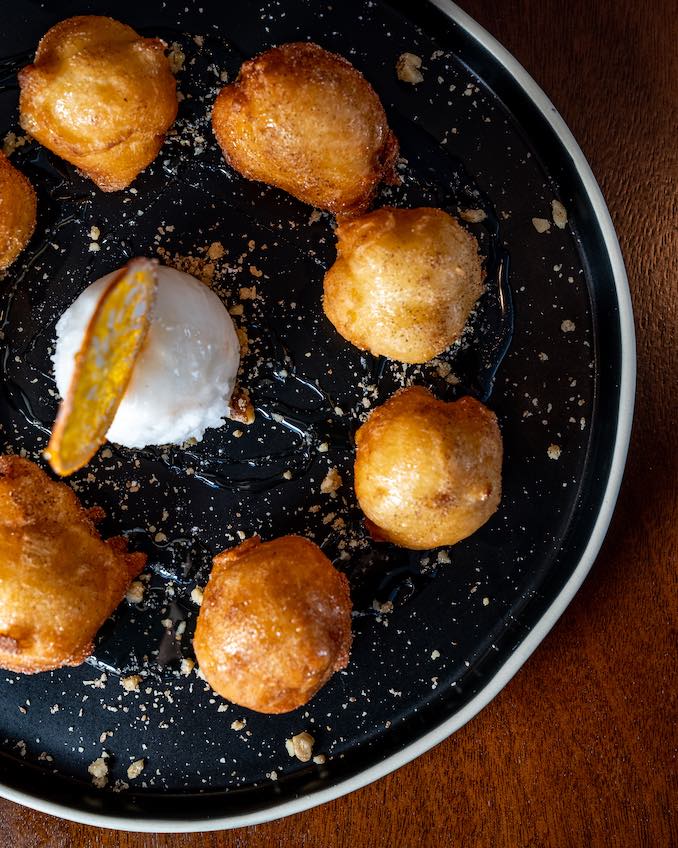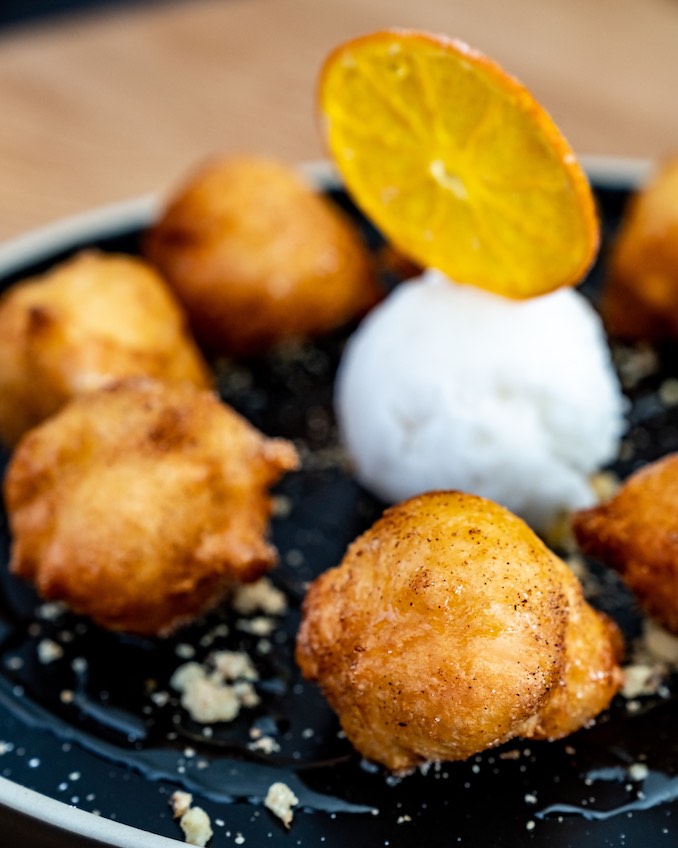 Loukoumades (Greek Donuts) Recipe
Yield: 5 orders (40 mini donuts)
LOUKOUMADES INGREDIENTS:

– 16 gr (2 packages) Dry yeast
– 250 ml cup warm water (35 degrees celsius)
– 125 ml cup warm milk
– 50 gr sugar
– 150 gr butter (soft, room temp)
– 3 eggs (room temperature)
– 960 gr flour
– Pinch salt
Directions:
1. Preheat the fryer at 175'c. scoop 8 small doughnuts into the fryer.
2. In a mixing bowl, put yeast warm water, warm milk, sugar and salt together, mix well and leave it on the side for 5 min.
3. Beat the butter and eggs together in a kitchen aid mixer.
4. Add the flour and the yeast mix and mix well.
5. Leave the dough to rest in a refrigerator for 30 min (until it doubles in volume)
6. Mix the dough and let it rest for another 30 min before using it.
7. Fry the loukoumades until golden brown.
8. Toss the loukoumades in a mixing bowl with some cinnamon sugar.
9. Plate the loukoumades in your favorite plate.
10. Drizzle some honey and spread some walnuts on top.
11. Serve the loukoumades with warm chocolate sauce and enjoy!
CHOCOLATE SAUCE INGREDIENTS:
– 210 gr sugar
– 240 ml water
– 60 ml cream 35 %
– 90 gr cacao powder
– 2 oz Grand Marnier
Directions:
1. Bring water, sugar and cream to a boil.
2. Add the cacao powder and mix well with a whisk.
3. Simmer for 20 min.
4. Add the Grand Marnier or any other liquor you may prefer.
Garnish:
125 ml cup granulated sugar
1 tbs grounded cinnamon
125 ml honey
125 gr crushed walnuts
Tip: Try serving with Bourbon Vanilla Gelato. It can be delicious, too!
Find out more about Broken Plate Greek Restaurant YYC.