Una Pizzeria in Calgary sent us a recipe for one of their fan favourites so that we can have a taste of their menu no matter where we are. Try this recipe for their Fried Bread.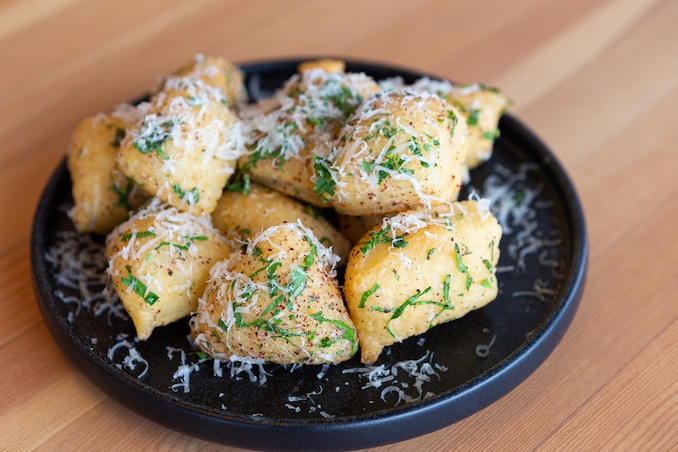 Ingredients
-150 gr Pizza Dough
-75 gr Garlic Butter
-3 gr Spice – sumac
-25 gr Cheese – Grana Padano
-5 gr Herb – Italian Parsley
Directions
1. Cut the raw pizza dough into golf ball size pieces
2. Deep fry at 350F for about 6 minutes until golden brown color
3. Remove from frier and toss in melted garlic butter
4. Finish with parsley salt and sumac and grate Padano cheese on top!