For this week's Homegrown Business profile we spoke to Ashlee Steinhauer, the founder of Worthy small batch jams, to find out more about her company and how it came to be.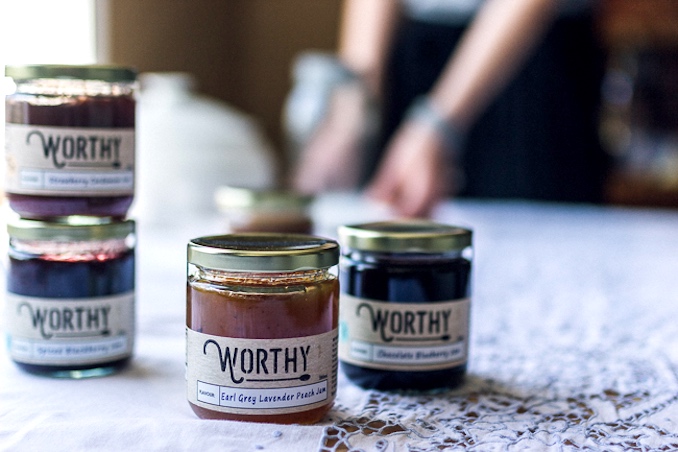 What is your business called and what does it do?
Our business is called Worthy. We make uniquely flavoured jams that are vegan, gluten-free, and made with natural citrus pectin.
What made you want to do this work?
The Worthy story started in late 2014 when I stumbled into an addiction recovery room. Having spent most of my adult life in active addiction, it was high time. But shifting to a sober life did not happen overnight – it was tough work. In 2016, I started to get my zest for life back with the help of 12 Step groups. I found a passion for preserving, and decided to make jam for a living. My hope is that, one jar at a time, I can reduce the stigma around addiction and remind everyone: we are all worthy.
What problem does this solve?
We are working towards reducing the negative stigma that surrounds addiction by starting the conversation and recovering out loud. We also provide a more luxurious and good-for-you jam than our competition, which solves the problem for people looking for a healthier jam that's local.
Who are your clientele/demographics?
Our demographic is mainly women, aged 25-50. Our customers strive to buy locally and prefer to gain a positive relationship with the company & get to know them. Most of our customers live in Alberta, Ontario, and British Columbia.
How does your business make money? How does it work?
We sell Jam! Mostly through grocery retail but also through grocery delivery, gift basket companies, corporate gifting and direct to consumer sales.
Where in Calgary can we find your profession? 
In grocery stores like Safeway, Sobeys, Save-on-Foods, Calgary Co-op, and independent grocery like Sunnyside Natural Market, Amaranth and Community Natural Foods. Worthy's website is worthyjams.com. You can also find us on Instagram, Facebook, and Etsy @worthyjams.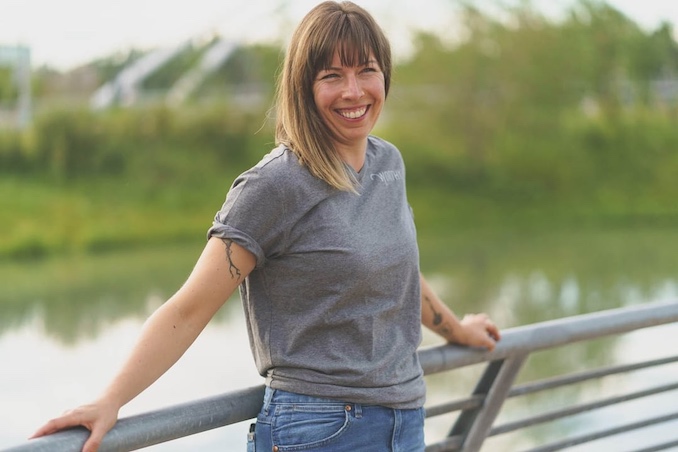 What is the best question a prospective customer could ask a member of your profession when comparing services? Give the answer as well.
In this instance I would say a good question a grocery store owner could ask would be about the quality of ingredients and food safety certification of our jams vs. other jam producers.
The answer would be that Worthy uses high quality ingredients: grade A fruit, organic sugar and pure citrus pectin imported from Italy. All of our ingredient suppliers need to have Canadian Food Inspection Agency certificates and comprehensive paperwork to ensure that the ingredients we use in our jams are of the highest quality and safety. Other jam makers, especially small batch jam makers, sometimes don't follow the same quality standards that Worthy does.
Why should I buy Worthy jam over the multiple other brands on the shelf?
When purchasing a Worthy product, you aren't only getting a delicious & unique jam, you are treating yourself and allowing yourself to feel Worthy. We aim for Worthy jam to be that light in people's days and hope they're reminded they are worthy, loved, and wanted.
What is the best part about what you do? What is the worst part?
Best part about what I do is connecting with like-minded consumer packaged goods entrepreneurs. We are a crazy bunch of foodies supporting each other through a rollercoaster of production, sales and food safety audits. Worst part about what I do is lifting 50lb bags of sugar. It's not great for my back!
What is your favourite joke about your own profession?
It's not a joke, but it's a pretty hilarious video about entrepreneurship!
PAY IT FORWARD: What is another Calgary business that you love?
I love Anchor – anchoryyc.com
Follow Worthy