Diamonds on Neptune is 5 kids from Cowtown, Alberta feasting on local art and music. While the city has so much to offer, they're hungry for everything that's out there, far beyond where anyone has reached before. D.O.N is constantly pushing to get to whatever else could be out there. What's featured is a group of artists committed to pushing each other to the brink of what's possible while recovering from strife and always embracing life and art. To that end, the sky isn't even close to high enough, for limits must always be surpassed. The band believes in breaking past norms and embracing multiple genres including variations of metal, pop-punk, and alternative. Their lyrics and melodies are inspired by the reflection of their past and how important suffering is to true growth.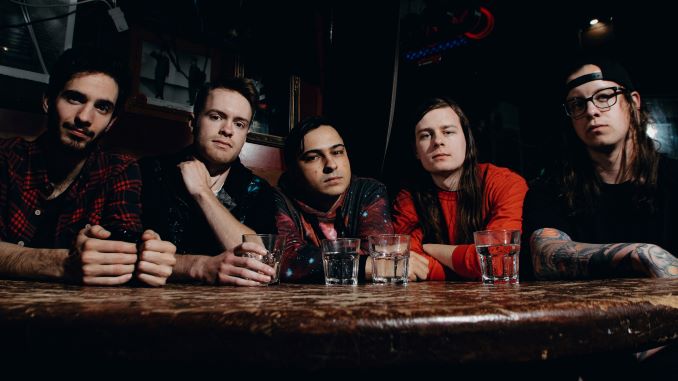 Name: Diamonds on Neptune
Genre: Alt Metal
Founded: June 2018
# of Albums: 0
Latest Release: Catwampus – Single
Latest Single: Catawampus
Favourite Local Restaurant: Jinya Ramen
Favourite band as a teenager: Linkin park
Favourite band now: My Chemical Romance
Guilty Pleasure Song: Wonderwall – Oasis
Live Show Ritual: If someone in the crowd gives me permission beforehand, I usually spit in someone's mouth during the set.
Favourite local artist: Galacticas
Nose Hill or Fish Creek?? Nose Hill
EP or LP? LP
Early bird or night owl? Nite Owl
Road or studio? I'd say road if we had hit it yet
Where can we follow you?
Facebook. Twitter. YouTube. Instagram. Spotify. Bandcamp. Apple Music.
Any shows or albums coming up?
Our next single drops on Feb 28, it's called "Erase", we headline a show at Dickens on the very same night with Tymo, A Nobody's Achievement and Die Another Day.