Meet Darwin
Hello there I'm Darwin…. and I would love to come home with you! I grew up with the kids in my previous home, which means I might be the best dog for your family! I have also successfully lived with cats, however, I'm not a fan of dogs so I would prefer to be the only canine in your home. However, if you have a polite, respectful dog about my size, we might get along OK.
The folks at CHS can give you more information about introductions! My paw-fect family will be active and structured and would have had experience with livestock guardian/herding breeds in the past so they are prepared to take on my high-energy self! I want nothing more than a calm and quiet retirement home to live out my golden years in – can you offer me this? If so make an appointment to see me today!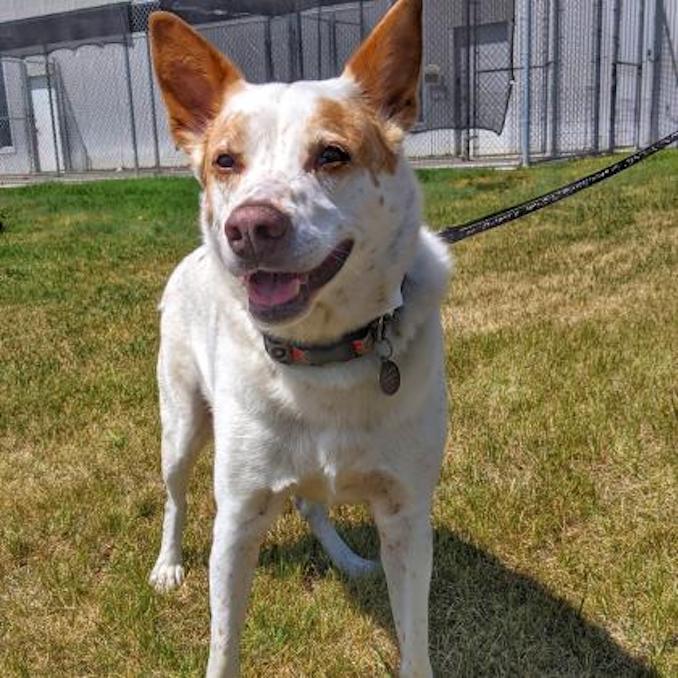 Animal ID 48035861
Species Dog
Breed Australian Cattle Dog/Mix
Age 10 years 27 days
Gender Male
Size Large
Color White/Red
Spayed/Neutered Yes
Site Calgary Humane Society
Intake Date 6/19/2021
Weight: 30kg (66lbs)
Darwin is available for viewing at the Calgary Humane Society! Interested adopters are welcome to self-schedule for an adoption appointment using our online calendar here: https://chsadoptionappointments.as.me/schedule.php
A little bit about me…
– Cats OK
– large dogs may be OK
– Children OK (LGB/herding breed experience recommended)
– Slow to warm up to strangers
About this column:
Each week we feature animals available for adoption from local shelters in the Calgary area with the hopes that our readers will assist in finding good homes for them. If you, or someone you know, has the resources to take care of one of these animals, please do get in touch with the appropriate shelter via the links provided.