We recently spoke with Shane Kroetsch about their business Pencil on Paper. A self-publishing imprint with the simple goal of putting their books out into the world.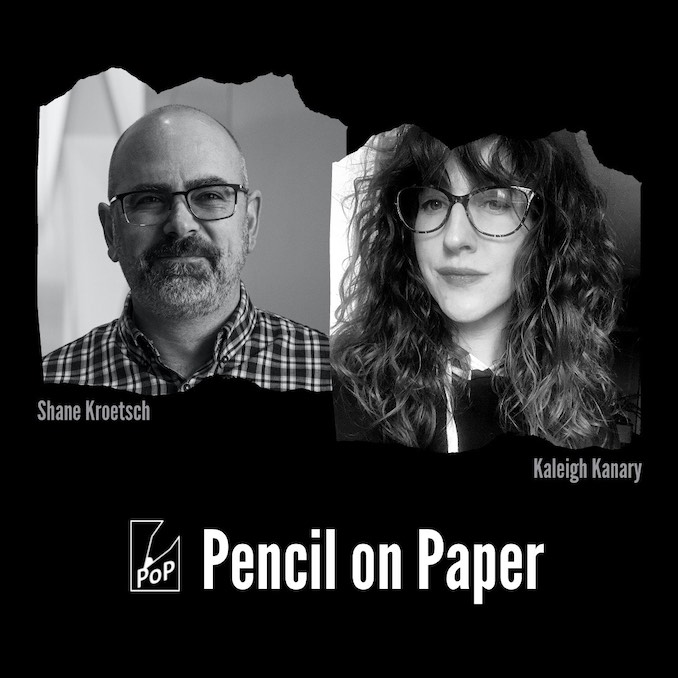 What is your business called and what does it do?
Pencil on Paper started as a self-publishing imprint, with the simple goal of putting our books out into the world. But because we don't know when to stop, it evolved into an online-based business selling fiction books, original art, and unconventional greeting cards. We look forward to adding more products, and eventually, publishing services into the mix as well.
What made you want to do this work?
Creativity is what rejuvenates us. It helps us discover and express who we are as individuals. So, given the chance to fill our days with something so important, we embraced the opportunity to make this our way forward.
What problem did you want to solve with the business?
What we do is not so much about solving problems, but instead providing entertainment in the form of a good story or brightening someone's day with a fun gift or greeting card.
Who are your clientele/demographics?
Our products are for anyone who enjoys the dark and obscure, the weird and fantastic, or wishes that Halloween was a year-round event.
How does your business make money? How does it work?
We offer books of fiction (a short story collection and a recently completed pathogen zombie series) along with an ever-expanding line of greeting cards and original art.
Where in Calgary can we find your profession?
Wherever you are! We offer free local delivery on all of the physical products available on pencilonpaper.ca. We will also be at a few local markets this summer, like the Inglewood Night Market on September 10th and 11th.
What is the best question a prospective customer could ask a member of your profession when comparing services? Give the answer as well.
This is a hard one because much of what we do, as art, is subjective. We'll have a better answer when we start offering editing and publishing services!
What is the best part about what you do? What is the worst part?
The best part is that we have creative control over everything we do. We also enjoy connecting with others in our community with similar interests, no matter where they are in their creative journey. The hardest part is everything that comes with maintaining and growing a small business; it requires a lot of time, energy, and sacrifice.
What is your favourite joke about your own profession?
Writing is 10% typing and 90% staring at your computer, trying to find a better way to describe someone eating a piece of toast.
PAY IT FORWARD: What is another Calgary business that you love?
There are so many great local businesses we love to support. But, if we have to pick one, it would be Owl's Nest Bookstore for being such a huge supporter of local authors and creators.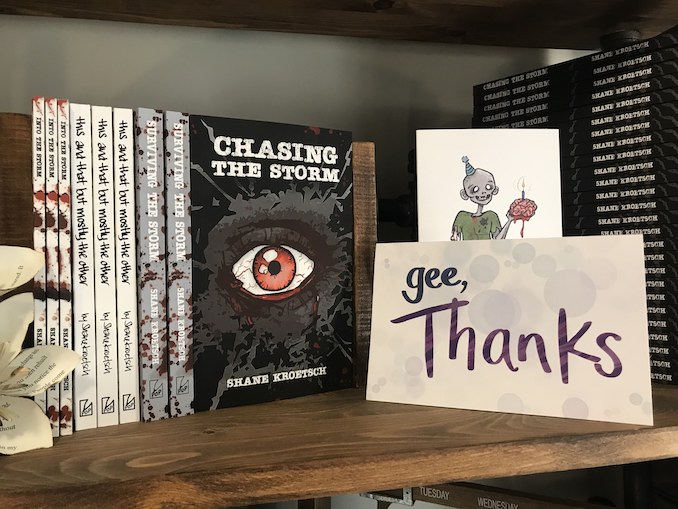 Shane Kroetsch, creator
@Shanekroetsch, shane@pencilonpaper.ca
Kaleigh Kanary, creator
@kayrazyness, kaleigh@pencilonpaper.ca
Check out their website here!