Statuesque Seoul, with a purr and a purr-sonality as unique as her luxurious coat, is an enticing mix of confident and curious, intelligent and independent, loving and loyal. Eager to please her chosen person and easy to train, she quickly learns the best time for cuddling and for playing — be it with a rattling toy, a laser dot or her fellow felines. A faithful and devoted kitty shadow, Seoul also thrives on chin scratches and naps in a patch of sun, and would love nothing more than to share her uniqueness with an active and affectionate fur-ever home. Seoul was born on approximately October 7, 2017.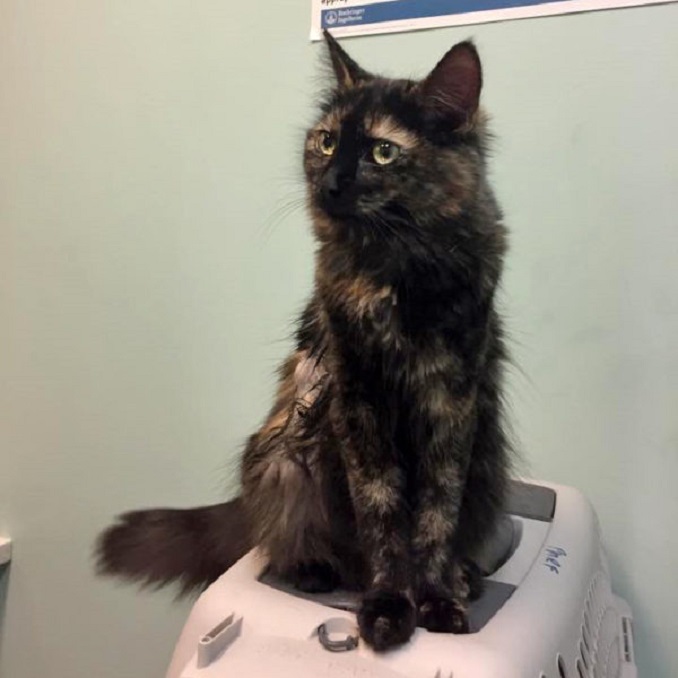 Seoul
Breed: Domestic Medium Hair
Age: 1 year 2 months
Gender: Female
Colour: Black with spots of blond
In order to ensure a smooth and successful adoption, please remember to check all the basic requirements for adopting before coming in to the shelter.
About this column:
Each week we feature animals available for adoption from local shelters in the Calgary area with the hopes that our readers will assist in finding good homes for them. If you, or someone you know, has the resources to take care of one of these animals, please do get in touch with the appropriate shelter via the links provided.