Alora Boutique was created to give style and meaning to the lives of average women, with beautiful and unique handcrafted jewelry.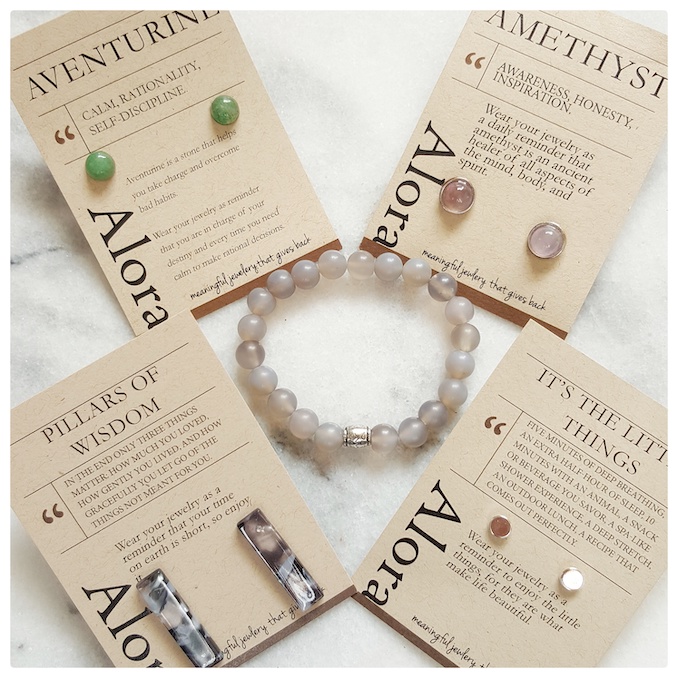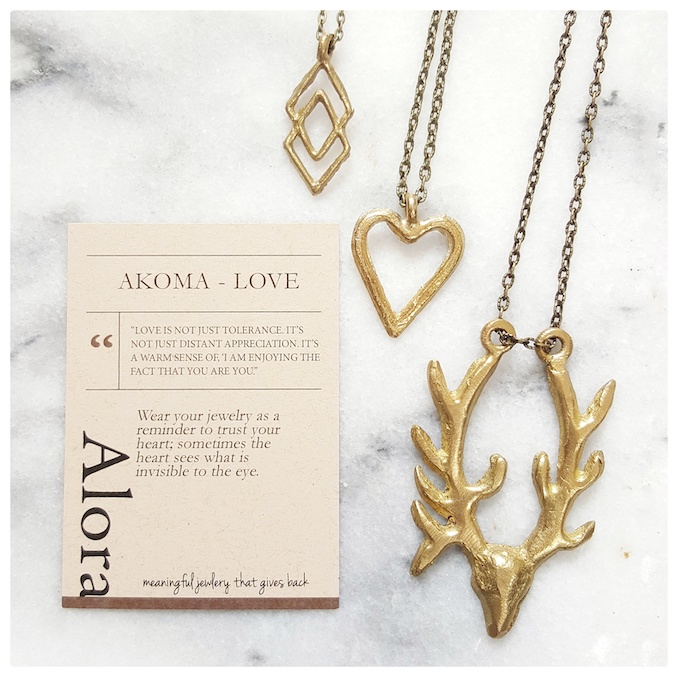 What is your business called, and what does it do?
Alora Boutique exists to add beauty and meaning to the lives of genuine everyday women. We do this by designing, handcrafting, and retailing jewelry that reminds women of their values and helps them to empower others.
What made you want to do this work?
My mother and I started making necklaces and gemstone bracelets at the kitchen table to create meaningful pieces that could make a difference in the lives of women world. We started out donating a percentage of our sales to the Mustard Seed, and as our business expanded, we were able to help more charities and employ more women. Alora, in the Bantu language, means "My Dream". What started as a hobby has turned into a dream for us as entrepreneurs and as women who want to support other. We have expanded our wholesale operations and now we sell to over 70 stores across Canada and the USA.
What problem does this solve?
We help women feel good about their retail purchases and make a difference with how they spend their money.
Each piece of jewelry Alora makes improves our people and our world because the materials we use are mostly reusable and recycled and our business allows our charities to assist women; we also provide viable employment to women in our city.
Alora has given $30000+ to programs that they have we partner with: Mustard Seed, Louise Dean School Program, Home Front Prevention of Domestic Violence Program, and more. Each partnership is more than just monetary donations. Alora connects with each organization to learn more about their work, what they need help with, and how the funds will be used.
We don't believe in just giving money to charities, we believe in empowering the women that our donations go towards so we can help them sustain themselves. Through Alora's free jewelry making workshops, partnerships, and mentorships, we teach women and people in poverty how to make jewelry and run a business. These are skills that they can use to support and sustain themselves in order to be self-sufficient, independent, and empowered.
Finally, Alora handcrafts jewelry in Calgary is using recycled materials, from old forgotten brass doorknobs to recycled glass made into colourful beads. These recycled materials help divert waste from our landfills and help preserve our environment. Alora has diverted over 200+ kg of waste by using reusable and recyclable materials.
Who are your clientele/demographics?
Our clients are women who love to express themselves through fashion and want to make a difference in the world. They are also owners of independent boutiques and gift stores that want to add stunning, high-margin jewelry to their store.
How does your business make money? How does it work?
We make money through our online store and through wholesale. We also do some custom orders!
Where in Calgary can we find your business?
You can find our meaningful jewelry online at www.alora.ca!
What is the best question a prospective customer could ask a member of your profession when comparing services?
Ask the person you are buying from what kind of guarantee they have on their product. At Alora, we have a two-year guarantee on all our handmade jewelry.
What is the best part about what you do? What is the worst part?
The best part about my job is sharing my designs with the world and helping people makes a difference in their community.
The worst part is probably all the back-end stuff that goes into running a business. When you are an artist and a business owner, you get to do your art 25% of the time and spend the other 75% running your business. There is a lot of pride you get in running a business, but sometimes all you want to do is make beautiful things!
What is your favourite joke about your own profession?
I think that there are way too many but here is a sweet GIF about being an Entrepreneur.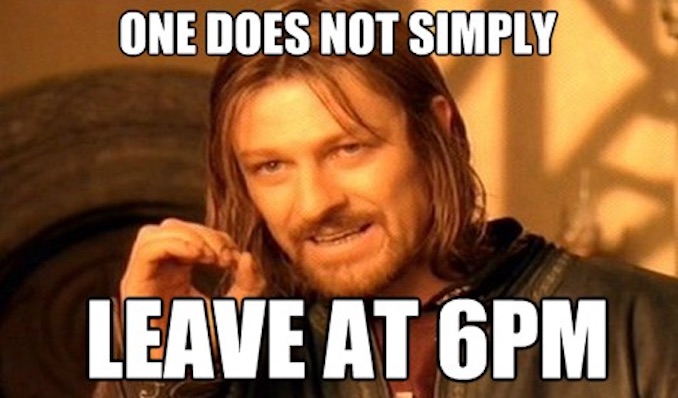 PAY IT FORWARD: What is another Calgary business that you love?
I nominate Liiza's Closet because I just bought the best custom dress from her!