It has become even easier to drop-off supplies for local charities! This week's charitable choices is about Abhinaya Foundation, who collect drop-off donations and distribute them to other not-for profits!
Describe your charity/non-profit in a few sentences.
Abhinaya Foundation's mission is to support local charities and not-for-profit organizations in their operations and services. We do this by collecting essential supplies such as school supplies, childcare products, and sanitary/hygiene products for distribution to a number of local charities and not-for-profit organizations. Abhinaya Foundation is driven by the ideology of communal oneness. In the words of Coretta Scott King, "The greatness of a community is most accurately measured by the compassionate [and collective] actions of its members." Especially in trying times such as these it is everyone's responsibility to ensure the well being of our communities and the people in them.
What problem does it aim to solve?
People do not have time to go to a myriad of donation drop-off sites. Our response to this is a simple yet elegant one. We provide a donation collection service. We pick-up and drop-off donations.
When did you start/join it?
Abhinaya Foundation was founded in 2018 by Inaya Lakhani, in conjunction with her dance studio Abhinaya Dance.
What made you want to get involved?
Charities and not-for-profit organizations work hard to service their clients, but are often faced with higher demand than they can service. Specifically, for many organizations the issue is a simple lack of supplies. Hence, Abhinaya Foundation works to bridge this gap. We have found that there is an innate compassion and generosity among people, but that generosity is shadowed by personal qualms such as busy schedules.
How has the situation changed?
Over the years, the response rate of Calgarians has improved greatly. The number of donations we receive has increased drastically, which is amazing!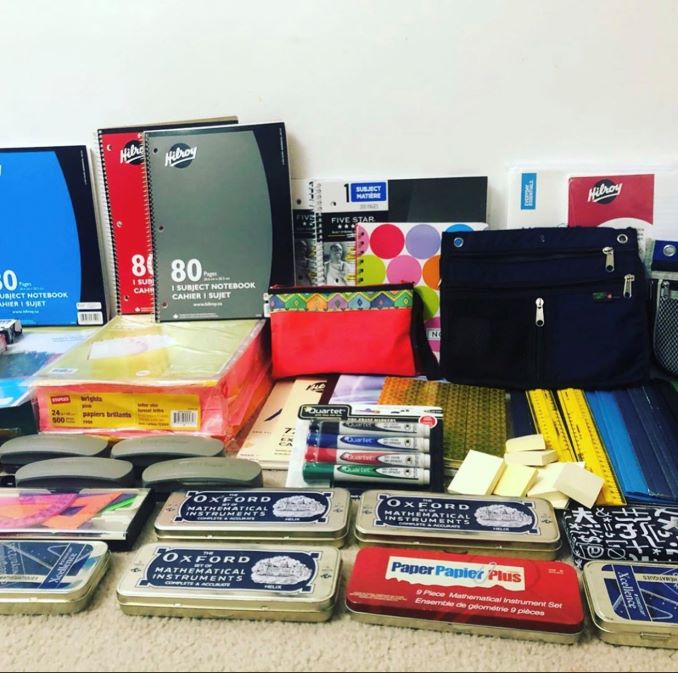 What more needs to be done?
One thing that we cannot overlook is the global conditions as of late. This has left many in difficult situations. The impact of this has been a lowered ability to donate and an increased demand faced by local service organizations such as the Drop-in Centre and The Mustard Seed.
What more needs to be done?
They say charity begins at home and that is precisely our mantra. We aim to continue servicing local organizations and to, over time, expand our operations into new cities.
How can our readers help?
Currently, Abhinaya Foundation has an ongoing project- collecting school supplies! With the impact of COVID-19, many families have suffered deeply in our community. Abhinaya Foundation will attempt to continuously address all the urgent needs in the community. As September nears and schools begin to open, it is critical that we help out the families and students impacted by this crisis. Your donation will support many young students to carry out their school work successfully. All donations will be donated to the Mustard Seed. You can help by donating and spreading the word. Even if you have a single item to donate, call us and we will pick it up for you.
We are also looking for people who are as passionate was we are about social change to take on the responsibility of running local Abhinaya Foundation chapters in their cities.
Where can we follow you?
You can find Abhinaya Foundation (@abhinaya.foundation) on Instagram and Facebook! Feel free to message us and get involved!
PAY IT FORWARD: What is an awesome local charity that you love?
Making Changes Association: "empowering women and teen girls with confidence and clothing for school and employment!"