This week our chosen Charitable Choice is the Four Feet Companion Foundation (FFCF)! We spoke to a representative to learn more about how they're helping our furry friends!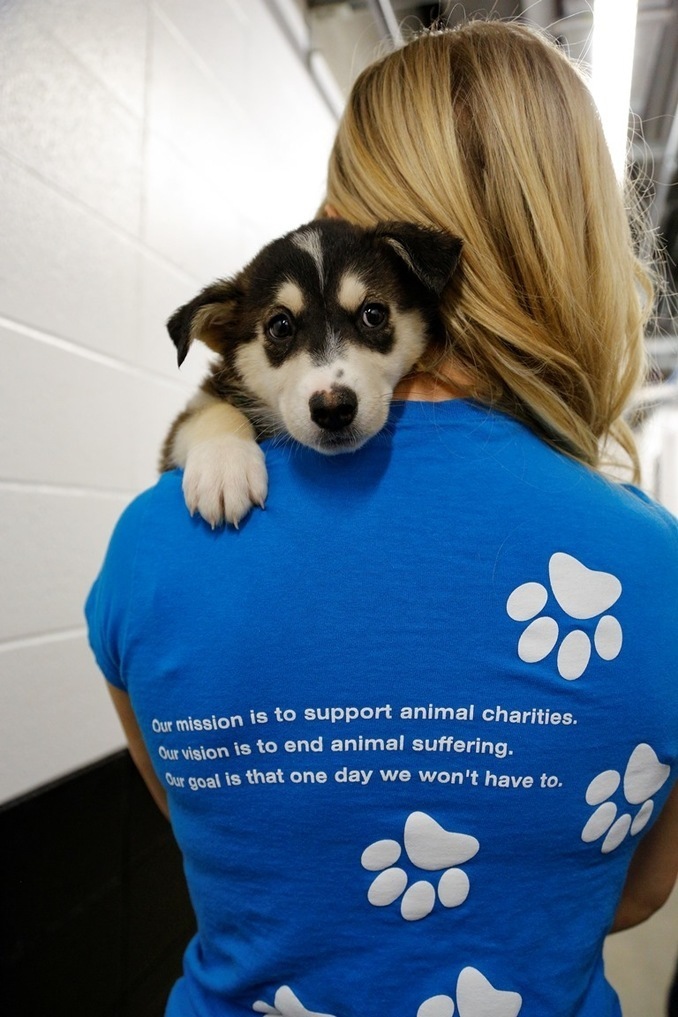 Describe your charity/non-profit in a few sentences
Four Feet Companion Foundation is a registered animal charity bridges the gap between a seemingly infinite need for animal rescue in Alberta and finite resources. We're dedicated to helping all companion animals (including dogs, cats, horses, rabbits, and even potbelly pigs) and are committed to ensuring each dollar has the greatest impact. As of November 2019, we've granted over $225,000 to over 25 charities for causes like the Fort McMurray wildfires, to establish a pet-friendly women's shelter, and to save pets from hoarding situations.
What problem does it aim to solve?
There's a seemingly infinite need in the world of not-for-profit, combined with finite resources. We aim to provide life-saving resources for emergency situations and special projects that wouldn't be possible otherwise, ensuring that the door is never closed on an animal in need.
When did you start/join it?
We started in the fall of 2012 with a team of about five volunteers.
What made you want to get involved?
The opportunity to work with passionate, like-minded volunteers to make a difference and save lives! It's incredible to be part of a team of 100% volunteers working to make a difference for a cause we all care deeply about.
What was the situation like when you started?
We instantly realized how much we had to do! Our team of volunteers was smaller, but we realized the wide range of projects and emergencies that the great group of Alberta animal charities face every day. Our first grant to fund a spay/neuter initiative in rural Alberta, and since then, we've funded the spay/neuter of thousands of animals.
How has it changed since?
The changes in the economy have certainly had an impact on our work. We've noticed an increased demand (even for pet food at various food banks), more limited supply of donations and fundraising revenues, and, most inspiring, a sense of perseverance, innovation, and passion from the Calgary community. Our team has grown as we've welcomed new volunteers over the years, and our group is working tirelessly to bridge the gap and save more animals.
What more needs to be done?
Each individual can make such an impact in enriching the lives of animals. Certainly, opting to adopt from a shelter or rescue rather than shop for your next family member truly is a life-saving decision. We can all work together to advance animal welfare by getting donating, volunteering, and attending events.
How can our readers help?
Volunteer, Donate, and Attend – we love to meet new people! We're 100% volunteer-run and are always looking for people to join our team. As well, we certainly couldn't serve the community without the support of generous donors, and we have easy ways to donate on our website (www.fourfeet.org). Lastly, we have a number of upcoming events (Pucks For Paws hockey game with the Calgary Hitmen in January and Pet Photos With Santa in December), and the community's support for these events is instrumental in allowing us to save the lives of companion animals.
Do you have any events coming up?
We're coming up to one of our busiest fundraising seasons! In the month of December, we've booked Santa for four "Pet Photos with Santa" events and then one of our biggest fundraisers, the Pucks For Paws game with the Calgary Hitmen, is on Friday, January 10.
Readers can get tickets for the Pucks For Paws game (which features a wiener dog race at the Saddledome!) online for only $15, which is a 40%+ discount to face value and $5/ticket will be donated to Four Feet Companion Foundation.
Additionally, we hope to see lots of pets coming to see Santa on Sunday, December 1 (North Hill Pet Valu); Saturday, December 7 (Rascals Pet Supplies); Sunday, December 8 (Dalhousie Pet Valu); and Saturday, December 14 (Rascals – The Barking Lot).
Where can we follow you?
Connect with us on social media or visit our website at www.fourfeet.org
Facebook: Four Feet Companion Foundation
Twitter: @4FeetFoundation
Instagram: @4feetfoundation
PAY IT FORWARD: What is another Calgary charity that you love?
There are so many great Calgary charities! We've worked with a number of inspiring animal charities so it's tough to pick just one; the Alberta Spay Neuter Task Force is a fantastic charity and one of our grantees.
Find out more about Four Feet Companion Foundation