MEOW Foundation is a registered charity with a mission to save the lives of cats in Calgary.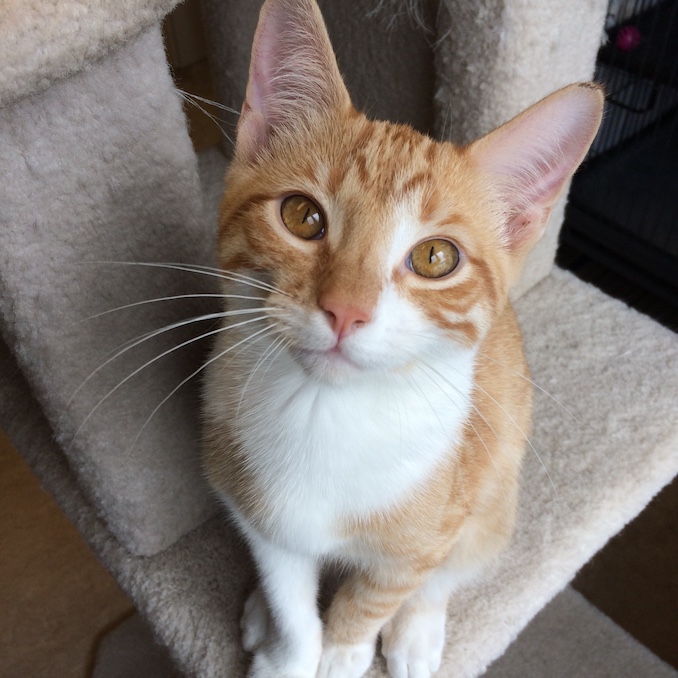 Describe your charity/non-profit in a few sentences.
MEOW Foundation has three core programs: rescue and adoption, spay-neuter assistance program (SNAP), trap neuter return (TNR). MEOW Foundation also offers cat food assistance to in-need Calgarians. We believe every cat deserves a good life and should be provided with medical care, support and love necessary to thrive. Through our programs and services, we ensure every cat finds its perfect match in a family or community home and we work with animal welfare organizations and community members to end cat homelessness. MEOW Foundation helps over 2500 cats and kittens per year.
What problem does it aim to solve?
MEOW Foundation has 6 goals:
 To work with the public to care for and provide shelter to stray, abandoned and feral cats in
Calgary;
 To provide the highest level of care to every cat who enters MEOW programs and immediate
veterinary treatment to sick or injured cats;
 To match adoptable cats with loving families who will provide them with care and attention for
the rest of their natural lives;
 To promote responsible pet ownership in all aspects;
 To reduce feline overpopulation and suffering;
 To promote humane treatment, compassion and respect for all animals.
When did you start/join it? What made you want to get involved? What was the situation like when you started?
MEOW Foundation was founded in 2000 by 11 passionate volunteers brought together by their concern for the welfare of stray and abandoned cats in Calgary. At the time, the majority of cats in Calgary's shelters faced euthanasia. The MEOW 11 set out to create an alternative model, whereby no cat would be killed.
How has it changed since?
Since its inception, MEOW has facilitated the adoption of over 5,000 cats and kittens. In addition, there have been over 10,000 cats who have been spayed/neutered through MEOW's SNAP program, assisting low-income families who want to be responsible pet owners. We believe that our work, alongside other animal welfare agencies in the city, has helped to significantly reduce the stray and abandoned cat population. MEOW's first adoption centre began operating out of a small house in northwest Calgary in 2000. After 17 years of hard work and fundraising, we secured a new location and renovated it to become Calgary's first feline-only focused adoption centre in July 2017. The new location allowed us to centralize operations, increase capacity and create efficiencies.
In June 2017 we were honoured and fortunate to begin a partnership with Regal Cat Cafe to house up to 12 adoptable cats on their premises. This has proven to be a great success with more than 400 adoptions to date from their location. In May 2019, MEOW Foundation opened MEOW Charity Thrift Shop as an ongoing source of revenue to help more cats in Calgary.
What more needs to be done?
Cats remain Canadian's most popular pet with over 9.3 million cats across our country. Unfortunately, their aura of self-sufficiency is the reason why a depressing number of cats are abandoned whenever they become inconvenient. Calgary's cat licensing bylaw has helped change this perception. Cats and kittens are rescued daily. While Rescue and Adoption is MEOW Foundation's flagship program the importance of spay and neuter is absolutely key to ending the cycle of unexpected kittens overpopulation and homelessness.
Adoption Centres like MEOW need continued financial support to help rescue these felines and provide them with the care and compassion that will lead to their adoption. Funding support of our programs, our Adoption Centre and greater awareness of responsible pet ownership can help us manage Calgary's cat population.
We continually look for more opportunities to increase awareness and support of cat welfare in Calgary.
How can our readers help?
MEOW Foundation has cats and kittens of all shapes and sizes available for love and adoption – we hope your readers will visit our website or follow us on social media. Adoption is the greatest success.
MEOW Foundation is powered by the generous efforts of volunteers who give their time in many ways. Our volunteer needs fluctuate throughout the year, we are always looking for individuals to assist with our MEOW Thrift Shop and our Adoption Centre.
MEOW relies primarily on donations, grants and fundraising activities. Your support can help a stray cat receive the medical attention they need, and save the life of a kitten or cat. We invite you to support our cats with a donation to the MEOW Helping Hands fund.
Do you have any events coming up?

MEOW Foundation participates in 6 to 10 fundraising activities each year. Most are merchandise display events at which we sell cat-related items to raise money. There are two remaining events in 2019:
Spruce Meadows International Christmas Market – Nov 15-17/Nov 22-24/Nov 29-Dec 1
Our annual
Christmas Party for the Cats will be held on Dec 7 at the Mount Pleasant Community shelter;
Other annual events include the following:
North Hill Centre merchandise display booth – February
Calgary Pet Expo merchandise display booth – April
Scotiabank Calgary Marathon team – May
Lilac Festival merchandise display booth – June
Where can we follow you?

Website | Facebook | Instagram | Twitter | E-Newsletter