Between Friends is a charitable organization that provides opportunities for people with disabilities to connect, grow, and belong. We spoke with Kimberley Presse, the CEO of Between Friends to learn more about their organization and what we can do to support them.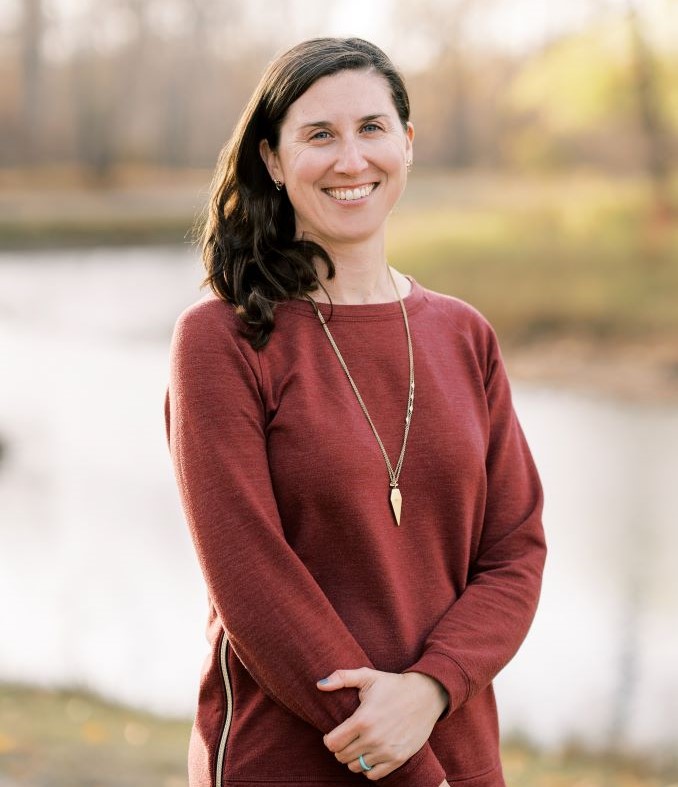 Describe your charity/non-profit in a few sentences.
Between Friends is a charitable organization that provides quality social, recreation and development opportunities so that people with disabilities can connect, grow, and belong. Children, youth and adults with disabilities seek social and recreational activities that are fundamental to enriching self-esteem, quality of life, as well as mental and physical health. These programs become pivotal in the lives of our participants as they decrease the degree of isolation they may face.
What problem does it aim to solve?
Participation in community-based programs offers people with disabilities the opportunity to strengthen their social network and increase their sense of belonging and community. Individuals with disabilities who are unable to participate in their communities experience social isolation and lower satisfaction with life. Our programs give people with disabilities the opportunity to experience all the fun activities they may not otherwise be able to try and make lasting friendships. They feel included, happy and safe. With the recent events related to COVID-19, we hope that our society better understands the effects of isolation and exclusion. For most, this will be a relatively short-term issue. For people with disabilities, isolation and exclusion are everyday occurrences.
When did you start/join it?
I have worked with Between Friends since 2006. I started as a Camp Counsellor and very shortly after my second summer joined the office as a Camps & Special Events Coordinator. Over my time at Between Friends I moved through the organization and have had the pleasure of supporting the Programs Team, Membership Services Team, Fund Development Team and Operations!
What made you want to get involved?
Between Friends is unique in that it is the only agency in Calgary solely dedicated to providing social, recreation and development opportunities for people with disabilities. Everyone is welcome to participate in our programs, regardless of ability, age, gender, race, gender identity, religion or culture. We have more than 85 different disabilities among our participants and over 40% of our participants are on the Autism Spectrum.
We provide unique opportunities for individuals with disabilities to have positive social interactions with peers who may or may not have a disability. These shared interactions and experiences often become the foundation of understanding and lasting friendships.
What was the situation like when you started?
In 2006 Between Friends had 600 members call our programs home and shortly after I started with the organization and made the important decision to expand our programming to include people of all ages and all abilities. This allowed our young adults to continue programming after their 18th birthday which birthed the introduction of our Adventurers programming. The organization was just beginning to step its toes into the world of integration and community awareness.
How has it changed since?
In Between Friends' 40 years we have grown considerably and we are now the largest service provider in Calgary focused exclusively on the social and recreational needs of persons of all abilities and all ages. Pre-pandemic we were welcoming over 800 members per year. We have watched children, teens and adults connect, grow and belong and witnessed amazing results. Many of our participants have gained skills through Between Friends and have gone on to register independently in community-based recreation programs, and gone on to post-secondary education, while many others are working in the community and or are volunteering and giving back. We do a lot with a little, operating more than 130 programs annually on a budget of just over $2,000,000. Through our programs, we endeavour to benefit all people and increase the community's awareness, positive attitudes, and sensitivity towards their fellow citizens with disabilities.
What more needs to be done?
Children with disabilities have much lower participation rates in day-to-day activities than their typically developing peers. Participation in recreation is considered vital to the development of children and youth. Social and recreational activities provide the context in which children develop friendships, skills and competencies, positive identity, and meaning in life. Children who have close friendships are more likely to stay engaged in school, perform better academically, and are less likely to become involved in risky behaviours such as delinquency and drug use. Because of this, Between Friends' vision is a community in which people with disabilities reach their individual potential and are accepted as valued citizens. We recognize that we are not the only player needed to achieve this vision. As the adage goes "it takes a village to raise a child", so it will take our entire community to realize our vision. If at some point in the future, Between Friends is not needed anymore because people with disabilities are fully included in society…we would be happy!
How can our readers help?
Families with individuals who have a disability are estimated to experience a higher economic cost which can lead to social exclusion and isolation. Between Friends heavily subsidizes every program, to make them affordable for all families, and offers free assistance to ensure there are no financial barriers to participation.
Individuals, corporations, associations, organizations and foundations can contribute to the organization by volunteering time or by providing professional services, in addition to donating cash, in-kind items or securities. We also have numerous opportunities to sponsor/participate in special events, from bowl-a-thons to golf tournaments and sometimes even dining events. In addition, we actively search out opportunities to benefit from the proceeds of third-party events.
Do you have any events coming up?
Between Friends Charity Golf Tournament on August 18th at Silvertip Golf Course in Canmore, Alberta
40 Years of Friendship on September 15th at Sandy Beach Park
Where can we follow you?
Facebook | Twitter | Instagram
PAY IT FORWARD: What is an awesome local charity that you love?
Calgary Adapted Hub powered by Jumpstart (CAH) which provides resources for inclusive and accessible sports and recreation programming in the City of Calgary.